Calgary Pride kicks off today to very different events and celebrations from years past, with a primarily digital programming for the festival's 30th year. A variety of local businesses have opted to help keep the Pride spirit front and centre, including Common Crown Brewing Co. which just released a hard seltzer called "Pride Alive" today.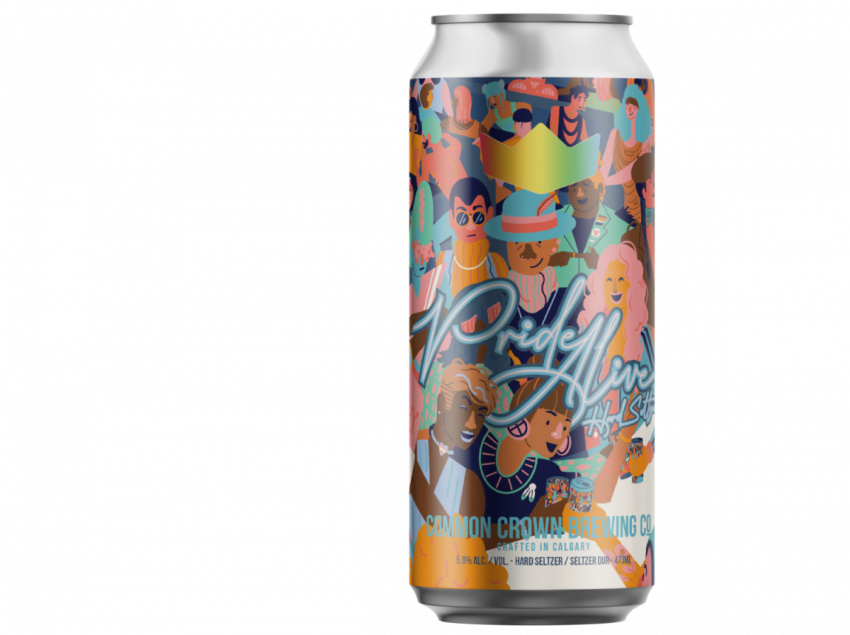 The berry-flavoured seltzer ((which is also the brewery's first RTD creation) features striking wrap-around artwork by local queer designer and illustrator Zack Aboulazm. Common Crown's seltzer is now widely available around Calgary at liquor stores like Vine Aarts, Sobeys Liquor stores and Willow Park Wines and Spirits, as well as establishments like Free House, Broken City, National Beer Halls and more.
All sales from this limited edition Pride Alive Hard Seltzer will be donated to Calgary Pride.