Now that it is officially fall we can look forward to a myriad of things: tree leaves turning hues of gold and red, that refreshing brisk morning air and a renewed appreciation of sweaters, squash and all things comforting.
Personally, I also look forward to fall because that means Community Food Centres Canada's annual fundraiser initiative, The Big Social will soon be taking place. Rooted in a love of cooking and the desire to improve food systems in one's community, the month-long campaign is meant to encourage Canadians to cook special dinners for friends, family and colleagues for a great cause.
"Bringing people together around food is powerful. It's where we find common ground, connection, and inspiration," says Nick Saul, CEO of Community Food Centres Canada. "Since COVID-19, Canada has seen a 39 per cent increase in food insecurity. That's one in seven Canadians who struggle to put food on the table. All Canadians should care about this issue, and The Big Social is a way for people to get involved to create a dignified table for all."
Interested home cooks can tune in for the virtual launch on September 28 for more details or just head straight to The Big Social's website to create their own fundraiser event page. Here, they can provide details of the dinner they plan to create as well as suggested donations for the meal. Dinners can be as small-scale or as large-scale as one would like.
The sky is the limit...if you've got enough helpers in the kitchen!
This year, Eat North's Turning The Tables dinner also returns for a third year in a row. To date, the unique restaurant takeover event has helped to raise over $13,000 for the cause.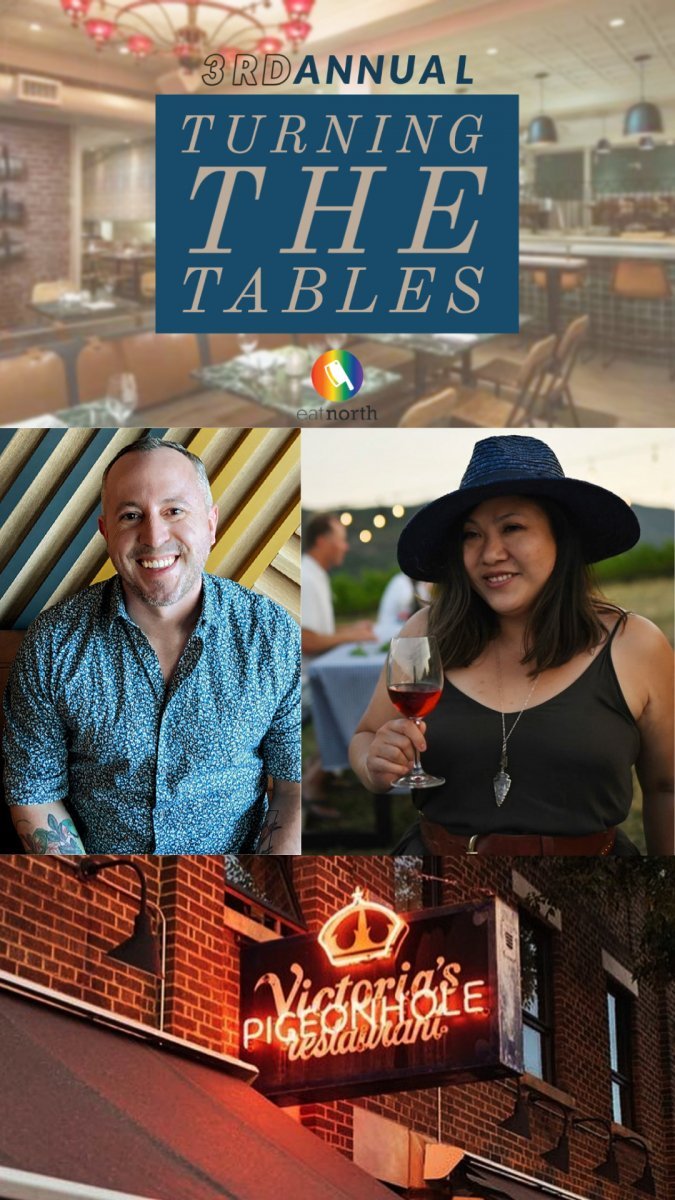 On October 12, fellow food media personality Carmen Cheng and myself will be taking over the popular 17th Avenue eatery Pigeonhole for one night to test out our culinary skills and create a four-course menu for 50 attendees. We're putting some other media friends to task too by running the front of house for the duration of the night.
"As someone who dines out and writes about Alberta restaurants, I think it's important to put ourselves in their shoes every once and awhile," says Carmen Cheng. "Even if it's just for a one night pop-up, there is nothing easy about running a restaurant. I'm looking forward to helping create a great night of food and drink in support of CFCC."
There are only 50 seats available for this dinner that can be "purchased" with a minimum donation of $65 (per seat) via Eat North's Turning The Tables event listing on the Big Social website. The evening will start off with a cocktail hour at 6:30 p.m. featuring live music by award-winning singer Matt Blais, followed by a four-course dinner. A selection of alcoholic and non-alcoholic drinks will be made available to purchase throughout the evening.
There will also be a small food market/silent auction setup on-site to help raise further funds for CFCC.