Community Food Centres Canada (CFCC), which raises money for healthy food programs in low-income communities, will aim to get 10,000 Canadians to partake in The Big Social cross-country fundraising campaign between November 1 and 10.
The program encourages participants to host a meal--whether it be a dinner party, potluck, office lunch, or family dinner--and to ask their guests to bring a monetary donation, which will be put toward healthy food and empowering programs for Canadians struggling with poverty and food insecurity.
Despite being more than a month away from the official launch date, The Big Social has already achieved nearly 100 registered events and is being backed by some of Canada's most recognized brands and institutions like Food Network Canada, Global News, President's Choice, and Steam Whistle Brewery.
"By hosting an event for The Big Social, you can share great food with friends and loved ones, and make a difference at the same time," explains chef Nicole Gomez, who is serving as a national ambassador along with Food Network celebrity chef Lynn Crawford. "What a beautiful thing to come together around food, knowing you're doing good in your community."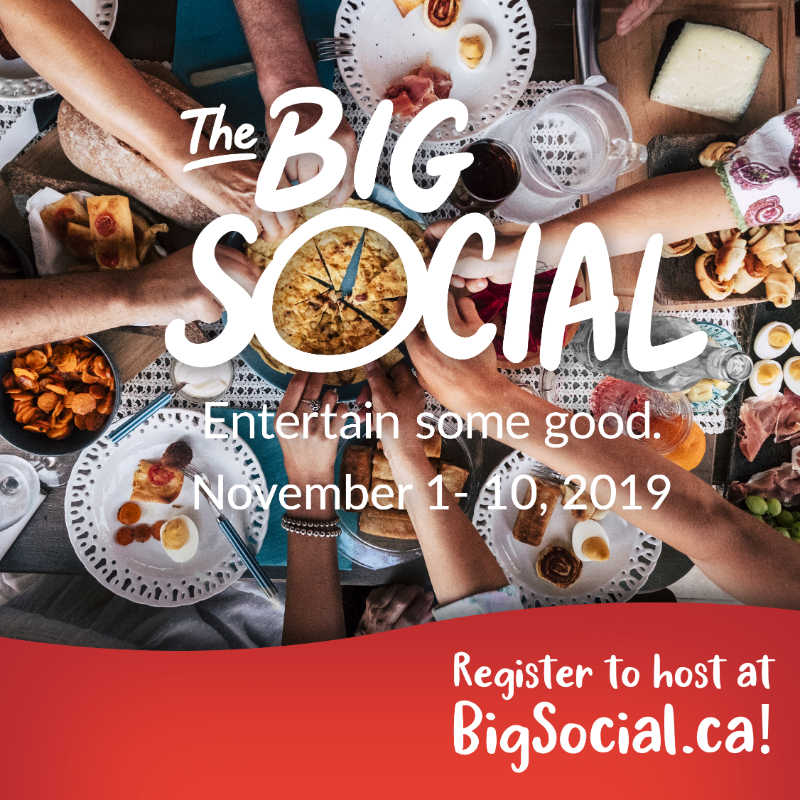 CFCC's programs help thousands of Canadians who struggle with food insecurity access healthy food, improve their health, and become less isolated. The Big Social campaign is easy to participate in, and will allow CFCC to reach less fortunate Canadians on a national scale.
"We believe that food is an incredible tool for bringing people together. That's what our programs do every day," says Nick Saul, President and CEO of Community Food Centres Canada. "Now we're asking Canadians to join us by gathering around their own tables to enjoy food together and raise money so more people can benefit from these programs."