Forty per cent of students in Canada experience some form of food insecurity. That number is quite startling, especially when you consider that the average household food insecurity in the country is only 12 per cent. Although the "starving student" trope comes to mind—images of cooking KD over the radiator—the extent to which food insecurity is affecting Canadian students is far from laughable. This is where Trick or Eat comes in.
As Matt Currie, coordinator of Trick or Eat describes, the initiative is a "national student-led campaign to address both immediate term and long term student food insecurity." He further elaborates that food insecurity is any experience where access to good, healthy food is in question. At the extreme end of the spectrum, this could mean skipping meals, or even having to choose between paying rent and buying food.
Trick or Eat addresses this conundrum in a way that gets people excited to be involved in their community and helping those in need. Every Halloween since 2002, students on campuses across Canada have rallied together to go door to door (in costume, of course), collecting donations for the food bank.
Currie notes that these donations are especially valuable at this time of year. "Food banks experience a shortage between Thanksgiving and Christmas," he describes. "Demand is also higher because students are starting to run out of money at this point in the semester, and taking fewer shifts at work around midterms."
In addition to this yearly event, the long-term goal of Trick or Eat is to start and continue conversations about food insecurity, on campus and in the community. "It's about mobilizing and engaging people to come together and address food insecurity," Currie says.
Trick or Eat offers three different ways to get involved: physically, by joining or starting a campaign in your local community, donating food, or donating funds; or as Trick or Eat puts it, your options are "time, tomatoes, or treasure."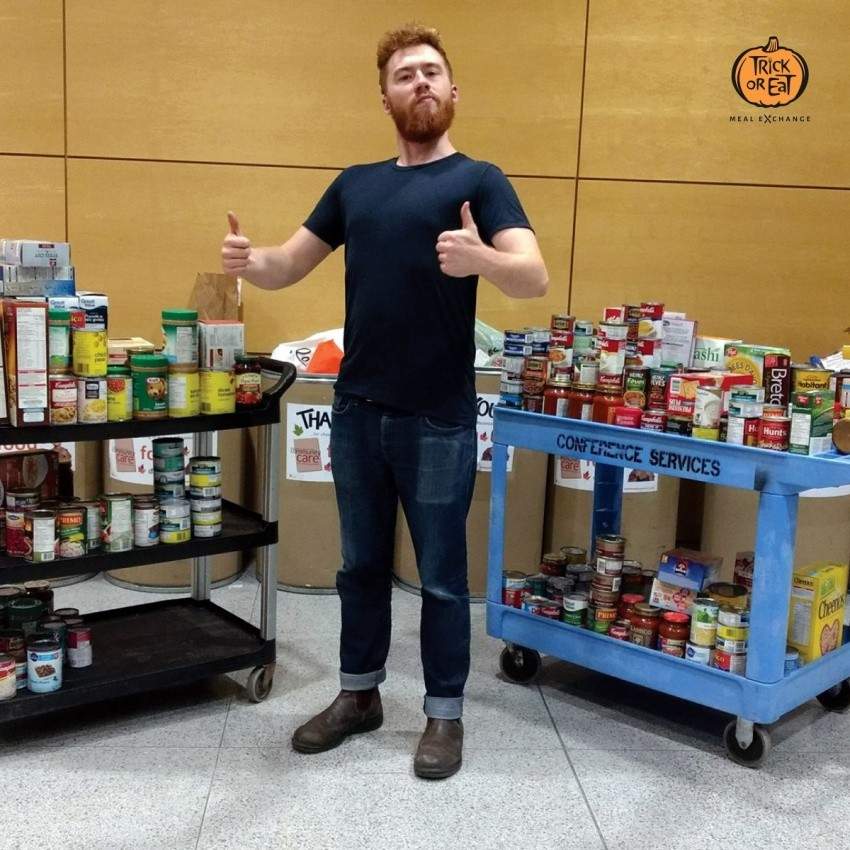 The initiative is part of the larger organization, Meal Exchange, which was founded in 1993 when Rahul Ruj, then an undergraduate student at Wilfred Laurier University in Waterloo, thought of a way to use his leftover meal plan points at the end of the year to help other students in need by starting a food drive on campus. Twenty five years later, Meal Exchange is behind nine different initiatives that tackle food insecurity, the oldest and most successful of which being Trick or Eat.
Trick or Eat isn't just about donating food to food banks. "Trick or Eat should not exist by itself in a vacuum. Rather, it serves as a starting point for people to jump in and get involved with food systems," Currie outlines, "People can get involved now, have conversations, think about deeper questions, and in the long term they are thinking on a systems level."
Trick or Eat has generated over $5 million in food donated to date, and more than 100 locations are expected to participate this Halloween.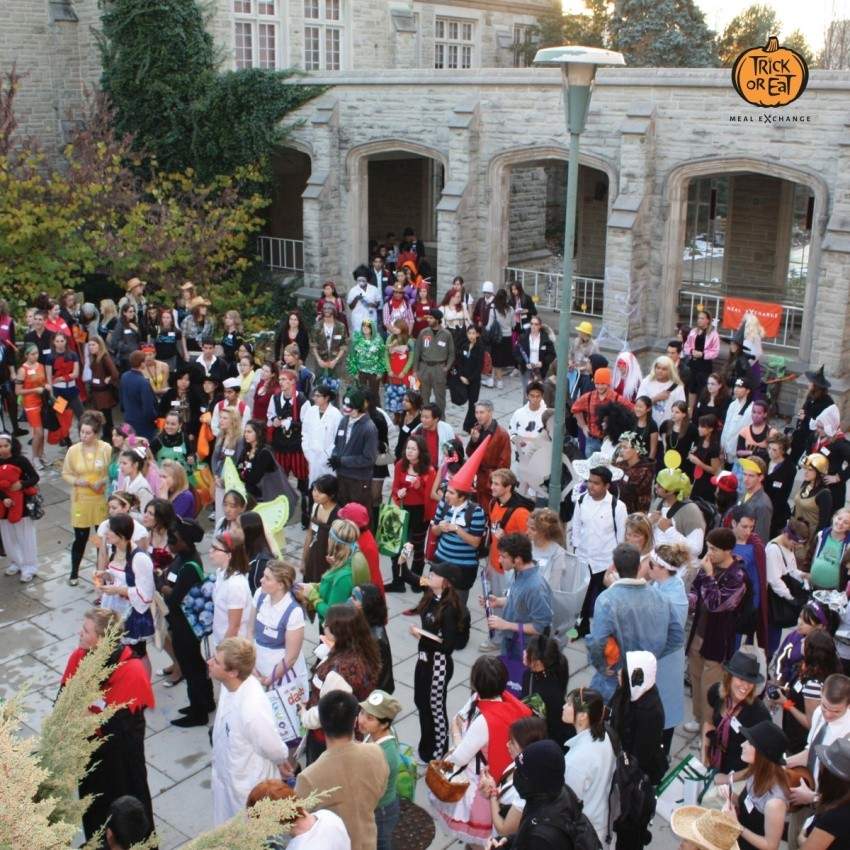 The initiative has also been expanded to college campuses, and paired up with food delivery service, Foodora, to offer discount codes to those who donate to Trick or Eat.
Students are also coming together to start action teams to address food insecurity, and these groups are more and more prevalent on campuses from coast to coast. "The biggest difference I've scene this year is the level of interest," Currie remarks, "Students are realizing it is a problem and are actively engaging."
In the long run, Currie admits that the single best thing would be for Trick or Eat to be unnecessary, but notes that for as long as food insecurity exists, it will too.
So, this Halloween, forget about the trick-or-treating and get involved in Trick or Eat!