With a highly praised debut album The Project offering hit singles like Canadian number one "Criminal" and "Waiting On You", and having shared the stage with country music greats such as Brad Paisley, Keith Urban and Sugarland, it seems like Calgary-born singer-songwriter Lindsay Ell is poised for international success.
The Canadian talent has been calling Nashville home for the past eight years, but still spends plenty of time on Northern soil, whether it means performing for thousands of people like she did last year with Brad Paisley or will be doing this fall for Keith Urban, or just spending time back in Calgary with her family and friends.
"I totally appreciate being home in Canada. For some reason, some of the crowds here are just more excited," says Ell. "I love being home, there really is nothing better than being [here]."
This year, Ell is up for two CCMA Awards, including the prestigious Album of the Year award for her debut album Worth The Wait. It's not the singer's first CCMA Award nomination--far from it, in fact--and she's also up for Female Artist of The Year, which is her third nomination in the category (she won in 2015), but the Album of the Year nod has left the musician especially honoured and excited for the CCMA Awards show, taking place in Hamilton on Sunday, September 9.
Between stops on her current tour with Sugarland, Ell sat down to chat with me about her mom's home cooking, iconic Canadian foods, and how this year's CCMA Awards have her extra energized for hitting the road across Canada with Keith Urban on the Canadian leg of his Graffiti U World Tour.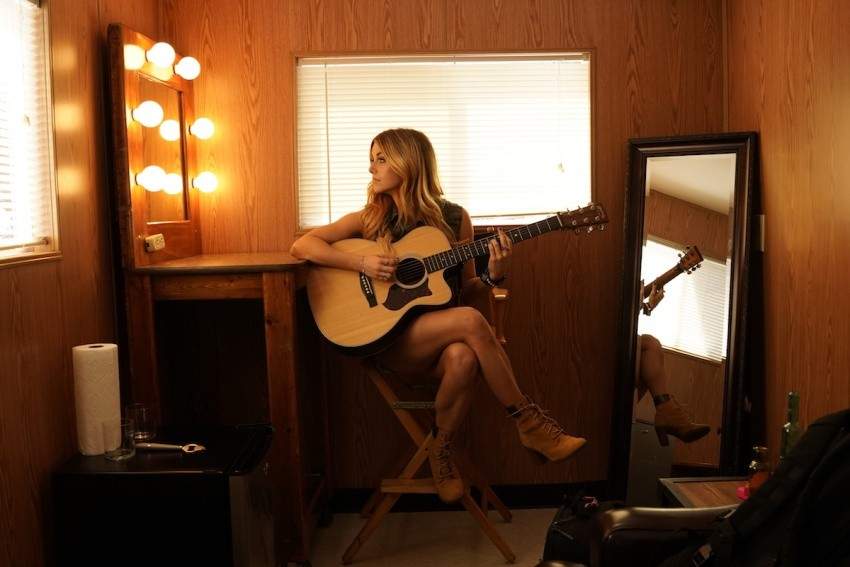 You've been performing and writing for a while now, so why did it take so long to put out your first album?
I was finally ready to put out a record, but I also told myself that I never wanted to put out anything before signing a record deal and I really wanted to sign that record deal in Nashville. Finally, working with Kristian Bush (Sugarland), who was my producer in the studio--sometimes things happen for a reason and things click when they need to--I finally feel like I was ready. I finally had the right songs. I was ready to say what I wanted to say. It all made sense.
What was it like to be nominated as best female artist again this year, but also for best album for Worth the Wait?
I was absolutely taken back. I posted a little thank-you video and I happened to be in Calgary, of all places, with my mom, in the kitchen I grew up in. I posted a little video in the kitchen with my mom, because I was so honoured and surprised to get female artist of the year but was not anywhere near expecting the album of the year nomination. I cried and I hugged my mom. It felt so incredible and the fact that I could share that moment with her was amazing.
After spending time on the road with amazing artists like Brad Paisley and Sugarland, who has been your favourite to open for?
Oh man, that is like choosing your favourite child. It was amazing to travel with Brad Paisley for a year and half. Brad was just so wonderful to us. He knows so much about every aspect of the show, making it as entertaining as possible.
I will have to say; Keith Urban is pretty much my favourite performer to watch live, though. I'm just so connected to the way he plays guitar, his bluesy elements. I feel so honoured to be a part of that, and I'm so excited to be on the Graffiti U World Tour across Canada in September. He's just so human on stage, because that is just who he is and he puts on a great show.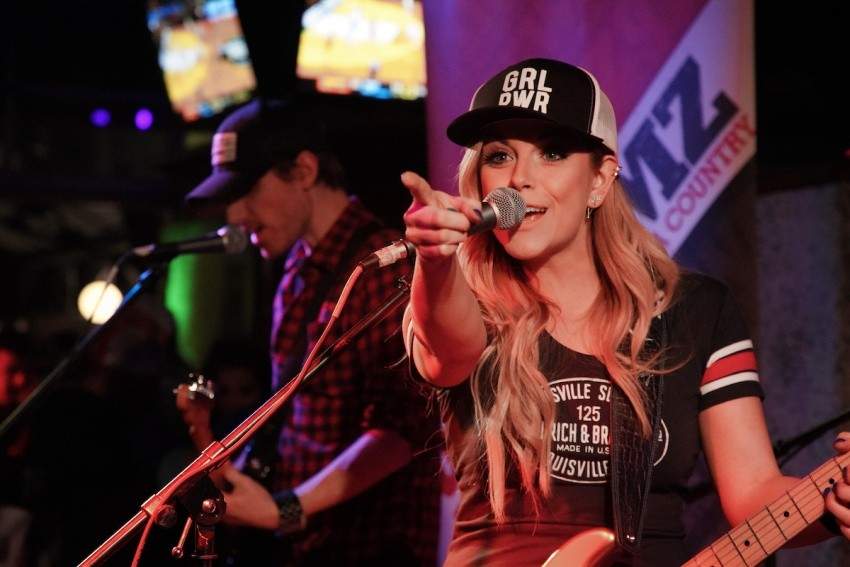 You finish your current tour with Sugarland the Friday before the CCMA Awards Show. Whirlwind! What has that been like?
It's been so much fun to be on the road with Sugarland. I'm so proud of Kristian and Jennifer for getting the band back together. They haven't performed together in six years. It's a lot of work. You know, getting off the ground and getting it all running again. But they are such wonderful humans, I feel like I'm on the road with my family. Playing with them every night has been so much fun, we are just having a blast on the road. I feel like I am writing my next record on the road. Kristian and I write every weekend.
How many songs would you say that you write that don't end up on an album?
Oh, hundreds; like, hundreds. I'll probably listen to five or six hundred songs in an album cycle. The process for choosing songs for a record is definitely a long one.
When you head back home to Calgary for a visit, is there something you love your mom to cook for you?
My mom is such an amazing cook. Her chilli is amazing, but her spaghetti sauce is still my favourite. My grandma's perogies were to die for. My mom learnt it from her and now has the recipe perfected. Perogies were a staple growing up. They were a special thing. They were so much work to make, but so good. My mom makes cottage cheese perogies and they are so good. They just melt in your mouth.
Where could people spot you eating around town when you're back home?
The Blue Star Diner was always one of my favourite breakfast spots. It's so good! And Peters' Drive-In, obviously. Their milkshakes are to die for. In all of my travels, I haven't found milkshakes as good at the ones they have at Peters'. For places to eat with my family, we all used to go eat at Nick's a lot. It's been there forever, but it's always been our family dinner spot. Open Sesame was also one of my favourites growing up in Calgary. I haven't been there in forever.
And, did you know I used to work at Joey? Because of that, we usually try and hit up Joey too, just so I can feel some of that nostalgia.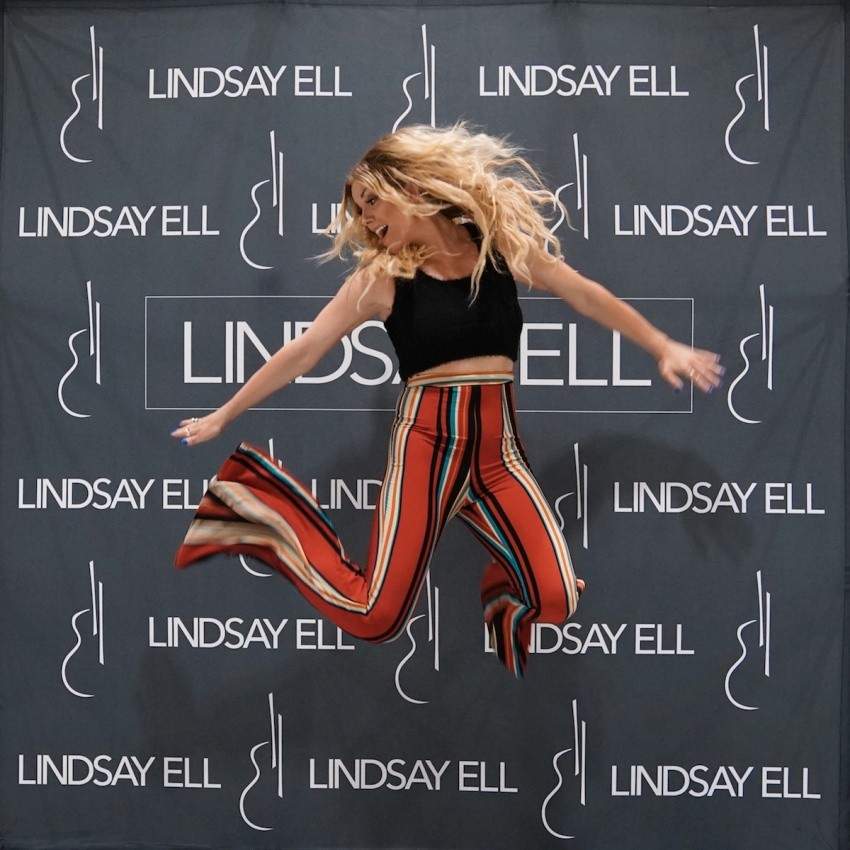 Let's talk iconic Canadian foods. What do you like more?
Ketchup chips or All Dressed chips?
Oh, that's a tough one! I'm going to have to go all-dressed. I love me some ketchup chips, but there's something about all-dressed chips that every once and a while that I just love.
Nanaimo bars or butter tarts?
Nanaimo bars. My mom used to always make butter tarts because they were my dad's favourite, but chocolate? I'm sorry, you can't say no to chocolate. Nanaimo bars are delicious.
Raisins or no raisins in a butter tart?
I'm going with the way mom makes them; I am pro raisin. It gives it texture. With the pecans and the sugar, you need some raisins in there to help balance the palate.
Hawkins Cheezies or Kraft Dinner?
Oh gosh, that's a tough one, but it's got to be KD because my brother used to live on that stuff! It's just something I will never forget.
West Coast or East Coast oysters?
I want to say that I've eaten more East Coast just because I find myself on the East Coast more. I hate large oysters (i.e. West Coast), they are too chewy.
Coffee Crisp or Smarties?
Coffee Crisp all the way! It's one of things that you just cannot get in the States. Sometimes, my band will buy me Coffee Crisps for birthdays and stuff like that. Coffee Crisp is the jam, man!
Watch: Lindsay Ell "Criminal"