What does "road trip" mean to you? Is it throwing a tent in the back of your truck and heading out to the mountains for a sleepover in the wilderness, or is it a six-hour trek home to Saskatchewan for Thanksgiving (my most common use of the term)? If it's a five-month, cross-country adventure focusing on all things culinary, then you've got yourself one hell of an adventure and story to tell.
Dana VanVeller and Lindsay Anderson did just that for latter half of 2013 with FEAST: an edible road trip, and can now say they've experienced (and tasted) more of Canada than most other food lovers in this country ever will.
"The whole point of Feast, obviously, was to explore Canadian cuisine and see what was out there, but we ended up seeing things that we could never have imagined," says Anderson, as she opens up about the experience. "I was like, 'Oh, maybe there will be a few dishes or cheeses that we've never heard of,' but we saw farmers that were growing things in areas that we never thought was possible and dishes that we didn't anticipate eating. It was amazing."
No stranger to the food world, Anderson has held a variety of culinary positions, including chef at tree planters camp, as well as a master's degree in the Food Culture and Communications program, which she earned from the University of Gastronomic Sciences in Italy. Prior to Feast, Anderson won out over 1500 applications to secure Tourism Richmond's Richmond 365 position—for eating at 365 restaurants in Richmond, B.C. in 365 days, and writing throughout the journey. Anderson may not have known it then, but that certainly served as good preparation when the Feast road trip began in June, 2013.
Having always been a big lover of cuisine, but not an industry insider of the Canadian culinary world, VanVeller happily signed on for the extensive journey, willing to dive in head-first to soak it all up.
"I had never had any professional experience in the food industry, but I had actually driven across the country once before," VanVeller points out. "But, doing it with a project, or singular theme, in mind was an interesting experience because we got to do so many things that we otherwise wouldn't have done."
Not to get all Dr. Seuss on you, but they went here, they went there, they went up, and then down, sideways and backways with never a frown. Spring Island, Yellowknife, Halifax, Winnipeg, Montreal, Toronto, St. John's — you name it, these ladies have likely driven up to it with forks and knives in-hand.
While many of us remain wrapped up in the major headlines of trendy restaurants, celebrity chefs and food trends, the duo stretched across the country, week after week, investigating and discovering the lesser known. Wineries do exist in New Brunswick? The Saskatoon area boasts more micro-distilleries than all of Alberta? Who knew?
So, how do they approach metropolises like Toronto and Montreal? As any food-focused traveler can attest to, large cities come with long lists of "must-tries" when it comes to dining. While the Feast-ers did pop in for a dinner or two at hot spots across the country like Bar Isabel or Charcut Roast House, they also made a point off delving a little deeper beyond the surface of big city food scenes.
"In Toronto, we really tried to focus on food security and urban initiative," says Vanveller. "The big cities were definitely a bit harder because there would be so much going on, it was hard to even begin to figure out where you should go."
While a five month excursion like Feast is clearly no easy feat to plan or execute, both women were quick to point out that the generosity of Canadians (whether it was through a direct connection or through friends) was extremely overwhelming and that the adventure would not have been possible without the support system that grew with them along the way.
Now that Anderson and VanVeller are back home, unpacked and settled in Vancouver, what did they really take away from the experience? Are the two any closer to figuring out what our true Canadian culinary identity actually is?
Anderson says: "What I found really interesting and really enlightening was that there were so many places that we went to where the people would identify themselves as something else before they would with being Canadian. So, for example, they might identify themselves as Inuit before they ever would think of themselves as Canadian, and obviously it's somewhat similar in Quebec with their strong culture there."
She continues: "On this trip we thought, 'Let's figure out Canadian food. It will help us figure out national identity!' and so often we were trying to discover this singular Canadian identity that we want to peg down and now I think we really don't need to. We're big and we're eclectic and that's what's great about this country. We don't need to roll it all into one 'thing'."
Here are some edible highlights of Lindsay Anderson and Dana VanVeller's Feast: An Edible Road Trip. Head to edibleroadtrip.com for a full recap of their adventures.
Tomato Wine, Baie Saint Paul, QC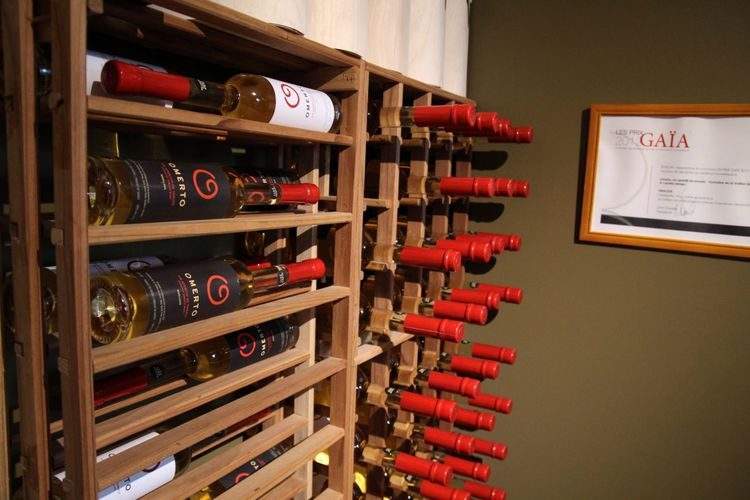 "The most interesting booze of all? Tomato wine! We definitely didn't see that coming. Canada is home to the only tomato wine producer in the world. And, the even bigger surprise? Tomato wine is actually quite tasty. Ha ha!" - Lindsay
Lucky Bastard Distilleries, Saskatoon, SK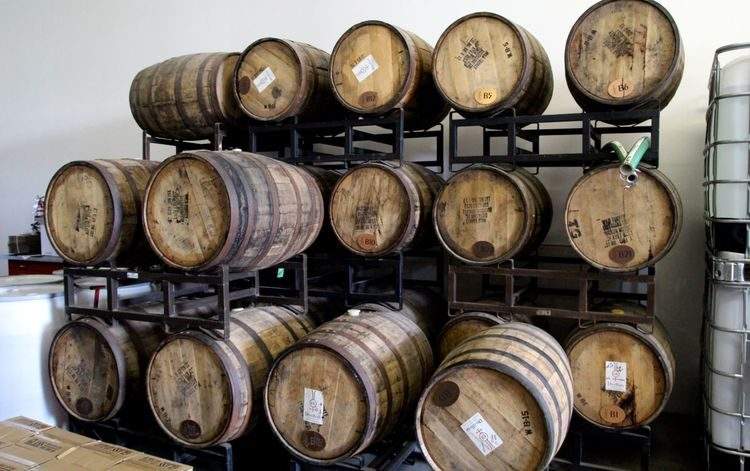 "The people at Lucky Bastard in Saskatoon were so nice and welcoming and gave us such an educational tour, all in a really casual and friendly way where you learn a ton from them. That was really awesome." - Dana
From This Rock culinary tour, St. John's, NFL
"We went to the finale event in St. John's for the From This Rock culinary tour in Newfoundland with different chefs cooking with local food. There were eight courses and every course was just phenomenal. We didn't expect to have such great food there." - Dana
Joy Road Catering, Penticton, BC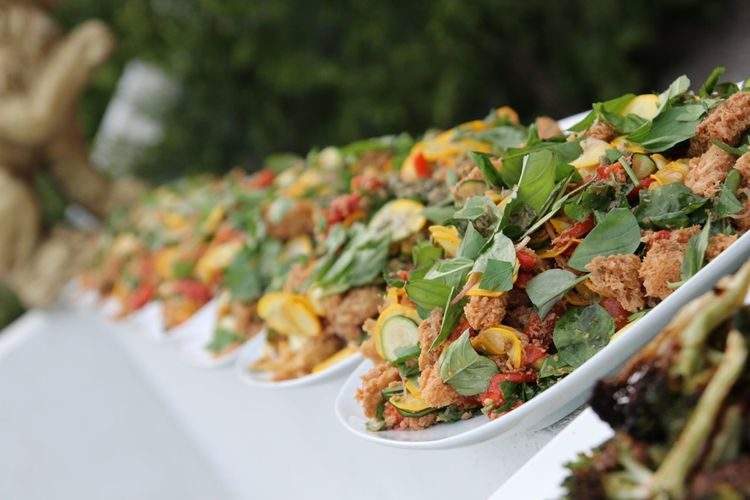 "We had a meal at God's Mountain Estate in Penticton, B.C. prepared by Joy Road Catering, that was spectacular. We highly recommend that all of the Eat North readers try and get themselves to a Joy Road catered event! Joy Road caters dinners with various wineries all summer long. It's totally worth a trip to the Okanagan just to do that!" - Lindsay
Fried Green Tomatoes, Union 613, Ottawa, ON
"A dish that really stuck out for me in Ottawa were these delicious fried green tomatoes with pimento cheese at Union." - Dana
Foie Gras Poutine Au Pied Du Cochon, Montreal, QC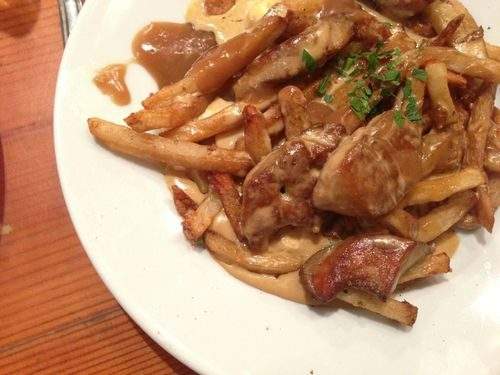 "The most delicious poutine we had [on our travels] was here, but if you ate that whole thing yourself, you'd probably die. Ha, ha, ha." - Lindsay