What started out in 2010 by Kerry Bennett as both a passionate baking project and also a way to help people with gluten-related dietary restrictions has become an Albertan culinary success story. Bennett's company, Care Bakery, recently announced that its products—which include a variety of gluten-free buns, bread and pizza crusts—have now been listed by Federated Co-operatives Limited, which is based in Saskatoon, but has almost 200 Co-ops under its umbrella within Canada.
The baker says Calgary Co-op locations were an initial (and still remain to be) a wonderful support to Care, but this company-wide listing means that her baking, which are all produced in her baking faciliate in Calgary's North East, is now readily available in B.C., Saskatchewan, Alberta, Manitoba and even the Northwest Territories.
"Knowing that Care Bakery products are now available in over 120 Co-ops in Western Canada is such a wonderful feeling," says Bennett. "I remember baking the first few test batches of buns when I was finishing up my culinary arts program at SAIT ten years ago. It's hard to believe a decade can make such a difference not only in my company's growth, but the difference we've been able to make in how celiacs and people with gluten sensitives dine out and cook at home."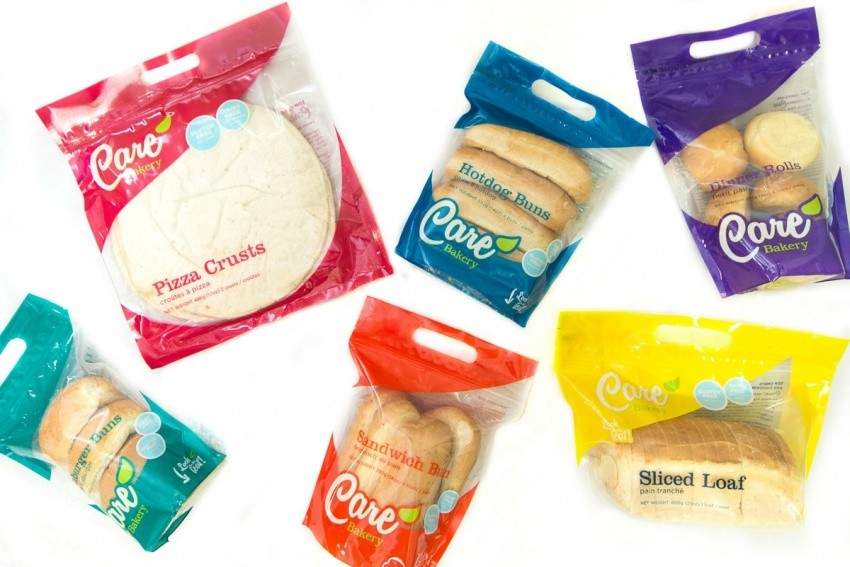 Bennett, who runs the baking operation with her father, George Bennett, adds that people have already been spotting her bread loaves and other goods on grocery store shelves all over the (Canadian) map, and that seeing customers share their excitement helps fuel her passion for creating new products and continually evolving as a leader in the gluten-free consumer food product industry. The bakery expanded to a larger facility in 2018, which has allowed them to meet the growing demand they've seen grow exponentially in recent years.
"I always joke that I started Care Bakery because I just wanted to eat a good sandwich," she says, laughing. "It's true, though. I just want people to be able to sit at home with their family and friends and not have to suffer through a sad gluten-free version of what everyone else is eating."
The gluten-free entrepreneur also hints that a new product or two might be debuting from Care Bakery in the next year or so, but says she's still has plenty of fine tuning before those come to fruition.