Since arriving in Calgary's culinary scene in 2010, Care Bakery has provided Albertans--and more recently, Canadians outside of Alberta--with a variety of delectable gluten-free products. Led by SAIT culinary arts graduate and gluten-free guru Kerry Bennett, Care is now teaming up with Toronto's Enoteca Sociale and Pizzeria Libretto to bring King Street West a gluten-free feast unlike any other.
Set to take place on September 19, the Gluten-Free Italian Family-Style Feast will showcase seasonal celiac-friendly ingredients in a menu highlighted by handmade gluten-free pasta, pizza, arancini, and cannolis paired with beverage offerings from Nickel 9 Distillery and Glutenberg Brewery.
"Care Bakery is very excited to be pairing up with Enoteca Sociale, Pizza Libretto, Nickel 9 Distillery and Glutenberg to present an all gluten-free dinner at Pizza Libretto on King Street this Thursday," Bennett says. "Chef Kyle Rindinella has perfected a house-made gluten free pasta. Chef Rocco Agostino will be serving up his famous Neapolitan gluten-free pizza, and I'll be making gluten-free cannoli. All the things you would miss out on at an Italian dinner, you can now enjoy with your friends!"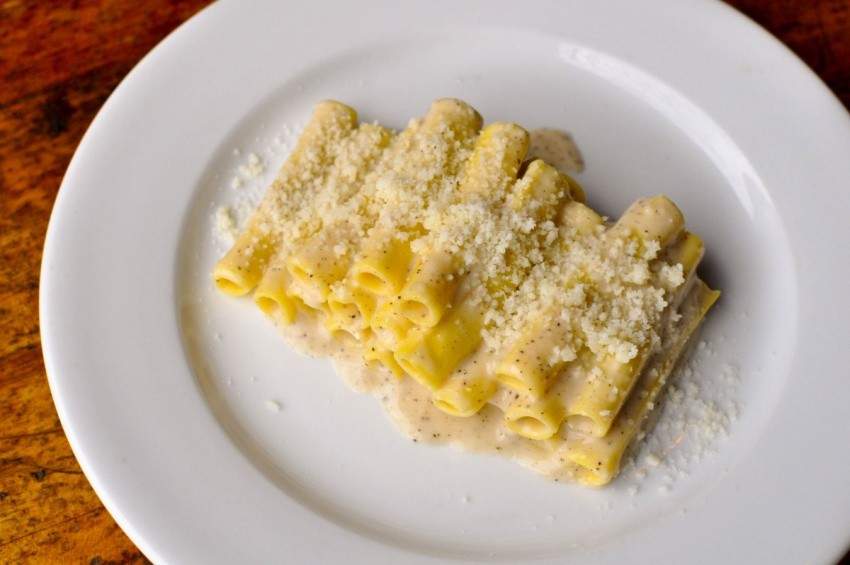 Each of the participating collaborators have mastered the art of flavourful gluten-free fare. Care Bakery has established itself as one of Canada's premiere gluten-free bakeries, while Enoteca Sociale and Pizzeria Libretto have become known throughout Toronto for their gluten-free offerings, often described as food that would trick a non-celiac guest.
Tickets for the event are going for $80 and can be purchased online. Admission includes food, beverage pairings for each course, as well as taxes and gratuities.