It was only a matter of time until the Detroit-style pizza trend arrived in Saskatoon. Though things can go very wrong when it comes to Canadian chefs embracing this subsect of the pizza-making world, the new ghost kitchen concept Primal Pizza was launched by very capable–and celebrated–restaurateurs Christie Peters and Kyle Michael.
"We learnt quickly during the onset of the pandemic that takeout is an important market that we were really missing out on," explains Peters. "We built a space for a pizza oven in an unused area of our restaurant and created this new takeout-only extension of Primal. The pizza is extremely hearty, and we believe that it is truly made for Saskatchewan."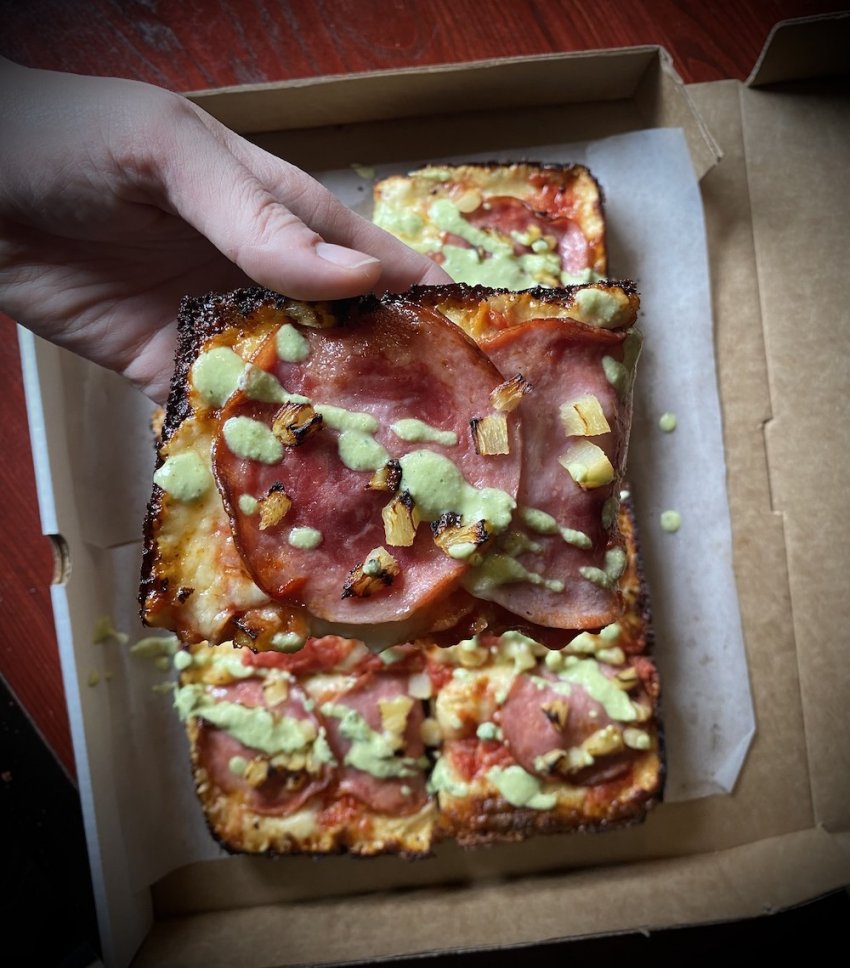 After months of recipe testing, Peters and Michael have perfected their hefty, rectangular-shaped pizzas (10" x 14" in size) which come in four different varieties: Triple Cheese, Pepperoni, Mushroom Alfredo and Ham and Pineapple. Housemade powdered cheese, in-house smoked ham and jalapeno ranch dressing are just a few of the from-scratch touches that set Primal Pizza apart from other pizza makers in the city.
Seeing as the chefs have found much success in selling packaged food products throughout the pandemic, larger containers of sauces, chili-infused honey and chili oil can all be added onto orders. Primal's general manager Adrian Chappell has also created a dynamic natural wine list that allows customers to pair hard-to-find wines with the pizza(s) they order.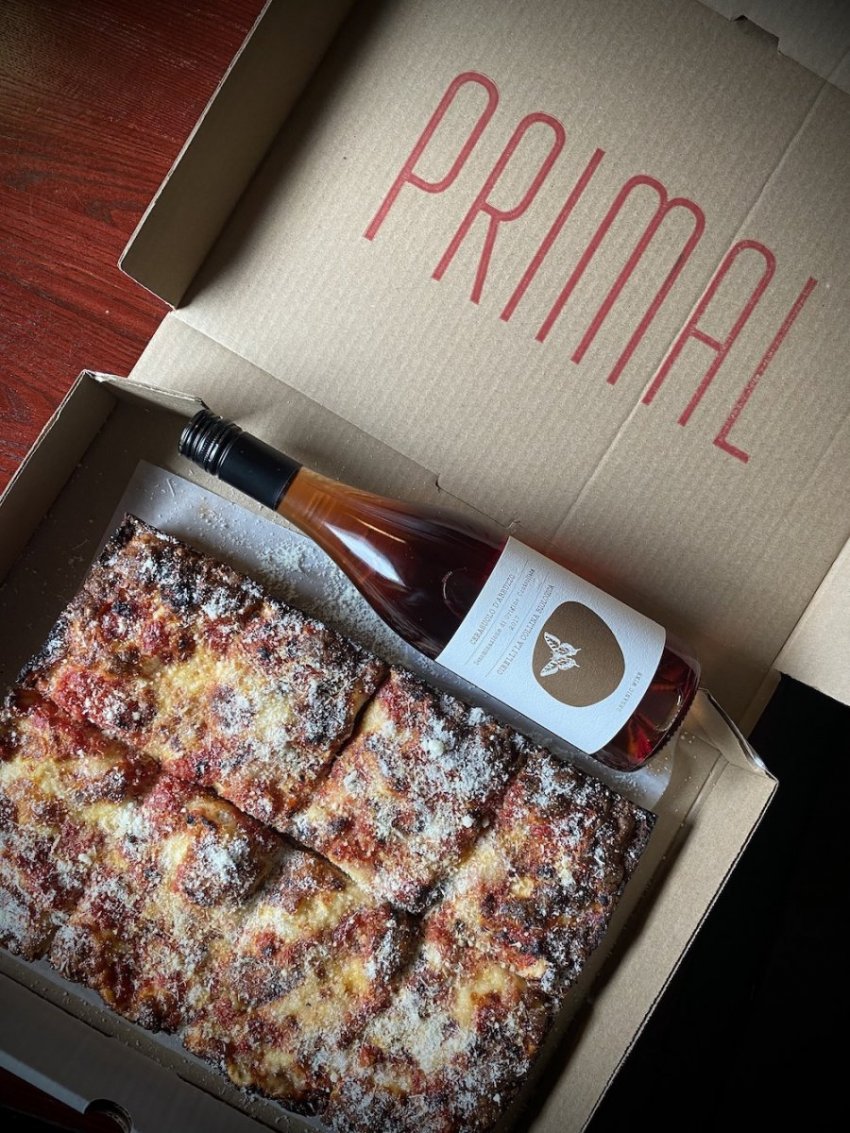 "There is no pizza place in town offering an offsale wine list as amazing as ours. Our natural wine list is cutting-edge and one of the best in Canada," adds Peters.
Primal Pizza is available for takeout (only) daily after 4 p.m. To place an order, Saskatoonians are instructed to call the restaurant directly at 306-974-8111.