Many Calgarians first fell in love with the charming bakeshop Bolo Cakery thanks to a signature cheese wheel. Sadly, that particular baked good has been discontinued for now, but there are plenty of other creations to satiate your taste buds.
There's layer cakes (of course), the buttery Fat Tuesday cookies, triple chocolate chip cookies and even the owner/head baker Lisa's re-imagined take on the classic sheet cake that you find in the freezer aisle of the grocery store...that shall not be named. And then there's the absolutely delicious Bolo's Best-Ever Cinnamon Buns.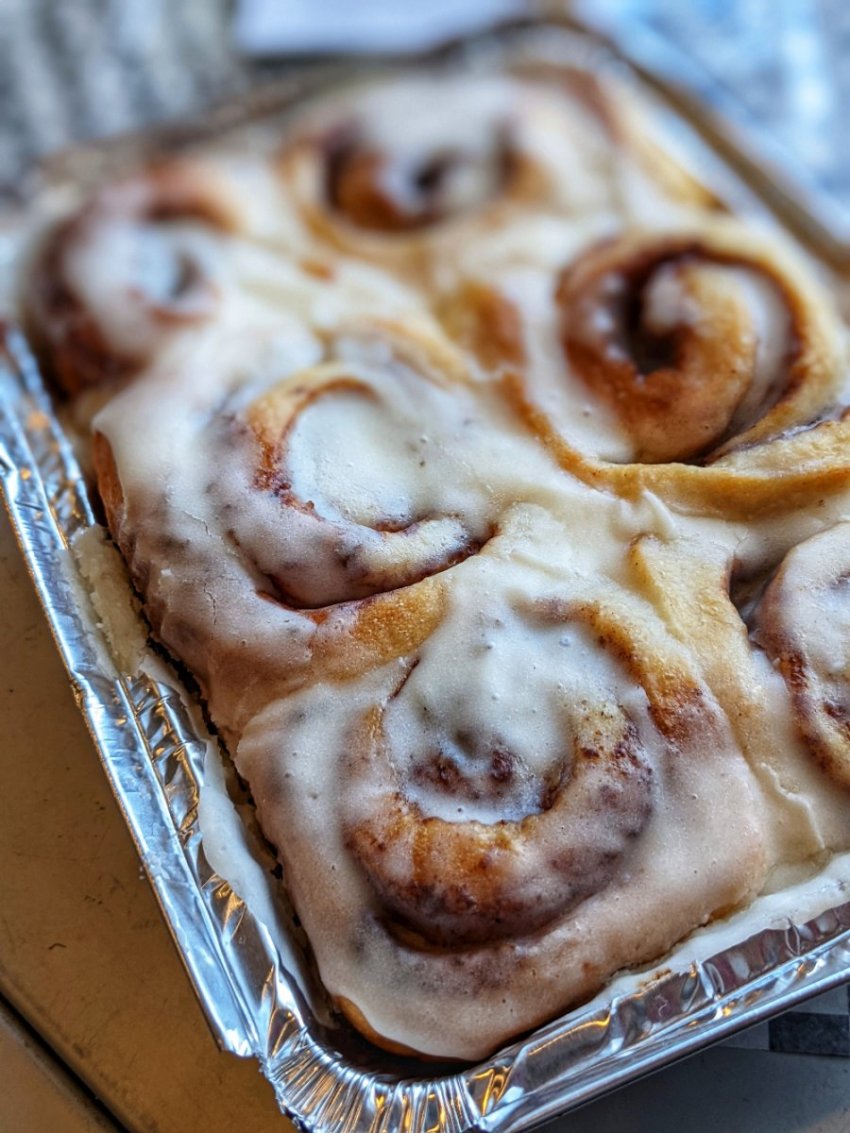 If you're like me and do not enjoy overly-cream-cheesy icing that seems to plague most cinnamon buns, then the Bolo Cakery variety are definitely for you. Appropriately spiced, tender on the inside and generously glazed on top, I have a hard time not eating more than one in a single sitting.
These delectable cinnamon buns come in packages of six for $24 and are available Wednesdays to Saturdays, which are Bolo Cakery's operating days.