While they continually release popular seasonal whiskies, like the Single Malt Whisky, Eau Claire Distillery has just released the Rupert's Whisky, which will available year-round. It is a more approachable version of its single malt predecessors, but is one that master distiller, Caitlin Quinn says she hopes people will enjoy.
"We have been putting barrels of whisky away since 2014 when the distillery first opened, and we are excited to share this whisky with a larger audience. With this whisky, we hope to create conversations with people who have tried our other whisky products and start a conversation with people who haven't," said Quinn in the spirit's announcement this week.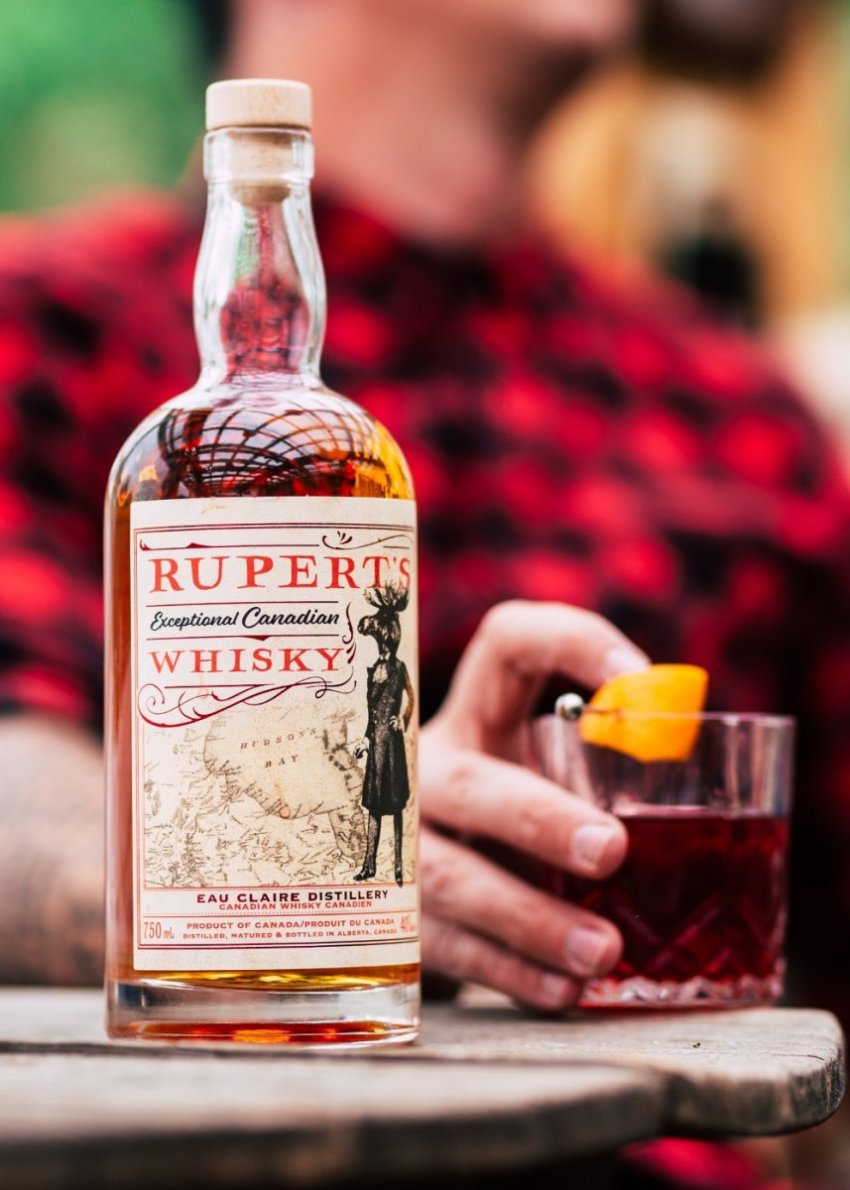 Compared to Eau Claire's previously released, short and stout products, this Rupert's Whisky features a playful, vintage label design on a taller 750-ml glass bottle. For now, the whisky can only be purchased through Eau Claire Distillery's online store and at the Calgary Farmers' Market, as well as the distillery's Turner Valley flagship location, but you can expect it to be widely available across Alberta in the coming weeks.
There still aren't many Prairie-made whiskies produced by micro-distilleries in Western Canada, save Odd Society Spirits in Vancouver and a handful of others. Since whisky takes years longer to produce than other types of spirits, such as gin or vodka, there's no doubt we'll see more whiskies that have matured and ready to hit the market in the next year or so.