If the American election highs and lows (and extreme lows) have you wishing there must be some positive news out there, then we've got just what you need.
From Edmonton chefs tackling mental health issues in the industry to the new anonymous newspaper critics in Nova Scotia, here are eight of the most interesting pieces of food news to come out across Canada in the past seven days.
Saskatoon chef Christie Peters turns food scraps into a multi-course dinner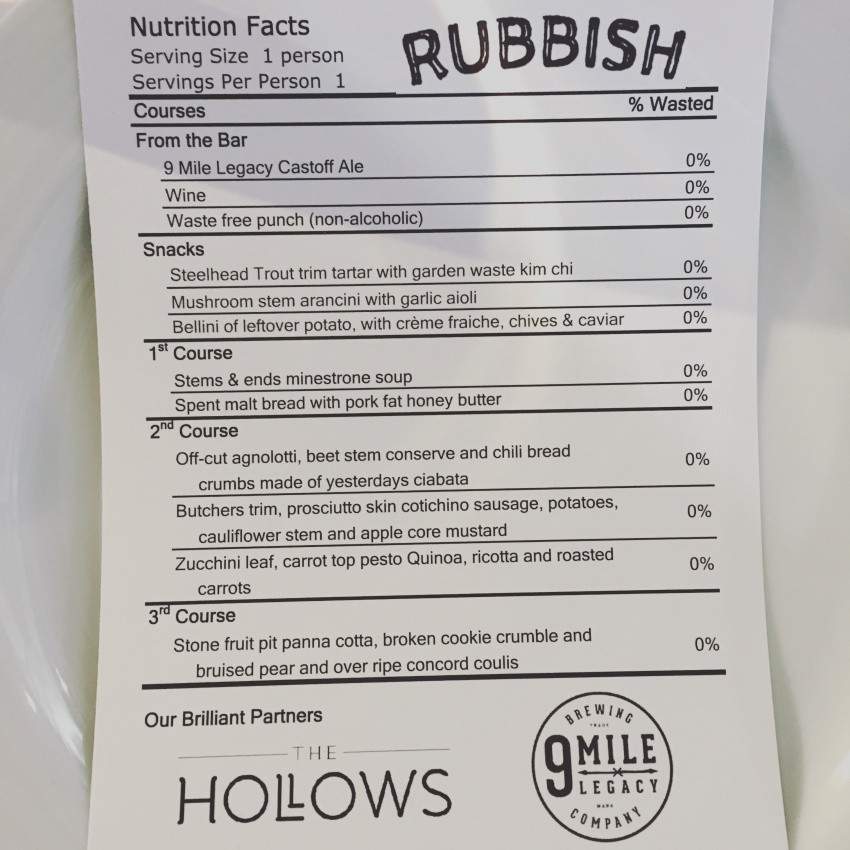 Our favourite food story of the week, hands down, belongs to Renee Kohlman of the Saskatoon StarPhoenix for chronicling a one-of-a-kind, zero-waste dinner event that took place in late October in the prairie city. Food waste is a hot topic these days and as Kohlman notes in the beginning of her piece, Canadians collectively waste 31 billion dollars worth of food each year. Chef Christie Peters, co-owner of The Hollows and Primal, took ingredients like fish meat scraps, vegetable odds and ends and transformed them into "odds and ends minestrone" in a Parmesan rind broth, and bruised stone fruit panna cotta. We wish we had been there.
Winnipeg restaurant critic gives seemingly bizarre high praise to average-looking Italian Chophouse
When Marion Warhaft, the long-running critic for the Winnipeg Free Press retired last year, people in the food scene in Winnipeg were unsure who would replace her. Bartley Kives wrote a handful of reviews earlier in 2016, but has since been replaced by Allison Gillmor. Of course, there is a learning curve with everything, but a 4-1/2 star review this week for Carne, a chophouse that appears to be stuck in the 1990s and slightly reimagined concept of what was formerly 295 York (from the same owners) seems to be a little generous.
We don't think Warhaft would agree on this one.
Honey-infused jun, the 'new' kombucha in Vancouver
Sea buckthorn berries gaining popularity in Ontario
Sea buckthorn berries have been a fairly trendy ingredient--both in restaurants and in healthy lifestyle circles--in Western Canada for quite some time, but Ontario seems to finally be hopping on the bandwagon. The Toronto Star article, which ran a couple of days ago, highlights a popular Ontario grower, as well as mentions that the vitamin-loaded, extremely acidic berry grows in Siberia; but you'll be happy to know that they are plentiful in Nova Scotia as well as Saskatchewan. The more you know.
Read the full article on this unique little berry here.
Make some sea buckthorn berry muffins too while you're at it.
Halifax's Chronicle launches a new, biweekly anonymous restaurant review column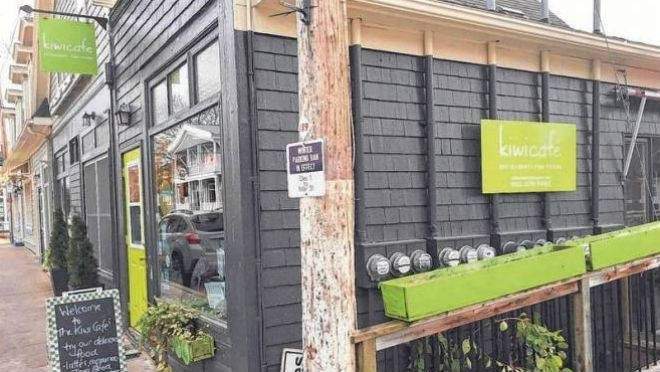 The staff of Halifax's main paper, The Chronicle Herald, has been on strike for months. With its restaurant critic on strike as well, the paper recently launched a new anonymous restaurant review column, but with a little twist. "Duelling Diners" sees two different individuals trying out the same eatery at different times with separate perspectives. It's a fun take on things and from what we've been told, the two undercover reviewers do not swap notes when writing their commentaries.
See their latest duel review of a little cafe in Chester, Nova Scotia here.
The power of word of mouth: Calgary's empty Veterans food bank replenished in a matter of days
Here's a heartwarming story for a rather depressing week: If you tell two friends something and those friends tell two friends and those friends tell...(you get the point), then a lot can be achieve. Such was the case once the news got out around Calgary that the Veterans Food Bank was essentially empty. Once a few news sources got wind of the sad news, and with a little help from the power of social media, it only took a few days to get those shelves stocked right back up with non-perishables. Faith in humanity, restored!
Edmonton chefs aim to bring discussions of industry substance abuse into the spotlight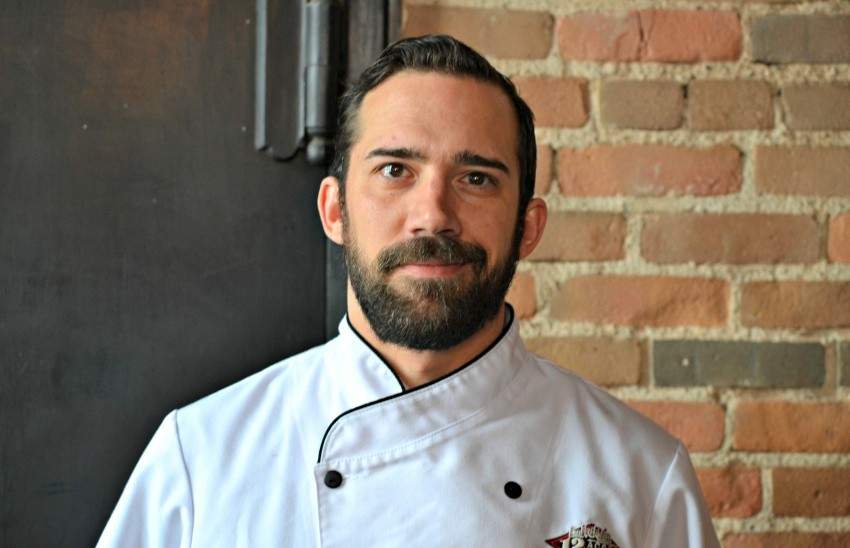 Chefs Cory Rakowski, Dan Letourneau and Stuart White have come together to launch Food For Thoughts, a symposium of sorts for local individuals in the food and beverage industry to come together to talk openly about addicitions and substance abuse. These topics are not always so openly discussed, but the trio is hoping to change that at their event on November 22, 2016 at Nightjar on Gateway Boulevard.
For more infomation on the initiative, read the full CBC News article here.
Liquor begins filtering into Ontario grocers, but many locations overlooked
As of last week, 67 different grocery store locations in the province have the ability to stock their shelves with wine, beer and cider. You're now able to pick up a six-pack or a bottle of wine with your groceries at many grocery stores in the greater Toronto area, but many areas of the Niagara region like Niagrara-on-the-Lake have none.
Since this concept is new to Ontario, it should only be a matter of time until everyone can truly one-stop shop. Until then, I guess a second trip to the LCBO will just have to do.
See the full article from the St. Catharine's Standard here.