Back again this year, La Poutine Week is an annual Canadian poutine campaign that sees more than 400 restaurants across Canada create unique (and occasionally quite oddball) poutines for week-long features. With the majority of the participating restaurants found in Quebec, followed by Winnipeg (the city boasts a notable French-Canadian population), features poutines can be found peppered on menus across the country as well.
The most interesting thing, though, is seeing how poutine-centric businesses outside of Canada have gotten involved as well. The acclaimed Blue Caribou Snack Bar in Manchester, England, is currently offering up a delicious looking British-Quebecois poutine and Yorkshire pudding mash-up that sees a giant pudding filled with fries, gravy and curds, as well as braised beef, ale sauce, horseradish, sour cream and root vegetable chips.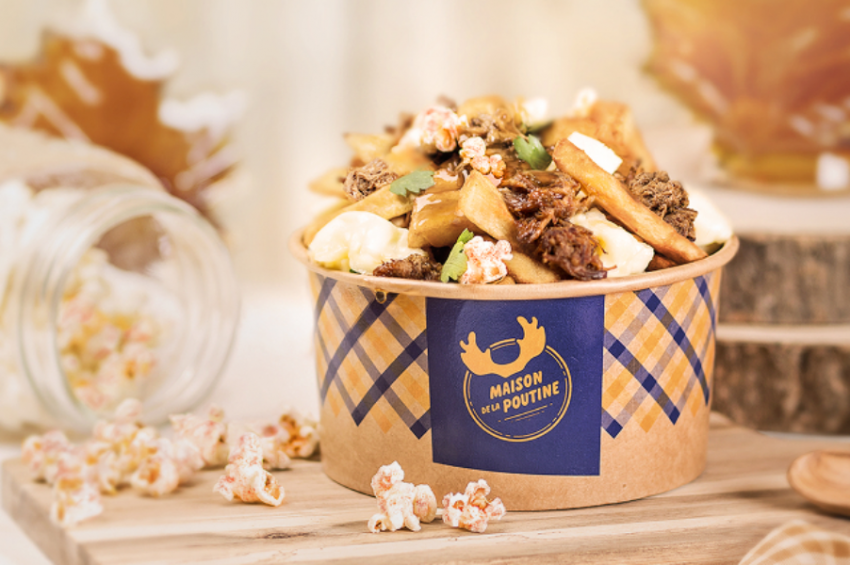 The Maison de la Poutine in Paris, France is serving up a poutine topped with maple pulled pork, smoked paprika popcorn and a secret poutine sauce (pictured above). Down in Santa Marta, Columbia at Panteras Poutines, one can order the Sweet Princesa that consists of costeńo cheese, lobster in a Champagne sauce, filet mignon in red wine sauce and pink pepper and pineapple suero costeńo (a creamy fresh cheese) sauce.
Even a bar, Aftersky, in a small Swiss mountain town, Ovronnaz, is getting in on the fun with a bowl of fries topped with Quebec cheese curds, hunter's gravy, braised red cabbage, ham and onion crumble, pickles, pickled onions, alpine cheese raclette and onion sprouts.
Auckland, NZ and American cities such as Burlington, VT and Portland, OR are a few of the other 11 establishments taking part in the poutine campaign outside of our Canadian borders.
La Poutine Week runs until February 7.