One of Canada's premier choices when it comes to non-alcoholic beer just got further reinforcement that its unique brews are a cut above the rest.
Libra Beverage Co. recently took part in the 2023 New York International Beer Competition—which saw hundreds of entries from 15 countries—and not only saw four of its beers place in respective categories, but the brewery itself was named Canadian Non-Alcoholic Brewery of the Year for a second year in a row.
Winners include the Libra Pilsner (gold), Libra Lavender Sage (silver), Libra IPA (bronze) and the Libra Cherry Sour (bronze).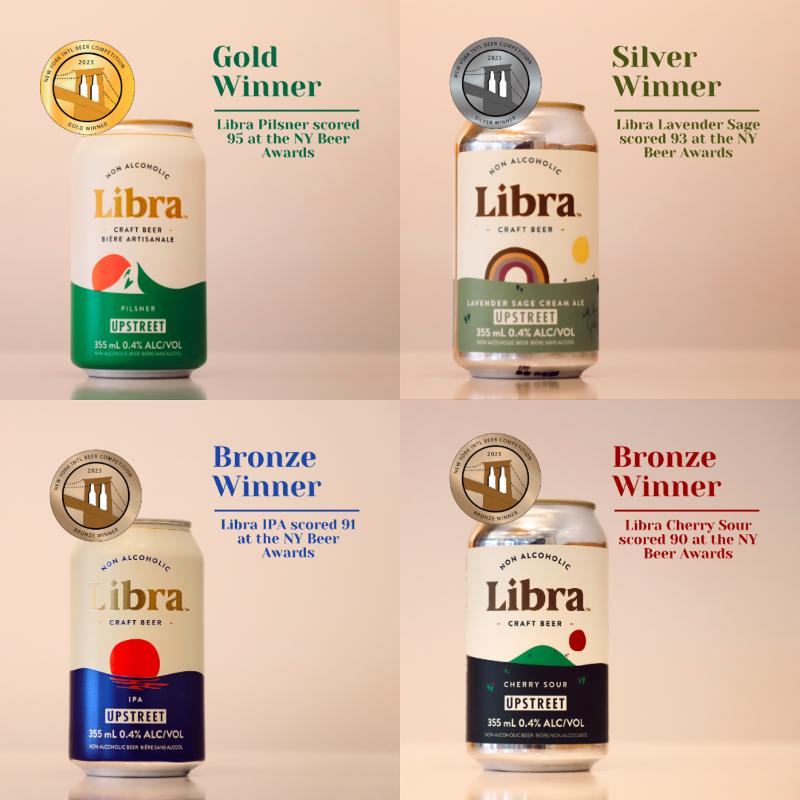 "Creating great tasting non-alcoholic brews is what started our journey, and three years in we are thrilled with the recognition from our customers and the international beer community," said Libra co-founder Mike Hogan in today's annonucement. "We have created something special, and it's amazing to me that all of our flagship styles have won awards."
Produced by Upstreet Brewing in Charlottetown, Libra first launched in 2020 and has been slowly growing its beer catalogue since. In an effort to support the Canadian arts community, Libra donates 1 per cent of its sales annually to Serena Ryder's music incubator ArtHaus.