After spending time working abroad in the U.K., Winnipeg chefs Keegan Misanchuk and Michael Robins returned home in the latter half of 2020. Taking plenty of inspiration back home with them, the two have recently launched a pop-up project, Two Hands, that embodies both quality Manitoba ingredients and British influence.
On Friday April 23 and Saturday April 24 at Kilter Brewing, Robins and Misanchuk will be serving up a London classic: salt beef bagels.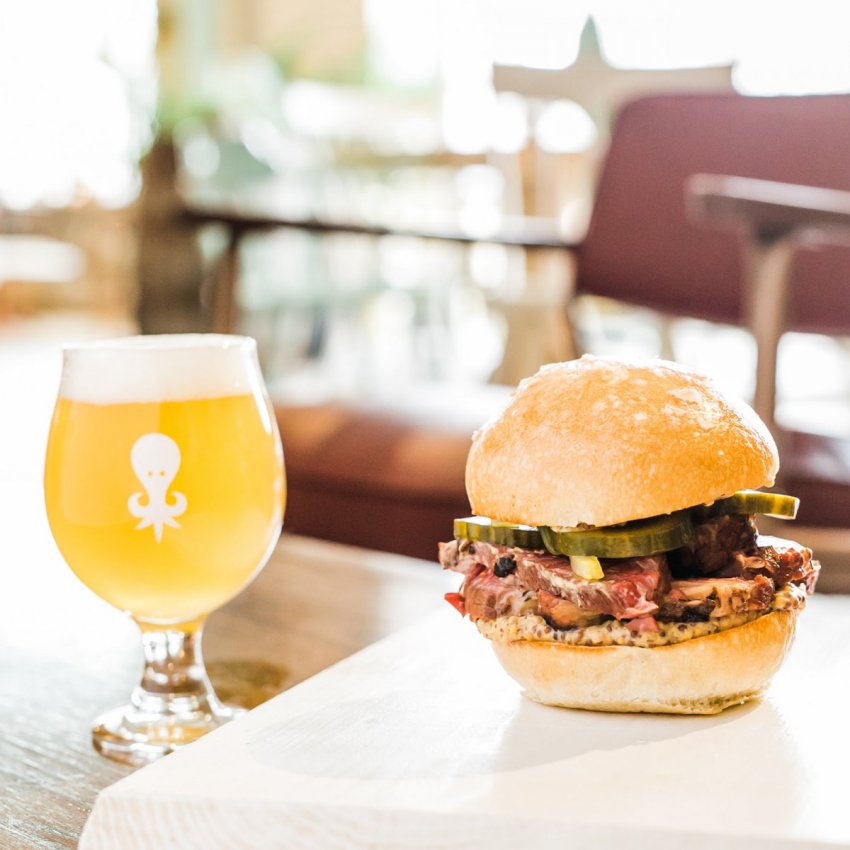 "A proper salt beef bagel is essential for anyone visiting London for the first time. Beigel Bake Brick Lane Bakery is a tiny place in the heart of Hackney that has been serving classics like chopped herring, Eccles cake, and most importantly, salt beef bagels since 1974," says Robins who worked as the head chef of acclaimed Pidgin while living in London. "We figured Winnipeg had to try this simple, but delicious comfort food classic that we both loved so much during our time in London."
Two Hands debuted earlier this year with a successful Valentine's Day dinner (to-go) in February, followed by Proper Pies–offering three days of indulgent English meat pies–in March. The salt beef bagels will be available at Kilter beginning at 12 p.m. tomorrow and Saturday until they sell out.
Of course, Winnipegers can expect the two chefs to announce more unique culinary pop-ups in the coming weeks as well.
"We will continue to take inspiration from our time in London. It is such a diverse and beautiful city and it's food community places a huge emphasis on sourcing local ingredients which is also something we intend to concentrate on here in Manitoba."