Did you know that one of Canada's most recognizable brews, Alexander Keith's India Pale Ale–or some of it, anyway–has spent the last eighteen years maturing in bourbon oak barrels at a Cape Breton distillery?
Well, now you do and what you also need to know is that it is now being released as a unique beer-based whisky. Though this type of thing has happened before elsewhere in the world, it appears that this collaboration between the long-running brewery and Glenora Distillery (North America's oldest single malt whisky producer) is the first of its kind in Canada.
Available in 700 mL bottles with a price tag $200, the offbeat whisky's taste is described as "soft notes of maple cream, butterscotch, and a rounded lingering light applewood finish".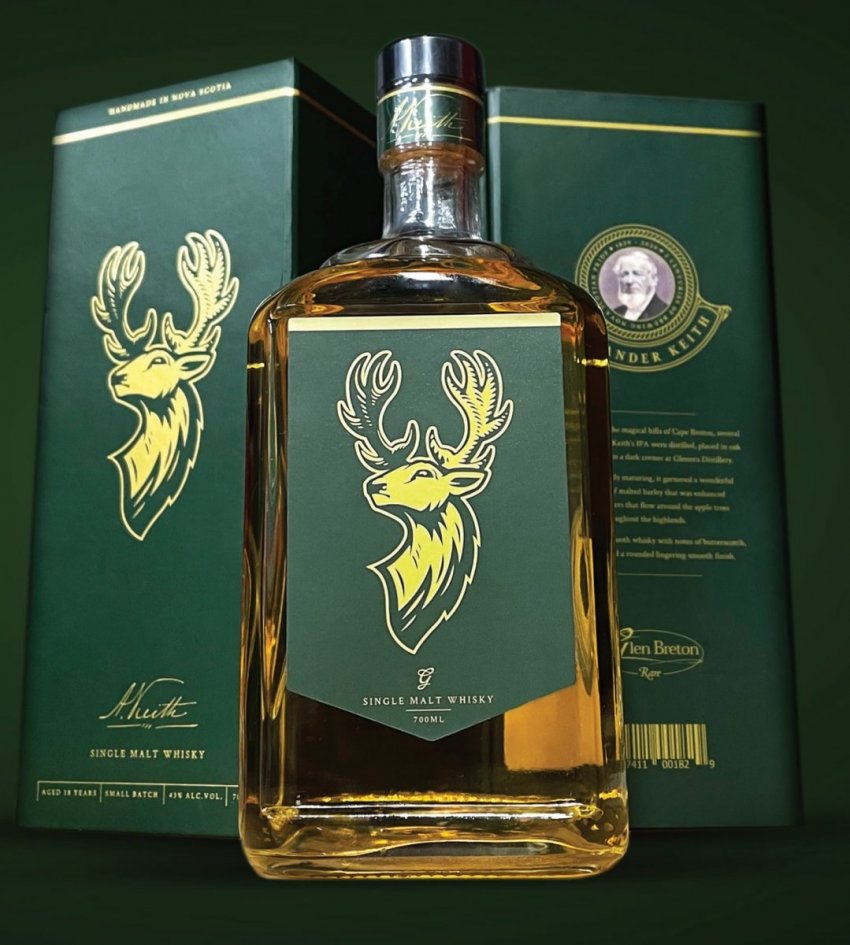 "It is amazing how such a great beer can be distilled and aged into something totally different from the original product and become wonderful in a whole different way," said Glenora Distillery president Lauchie MacLean in today's announcement. "As with Alexander Keith's India Pale Ale, we are sure those who like it will like it a lot."
The Glen Breton Alexander Keith's Canadian Single Malt Whisky can be purchased at select NSLC stores and online from Glenora Distillery. To bring things full circle, Alexander Keith's Brewery also shared that they are now using the barrels that were used to make the whisky to lightly age a new beer that they will bottle and release in 2022.