We often speak about the resilience and creativity of Canada's food and beverage community, but we've seen few instances of late that personify that spirit more perfectly than the recent bottling of Fort McMurray's Beast Wildfire Whisky.
Created by the now-closed Wood Buffalo Brewing in the wake of a raging wildfire back in 2016, the Beast Wildfire Whisky is—as far as we can tell—the world's first forest fire-smoked whisky.
While it may seem like a lifetime ago given all that has transpired in the time since, for those that need a refresher, the 2016 Alberta wildfire was the costliest disaster in Canadian history. When Fort McMurray residents were ordered to evacuate, Wood Buffalo Brewing left a single pallet of peated Scottish malt on its patio, where it stayed for days while soaking up ash and smoke.
When lab tests confirmed that the malt was safe to consume, Wood Buffalo Brewing distillers Bryce Parsons and Spike Baker decided to distil, barrel, and age the unique blend for the next six years. Working in conjunction with the Fort McMurray Fire Fighters Association, the distillery then auctioned off future bottles and have since managed to raise more than $100,000 for local charities.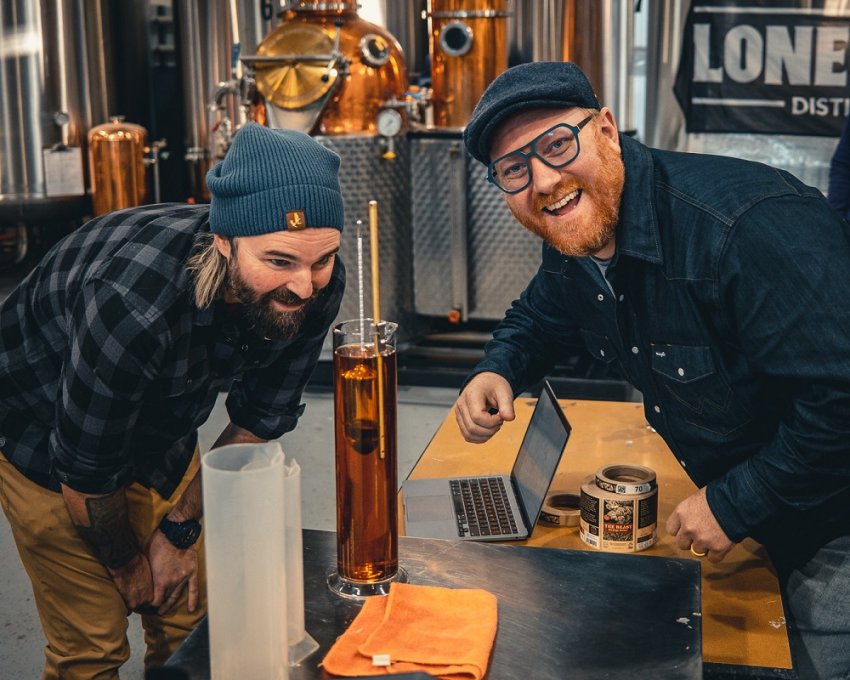 "The Beast captures the spirit of the Fort McMurray community in a timeless product," says Master Distiller Bryce Parsons. "People, especially the community and bottle holders, can go back to and enjoy this whisky over time while reflecting on that part of their life, or even pass it onto another generation. We've felt that time heals through doing that."
According to Parsons, who now serves as Master Distiller for the newly-launched Maligne Distillery, the Beast Wildfire Whisky offers a dual smoke flavour profile from the peated malt with an approachable aroma reminiscent of sweet mint, along with characteristics of cherry, tobacco, and burnt honey.
More information about the one-of-a-kind Beast Wildfire Whisky can be found online.