There are few musicians in the Canadian country and roots music scene with a sound quite like Calgary's Amy Nelson's. With a voice reminiscent of mid-twentieth century country acts supported by her skilled banjo-playing, Nelson takes listeners on a trip back in time with her music.
After releasing her debut album Educated Woman last year, the ten-song collection garnered plenty of positive reviews and was named one of the top 10 Alberta albums of the year by both Beatroute and theYYScene.ca, as well as received year-in-review accolades from the Calgary Herald.
You can catch Nelson performing a selection of songs from her album live on February 13 at our Blue Jay Sessions at the Oak Tree Tavern.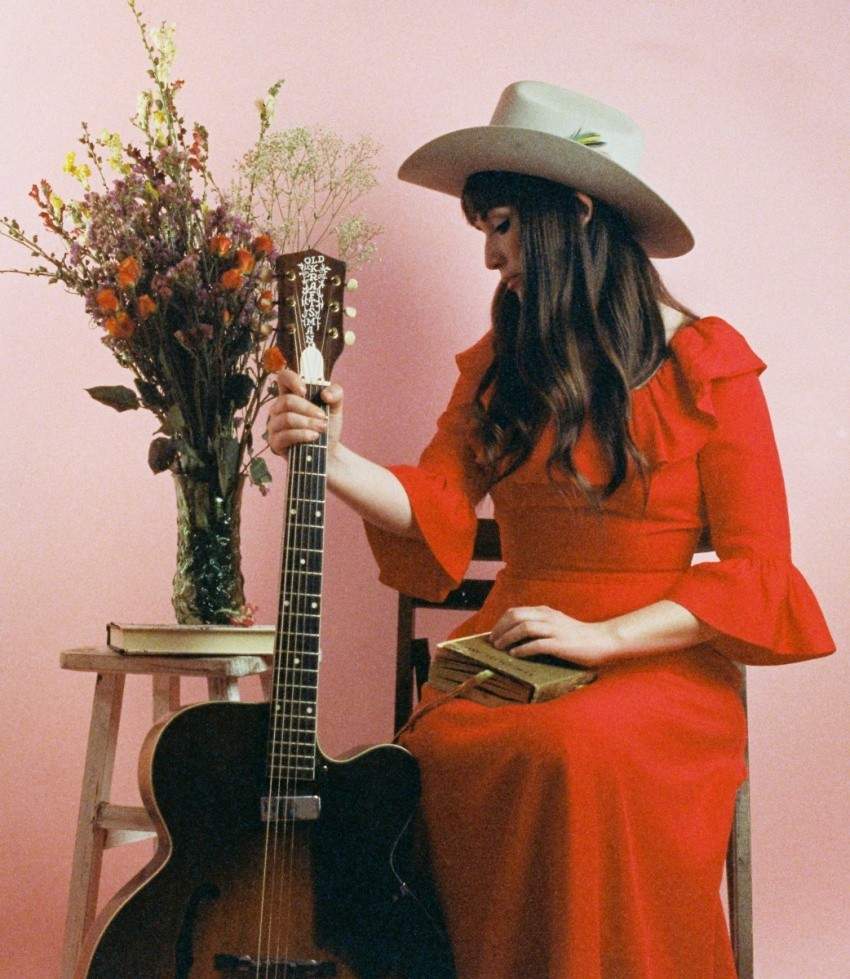 In addition to being busy making unique, charmingly old-timey and twangy tunes, Nelson is also a pressed flower artist who has found much success on her Instagram account (
@amyflyingakite
) with more than 90,000 followers and counting. Impressive, to say the least!
Recently, the talented singer sat down with us to share her thoughts on her favourite places to eat and drink in her hometown of Calgary.
"Dinner is my favourite meal of the day because you get to spend all day looking forward to it," says Nelson.
We couldn't agree more.
Breakfast
I went to Manuel Latruwe for the first time a month ago and it left a hug on my heart. I am a sucker for order-at-the-counter style cafes where you can mix and match sweet and savoury dishes. Nothing says "Good morning" like a soft bread sandwich next to a slice of chocolate pastry.
They also make a very good hot chocolate, which is a must when you're hanging out with the winter blues; warms the belly and the mind!
Lunch
Long live the Blackfoot Truckstop Diner! Grilled cheese and french fries just the way I like 'em! It's also open 24 hours, so I can have a guaranteed-happier-mood milkshake at any hour of the day.
Dinner
Calgary has so many great dinner spots, so it's tough to pick favourites, but Jinya Ramen Bar, Hana Sushi or Klein/Harris...just say the word and I am there.
Drinks
Dandy Brewing Company's taproom and Revival Brewcade. The craft beers [at these two spots] are the best, made even better because of the fact that I live within walking distance of both and I can play NBA Jam at Revival. Win-win!