It's not often you see a local chain launching their own line of compostable coffee capsules, but Calgary's Rosso Coffee Roasters have done just that this week.
Available in Rosso's three most popular roasts (Basecamp, Turning Point, and Two Wheel), the new Rosso Compostable Coffee Capsules come in boxes of eight and are compatible with most types of Nespresso machines and similar versions of said machines such as OriginalLine, Breville and De'Longhi.
Once the foil tops of used capsules are removed, they are completely compostable.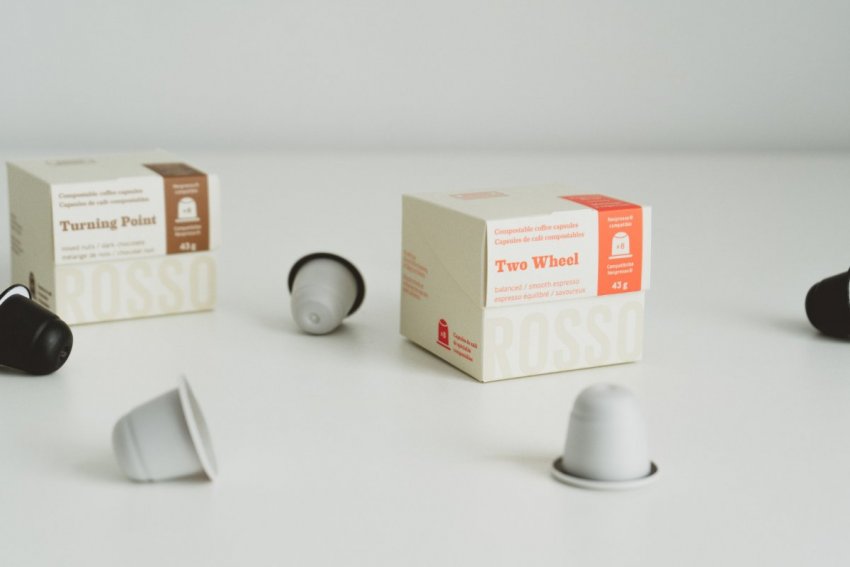 "Our team has been working hard to perfect these specialty coffee capsules, and we are so excited to launch them," said the company in yesterday's announcement online. "They are a fast and easy way to replicate espresso based drinks from the comfort of your own home."
The coffee capsules are now available at all Rosso Coffee Roasters locations as well as select retailers. They can also be ordered online.