Canadian drag performers don't often garner international praise, but that's exactly what's happened this year for the Toronto-raised, but Nashville-based, rising drag superstar Brooke Lynn Hytes. With a resume that includes extensive work as a professional ballet dancer as well as being named the 2014 winner of the "Miss Continental" drag pageant, Hytes has proven that she is a force to be reckoned with on the popular competition series, RuPaul's Drag Race.
Maybe you've heard of it?
The former ballet dancer-turned-drag performer has been turning heads with her looks, captivating performances and consistently impressing the judges on the latest season of RuPaul's Drag Race. Could Canada's first-ever queen to appear on the show make it all the way to the top? Well, if the outpouring of support for Brooke Lynn Hytes on social media (including a shout out from the official @canada itself) is any indication, our country certainly hope so!
On a break while touring across North America, Hytes took some time to sit down and chat with me about how she wound up on the series in the first place (only American residents can apply), what Canadian foods she loves and misses, and where you're likely to find her hanging out in Toronto when she's back on Canadian soil.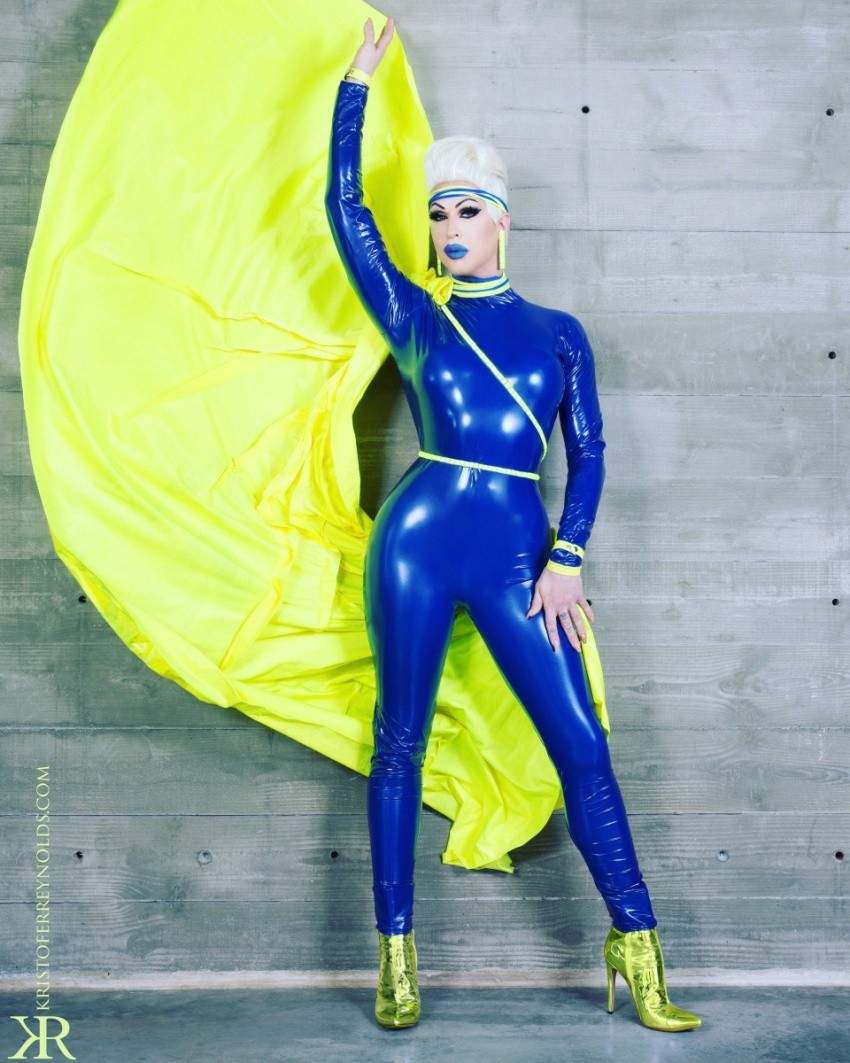 Alright, so how did a Canadian wind up on RuPaul's Drag Race?
I got an O1 visa as a performer, which I was shocked that I was able to get, seeing that I applied for it for work as a drag queen! I think about eight months after I moved to Nashville-–the thing with an O1-visa is you can only work for the employer that you're employed by–-I was like, "OK, I'm here, but now I can't really work for anybody else," and I wanted to be able to travel. I applied for my green card and that was a really big long shot because green cards are much harder to get than O1-visas, but I was like, "Whatever, I'll do it."
So, I applied for the green card and I shockingly got it and that's what allowed me to be on the show, because that made me a resident of the United States. I can do everything but vote.
Was it always your plan to showcase Canada through your drag aesthetic on RuPaul's Drag Race, especially with your workroom entrance? Will we see more of that?
That was definitely something I really wanted to use in my platform. I'm so proud to be a Canadian and I love my country so much. Even though I haven't lived there in four years, to me, Canada is home. I wanted to really represent my country because the girls up there don't really get the opportunity to be on Drag Race because we're not American citizens.
As for future nods to Canada, you'll just have to watch and see. You never know what's going to happen!
How accurately does the show depict what's really going on between the queens and during competitions?
It's all very accurate. I mean, Silky's just a large personality. She's very loud and she's very out there and I mean, at first, whenever you meet someone who's a big personality, it's kind of a little shock to your system; it's a lot to take in. But that's her personality and she's smart. We're on a TV show and she's right to want to get her airtime and it's obviously working very well for her. So yeah, Silky really does have that personality in real life. I've hung out with her a lot outside of the show too and she's just as funny off-camera as she is on!
Do you feel like now you have a responsibility to be an ambassador for the Canadian drag scene in general?
Yes and I think it's definitely a big responsibility. I feel like there's a lot of pressure on me because I am representing [an entire] country. But you know, it's something I'm happy to do! I love Canadian drag and I know how hard the girls up there work and I know how much effort and passion they put into what they do. It's my pleasure to kind of be "the face" of them on the show.
How did you feel when you saw that the official Canadian government Twitter account show their support of you?
Oh my god, I was shocked! I couldn't believe it. I thought it was a joke and then I thought that it was actually the most perfectly Canadian thing. It feels like something that would only happen in Canada, really.
What Canadian food do you miss the most now that you live in Nashville?
I mean, obviously, poutine. That's one of the things that they don't do here. I've even thought about opening up a poutine food truck here because it's the perfect late-night drunk food and I think it would do really well. So, that might be a little business plan I will look into.
A poutine truck operated by drag queens?
Ha, ha, I don't know if Nashville is ready for all of that! I can't imagine pulling wig hairs out of your gravy, but I think it's a smart idea and it would be super cheap because you just need potatoes, gravy, and cheese curds. Easy! Ah, I miss poutine.
Any other foods outside of poutine that you wish you had more often?
It's not a "food" necessarily, but do you know what my favourite Canadian restaurant that I crave all the time is? Swiss Chalet. It's only in Canada and I love Swiss Chalet. That gravy, man. I just love that gravy.
Canada's three iconic junk foods are arguably ketchup chips, all-dressed chips and Hawkins Cheezies. Which one do you think is the best?
All-dressed chips for sure. I don't know, I just love the flavour and it's like an explosion of flavour in your mouth. It's like every chip wrapped into one; it's kind of perfect. They actually did have [all-dressed chips] down here for a minute (for sale in the States). I remember going to the gas station on my way home from the bar and they had all-dressed chips and I was like, "What the hell is going on?" They had ketchup chips and they had all-dressed chips. They were doing a crossover thing, bringing in new flavours, so that was exciting for me as a Canadian.
I also actually have to admit I've never had [Hawkins Cheezies].
Well then, we'll send you a Cheezies care package ASAP!
Ha, ha. That would be great! I miss Canadian chocolate bars too, like Coffee Crisp and Big Turk which is my favourite chocolate bar.
RuPaul's Drag Race airs Thursday nights on OUTtv.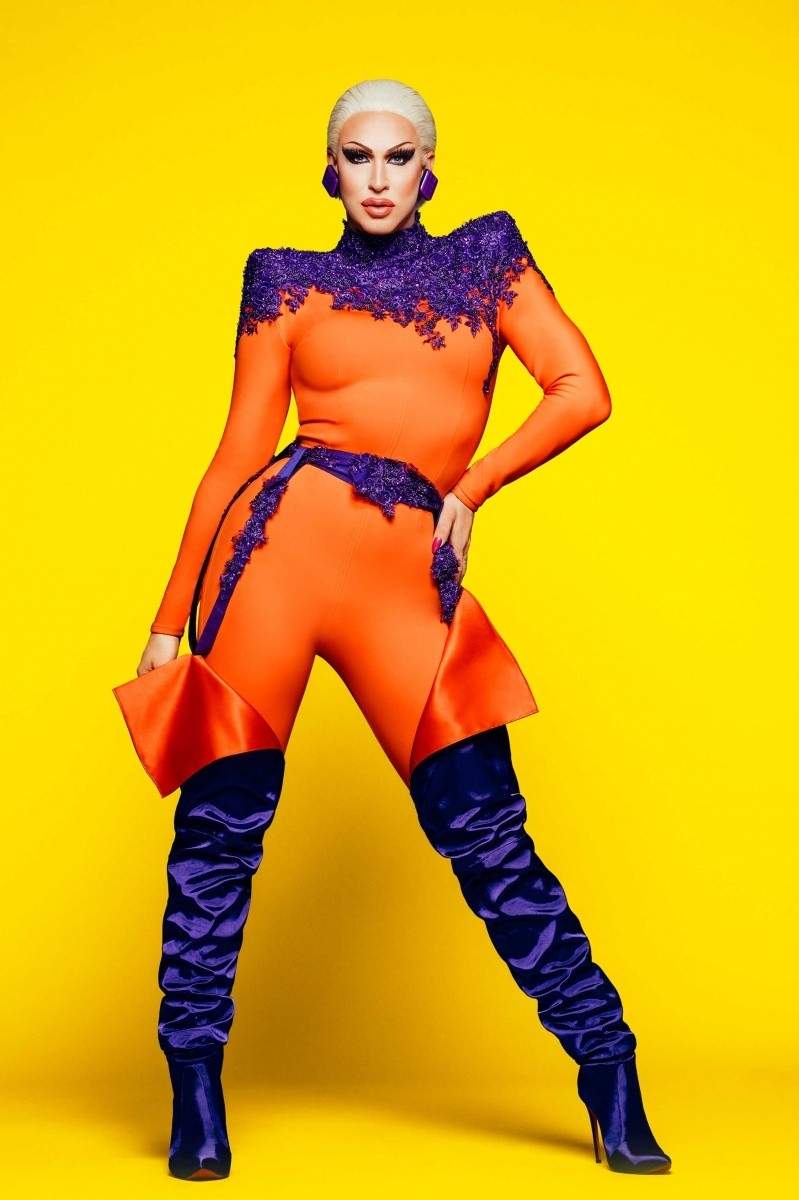 When Hytes is back in Toronto to visit family and friends, here's where the talented drag queen loves to eat and drink around Toronto.
Breakfast
I really like Hair of the Dog or House on Parliament. I especially love House because it's in Cabbagetown, which is probably my favourite area of Toronto and I really like the ambiance there. It's like a nice, posh pub, sort of a pub vibe, but it's a little bit more upscale, which I like. It's comfortable.
Lunch
I was raised eating a lot of Asian food partially because my mom was a missionary in Malaysia and China, so I always love exploring Toronto's Chinatown. Dim sum!
Dinner
For dinner and cocktails I love going to Wish. I go there every time that we go for a nice dinner. It's a great restaurant. The space is so beautiful and the food is amazing.
Drinks and drag shows
In terms of going out and watching a drag show, I always go to Woody's. The music they play there is my favourite. It really feels like going home because I know all of the bartenders, I know all of the managers and I know all of the drag queens. I just sit at the bar with my friends [and have a great time]. It's my favourite place to go in Toronto when I'm back for a visit, for sure.