RuPaul may not be gracing the stage on Canada's Drag Race when it premieres tonight on Crave TV, but that doesn't mean there isn't some serious talent taking seats on the judging panel.
In fact, "iconic" might be the way to best describe resident judge, Stacey McKenzie of Toronto. As one of Canada's most celebrated high fashion models, McKenzie has appeared in editorials in virtual every major fashion publication (Vogue, Harpers Bazaar, Essence and Flare, to name a few), walked runways around the world, and served face–using my best Drag Race lingo here–in campaigns for brands like Jean Paul Gaultier, MAC Cosmetics, Calvin Klein, and Hudson's Bay. As well, the fashion entrepreneur also as served as judge on the Canada's Next Top Model series and as mentor and coach on seasons 23 and 24 of America's Top Model. She has also dabbled in acting and, for any sci-fi fans out there, you'll appreciate her brief, but memorable role in The Fifth Element as a galactic flight attendant.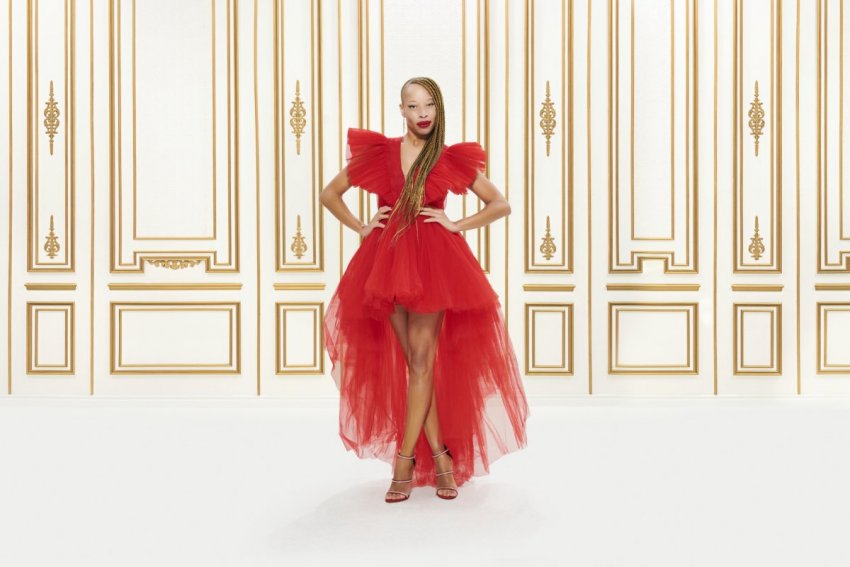 In addition to modelling and judging, she focuses on philanthropic endeavours, and one closest to her heart is The Walk Camp, which McKenzie launched in Toronto in 2013. This initiative offers a two-week experience centred on empowerment and self-worth to young women living in marginalized communities.
TL;DR - Stacey McKenzie is iconic.
Who will be the first to snatch the Canadian crown? #CanadasDragRace premieres tonight at 9E only on Crave. @CanadasDragRace pic.twitter.com/Vo8wjzxioQ

— Crave (@CraveCanada) July 2, 2020
With so much on the go for McKenzie, and gearing up for the premiere of Canada's Drag Race tonight on Crave TV (7 p.m. MDT /9 p.m. ET), it was an honour to be able to chat with the show's resident judge about the new series, her appreciation of drag, diversity and, of course, food.
Let's jump right into Canada's Drag Race. How were you approached to become a judge alongside Brooke Lynn Hytes and Jeffrey Bowyer-Chapman?
Well, I got a phone call. Originally, I thought they were calling me to be a guest judge, but no, no, no, it was to be a real judge! It was a real surprise and I didn't hesitate to say yes because it is a great show. I love the theatrics of it and all that good stuff.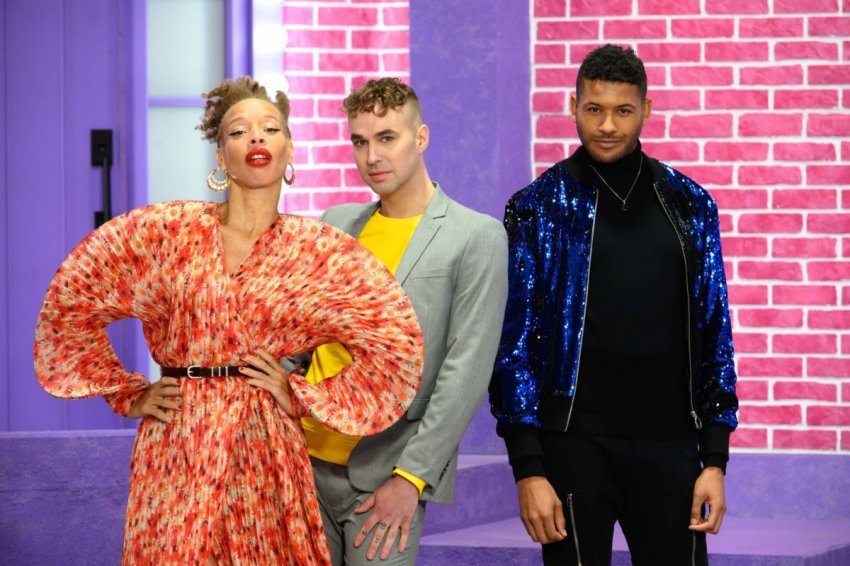 What parallels do you see between modelling and drag, and how do you bring that expertise to the judging panel on Canada's Drag Race?
Like I mentioned, drag is all about the theatrics and the "showing off", right? It's the same with modelling. They are the same type of work in a way: it's all about you showing off your clothing, your walk, you presenting yourself to be seen on a stage. It wasn't hard to figure it out and go from judging modelling to judging on Canada's Drag Race!
When it comes to makeup, though, they really have to know how to do make up, whereas us models get everything done on us–hair and makeup and styling–for our work, the queens have to do everything themselves. That's a lot of work, time and money. They have to buy everything themselves so they spend a lot of money on that. It's actually insane.
It's widely known that you had to leave Canada to get a start in your modelling career for looking too "unique". How do you bring that understanding or empathy to the queens when you're judging or coaching them on the show?
There are always going to be people who get you and those who don't get you. As long as you know who you are and you are comfortable in your skin and going after something you are passionate about, just keep doing that. Don't back down from it, whatever it is that you want to do. You [need to know you] are strong enough and you are good enough within yourself.
When I started out in my career, I was trying to convince people to give me an opportunity and, you know, it really wasn't working. The people I was meeting at the beginning of my journey were just not getting it, but then there was that one person I met that got it. They said, "Yeah, you're gorgeous and you have a really cool look!" Once one person took me on, everyone else got on the bandwagon.
So, it is just up to the person to have that confidence and just keep working for their dreams and goals, despite what anyone thinks about them.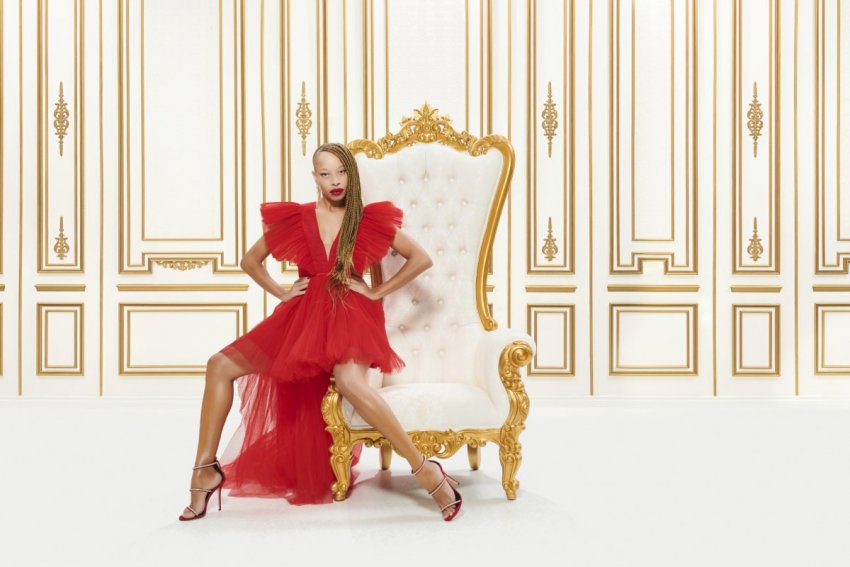 You also teach this kind of thing to marginalized young women through your program, The Walk Camp. Tell me about that.
The Walk Camp gives 30 girls a free two-week summer camp, where they get to come and be mentored by other people within their respective fields. I've had mentors from all fields--fashion, arts, entertainment, business, education, medical--come and teach and share their stories in hands-on workshops of how to get into their respective industries.
It has been a big passion of mine as well, because I came from one those communities, I know what it feels like to not get that mentorship and that help. It's really, really good to be able to give back like that to youth in need.
Being born in Jamaica, was carrying on any Caribbean food traditions ingrained in you while growing up?
[Cooking Jamaican dishes] has always been ingrained in me because in Jamaican culture, the girls always learn how to cook. Mothers will bring their girls in the kitchen with them and you have to watch your mom cook and she has to teach you how. It was a must.
Personally, I prefer when the Jamaican men cook rather than the women. Jamaican men can cook! My husband? He can cook!
What were some of the Jamaican dishes you'd eat with your family?
At first, it used to be salt fish and fried dumplings, which is a staple, but then I began loving oxtail and boiled dumplings. I love curried goat as well. My new favourite dish, though, is actually stew peas with chicken feet and salt beef. Usually, it is with salted pork but I don't eat pork. I love it! You can have it with white rice or boiled dumplings.
One of my favourite Jamaican things to eat are flitters. You mix salt fish with flour, add scallions, you can put tomatoes in it if you want, mix it up with water into a batter ,then you take a big spoonful and put it in a bowl of hot oil and fry them flat. I love, love, love [salt fish] flitters!
Living in Toronto, do you find that it's easy to find good Jamaican food at restaurants?
You definitely can find Jamaican food in Toronto. I found a place that did it really well, but they are closed down now and I have not been able to find a spot like that again. My only suggestion is to go to one of the many little places. There's one [nearby] Eaton Centre, I think it's right at College and Yonge, it's called Ritz Carribean go, go, go.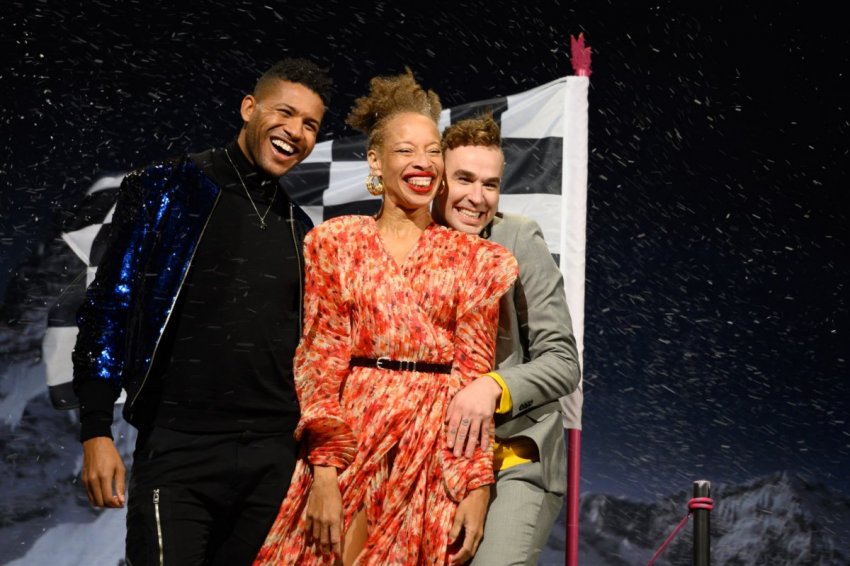 Give me an elevator pitch on why people should tune in for the premiere season of Canada's Drag Race.
Because it's Canada's Drag Race! This one's for Canadians! We have a ton of talent, we are funny, we are loud and we are professional all at the same time. There's gonna be drama, jokes, laughter... you just have to tune in!
Canada's Drag Race premieres on Thursday, July 2 at 7 p.m. MDT / 9 p.m ET on Crave TV.