If you know chefs Billy Nguyen and Deseree Lo, you'll agree that these two charming culinary talents are always up to something exciting. Last week, the Top Chef Canada alum duo announced a cool vegetarian dinner pop-up in Vancouver happening Monday, March 20.
Dai Ga Jie will see the chefs collaborating to bring a delicious-sounding, eight-course tasting menu to life. The expansive menu is brimming with vegetables (naturally) and a myriad of ingredients and techniques that pay homage to the chefs' respective Asian backgrounds as well as their French and Canadian influences.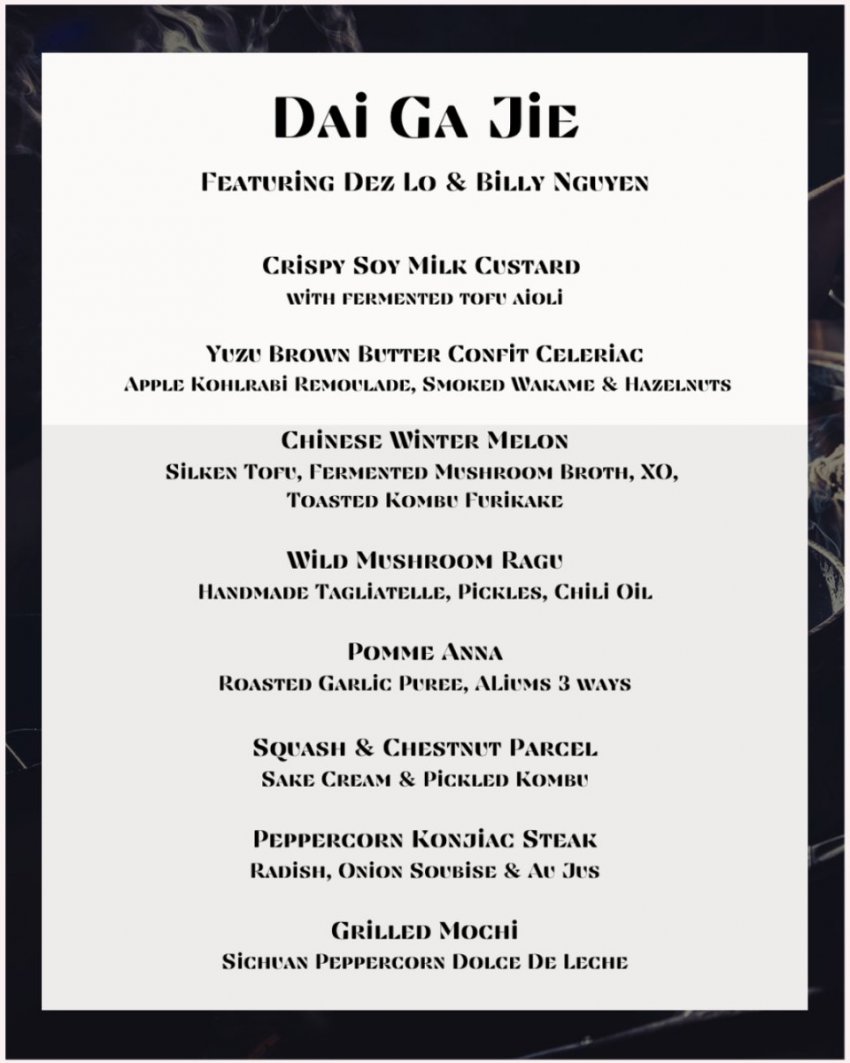 The tasting menu experience costs $115 per seat (or $135 with wine pairings) and includes dishes like yuzu and brown butter confit celeriac with apple kohlrabi remoulade, smoked seaweed and hazelnuts, wild mushroom ragu with pickles and chili oil, grilled mochi with sichuan peppercorns and dolce de leche, and much more. As this is a special one-night-only dinner, no alterations to the tasting menu can be made.
For those not opting in for wine pairings, drinks can be ordered a la carte from a cash bar.
Seats for Billy Nguyen and Deseree Lo's vegetarian pop-up Dai Ga Jie can now be purchased via Showpass.