If you read any of our Top Chef Canada Season 10 recaps last fall, you'll know that we love chef Deseree ("Dez") Lo at Eat North HQ.
The chef has been keeping busy since her runner-up finish on the 2022 TCC season, including launching a collaborative spice mix line and doing a pop-up dinner with fellow alum Billy Nguyen and Andrea Alridge, and working at Blank Canvas catering.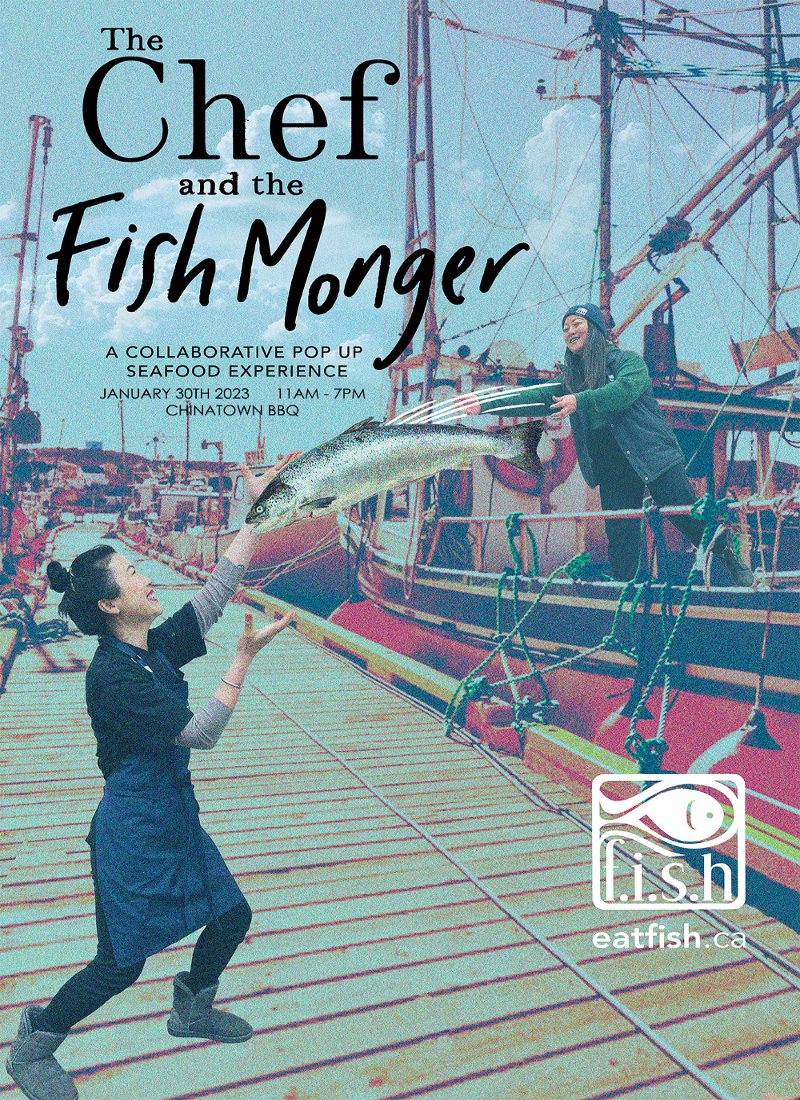 Her next move is The Chef and the Fishmonger, a creative congee-focused pop-up in collaboration with Fresh Ideas Start Here (FISH) owner Jenice Yu. It will take place on Monday, January 30 from 11 a.m. to 7 p.m. at Vancouver's Chinatown BBQ (130 E Pender Street). Reservations can be made ahead of time via Eventbrite.
"I love congee, and I equally love working with my FISH family," says Lo. "Jenice and I have talked about doing a congee pop-up forever, and I'm so excited it's finally happening. We're going to make some kickass congee!"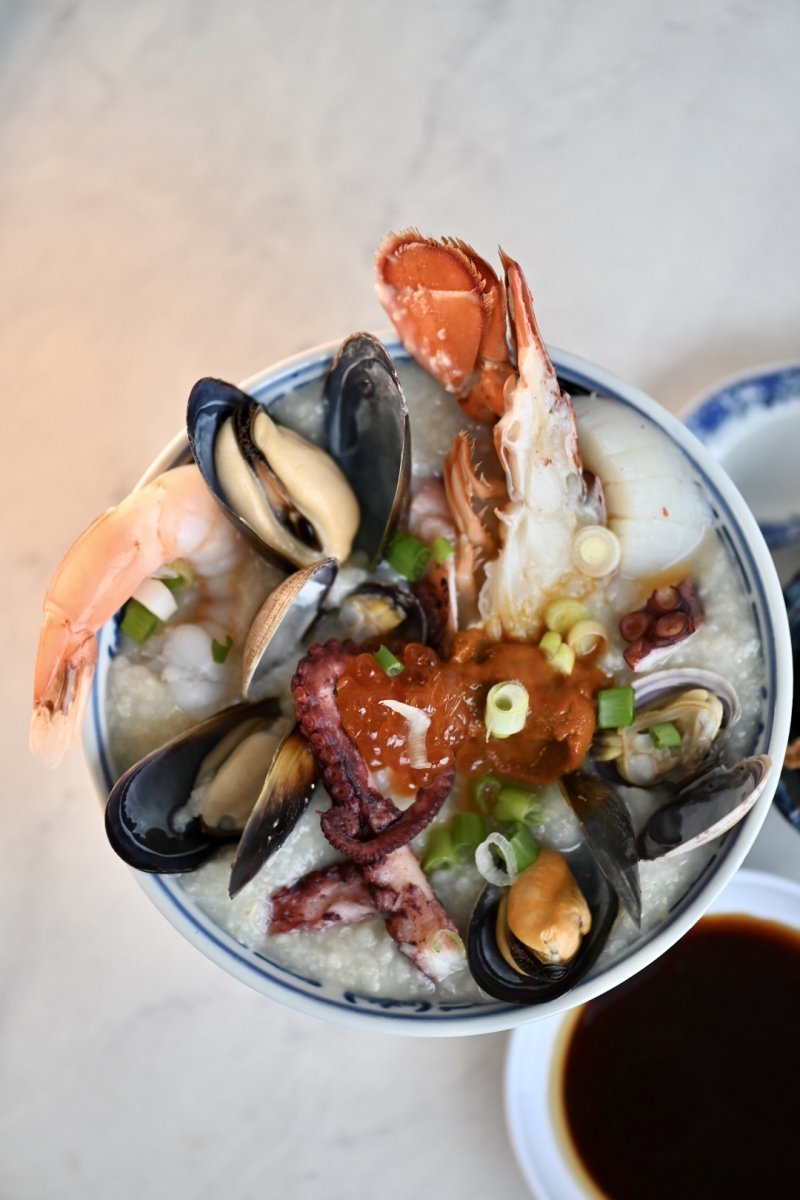 Lo's congee pop-up menu has three amped-up offerings: The OLGee (halibut, ling cod, salted wild salmon, octopus, shrimp), The BOUGeeAF (lobster tail, Hokkaido scallops, mussels, clams, octopus, uni, ikura), and The FUNGee, which is made with matsutake stock, foraged BC mushrooms, ginger, garlic and scallions.
The Vancouver chef has also created some delicious-sounding snacks as well like a refreshing compressed cucumber salad and a fried tofu skin salad, as well as a dessert offering of crispy sweet black sesame rice balls with peanut powder.
The Chef and the Fishmonger congee pop-up by chef Dez Lo and FISH is happening for one day only on January 30, from 11 a.m. to 7 p.m. at Chinatown BBQ.