It's always had a striking view of Toronto from the 54th floor of the Toronto-Dominion Centre building, but after 25 years, Canoe figured it was time for a little facelift. Unveiled today, Oliver and Bonacini's crown jewel's beautiful new look is more like a gigantic overhaul.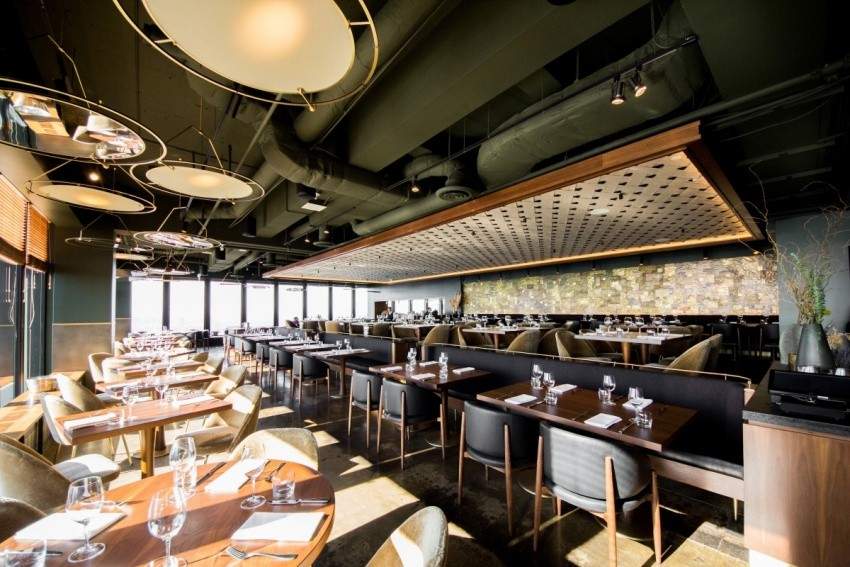 The redesign comes courtesy of Solid Design Creative, which sees all aspects of the restaurant (bar, dining room and kitchen) updated. The design firm drew inspiration from "varied perspectives of Canada", as illustrated by the extensive ceiling installation of mirrors and angled fibreglass "lenses" that diffuse light around the perimeter of the dining room, giving guests another vantage point to the view. Another ceiling installation of woven felt is the designers' homage to traditional weaving techniques used in snowshoe and canoe-making.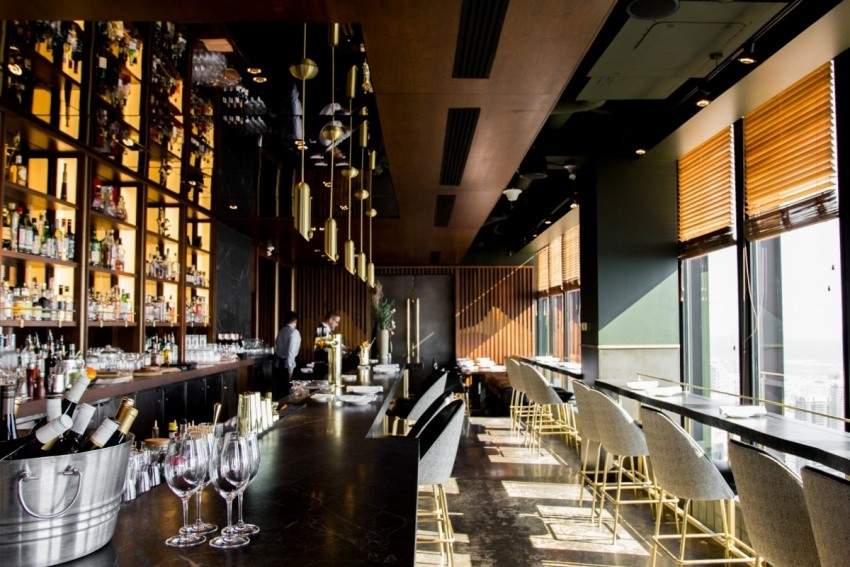 Even the patterns on custom-designed rugs draw inspiration from aerial views of the Canadian countryside. Granite represents the Canadian Shield, while a feature wall in Canoe's bar area (pictured above) showcases The Three Sisters mountain range in Alberta.
"Looking ahead to the next 25 years, I can confidently say that Canoe is stronger than ever," says the company's executive chef Anthony Walsh. "From our cooks to our servers to our dishwashers, we are all committed to steering Canoe into an exciting new era, and maintaining open water ahead of our competition."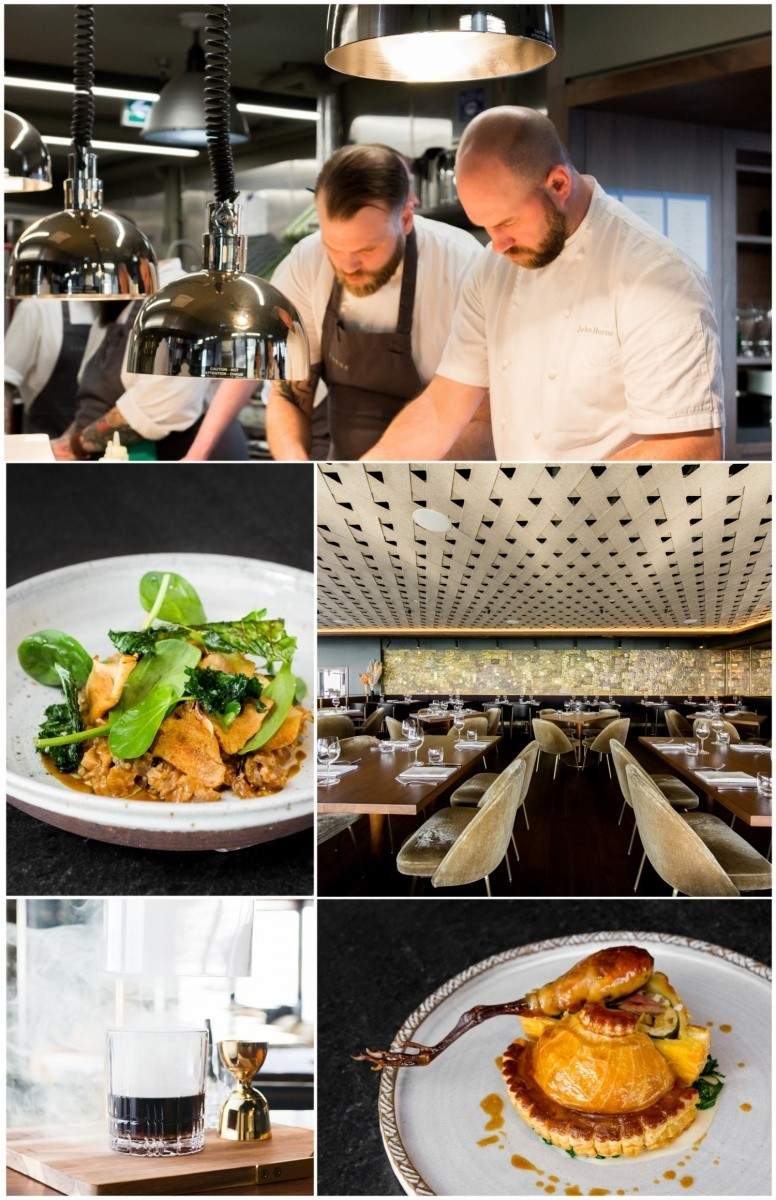 Walsh, district executive chef John Horne, and chef de cuisine Ron McKinlay continue to work together to craft the lunch, dinner and tasting menus at Canoe, which include new additions to complement the polished new appearance of the space. Tamarack Farms lamb with Jerusalem artichoke gratin, sunflower purée, wild licorice jus, samphire and nettle haché and Ontario pigeon pithivier with Québec foie gras, collard greens, James Bay matsutake mushrooms and red currant jus are just a few examples of what's new on the menu.
Moreover, gross profits from a newly introduced bread program, a collaboration between Blackbird Baking Co. and O&B Artisan Breads, will see gross profits donated to Community Food Centres Canada.
Canoe is open Monday to Friday for lunch and dinner and closed on the weekends for private events.