Due to a mix of archaic liquor laws in Manitoba, until last year the evolution of craft beer in the province had been stifled. As a result, Winnipeg is officially one of the last Canadian city's to boast a thriving craft beer scene. At the beginning of 2016, even smaller cities like Saskatoon and Kelowna offered much more in terms of small-batch beers than this city where its population dwarfs them both. Now that we've headed into a new year, Winnipeg has seen an explosion of craft brewers and swiftly gained ground. While the number that correlates to said "explosion" currently only sits at four, it is certainly a sign that Winnipeggers are thirsty for some interesting brews.
"I'd guess the growth of the craft beer industry across the U.S. and into Canada led the government to realize that there is a new vertical market for taxes," says John Heim, co-owner of Torque Brewing Company in Winnipeg, on why Manitoba government finally chose to lax laws on localized liquor production. "Most governments change their 'that's the way it's always been' policies at a glacial pace. But when there's revenue on the table, perhaps the pace picks up. I think we are at that stage now [here in Manitoba]."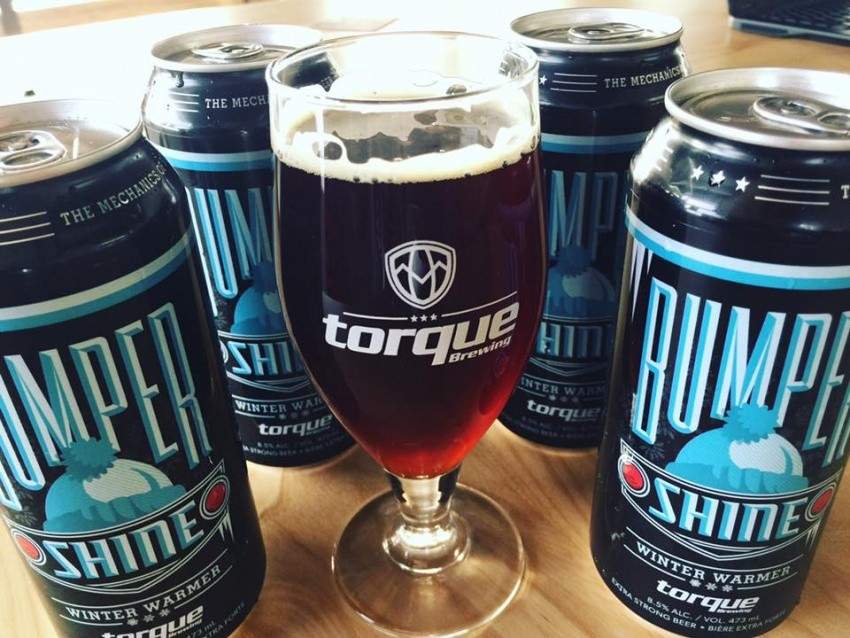 In terms of catching up, Heim admits that the province still has some ground to gain and although things have gotten easier for new craft liquor companies (distilleries and breweries alike), it's still not as easy to operate compared to neighbouring provinces.
"Recently, the provincial government cancelled a much touted and promised loan program for the craft brewing industry and this included craft wineries, distilleries and breweries," points out Heim. "If any of the new businessese had built that loan program into their business plans, they may need to re-evaluate their funding. It could slow down the potential number of new entrants but it shouldn't derail them."
The brewery owner also notes that liquor stores in Winnipeg have increased their craft beer selection dramatically, and in terms of getting inspiration for Torque, he looks to his comrades at Beau's All Natural Brewing in Vankleek Hill, ON, a brewery well known nationally for its operations being all organic, largely sustainable and community-minded.
All of this talk of new brewers in town is not to say that the long-standing microbreweries, Fort Garry Brewing and Half Pints Brewing Co. haven't put in their dues over the years, marking their mark on the Canadian craft beer community--Fort Garry, in particular, has a brewing history that dates back to 1930--but fresh blood in any industry, food or otherwise, is something that can keep things from getting stale. "Eventually, Torque would like to follow in their footsteps and be the Beau's of Manitoba," says Heim.
"These are exciting times in the Manitoba beer market," says Heim happily. "Craft breweries bring in tourism dollars and offer employment in a growing sector. Several companies are already offering brewery tours to both locals and visitors. If everyone comes to market this year, we should see a vibrant craft beer scene in Winnipeg very soon. I do think the talent in this province is equal to other provinces and we can certainly hold our own on the national scene."
While there are still a number of breweries or brewpubs aiming to open throughout the year (Brazen Hall Kitchen & Brewery, Nonsuch Brasserie and Brewing and One Great City Brewing Co. to name a few), here (in alphabetical order) are the first wave of new craft brewers in Winnipeg that are worth checking out for a sip or two...or three.