This week, food rescue organization Second Harvest announced that after a two-year hiatus, Toronto Taste will be returning in full force this summer for a large-scale prix fixe dinner featuring some of the most acclaimed chefs in Canada's food and beverage scene.
Hosted by Canadian food personality and author Bob Blumer, the 2022 Toronto Taste event will welcome roughly 1,600 guests to enjoy unlimited food and drinks from an all-star lineup of local chefs.
Event guests will also have access to the annual Chef Challenge to watch celebrated chefs like Real Sports' Jamie Robb and Nước Mắm's Phil Nguyen duke it out, along with the opportunity to engage with other notable chefs throughout the fundraiser, including Susur Lee, David Adjey, Nuit Regular, and Craig Wong.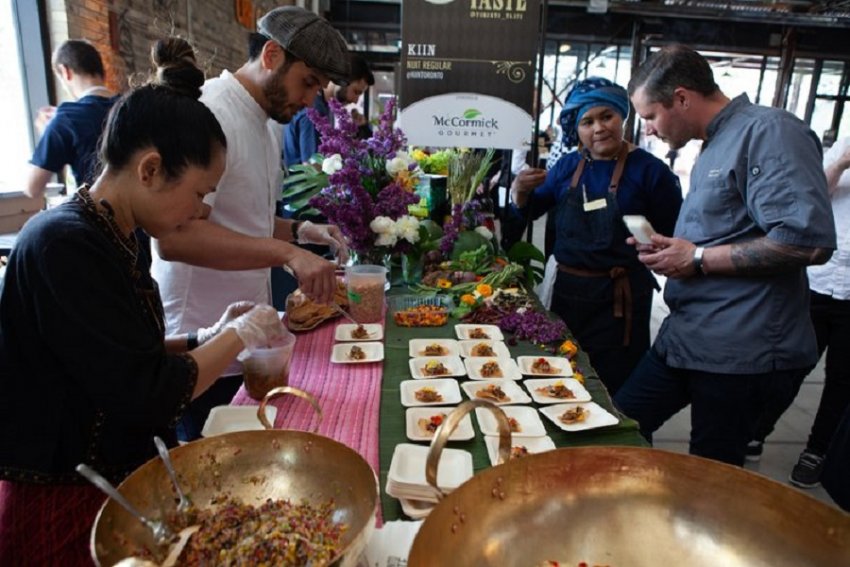 "Over the last two years, the team at Second Harvest has worked harder than ever to support communities across Canada throughout the pandemic," said Second Harvest CEO Lori Nikkel. "We are delighted to bring back Toronto Taste and raise much-needed funds for a cause that's so incredibly important to Canadians. We look forward to celebrating our resilient and innovative restaurant industry and its creative culinary talents. Cheers to another 30!"
The 30th annual Toronto Taste event is set to take place at Evergreen Brickworks on June 12. Every ticket purchased will provide the equivalent of 600 meals to Canadian families in need. More information can be found online.