Last fall, it was announced that the Delicious Food Show in Toronto would transform into the Toronto Food & Wine Festival for September, 2015. The iconic American food publication has captured audiences across North America for decades as one of the go-to sources for food and drink trends, restaurants, home cooking and a hell of a lot more. The original festival, which takes place in Aspen, is going on its 33rd year. Since then, the Food & Wine festival has branched out to a number of destinations, with Toronto being its first foray onto Canadian soil.
Christina Grdovic, senior vice president and publisher of Food & Wine magazine, says, "We're thrilled to be teaming up with Informa Canada and that Ontario Tourism Marketing Partnership Corporation (OTMPC) will help promote the Toronto Food & Wine Festival in 2015. The city is a prime destination for an event of this kind – it has a white-hot restaurant scene, stylish hotels, and easy access from all over the U.S. And, while Food & Wine hosts premier culinary experiences across America and in other parts of the world, this partnership is particularly exciting, since it marks our first annual festival in Canada."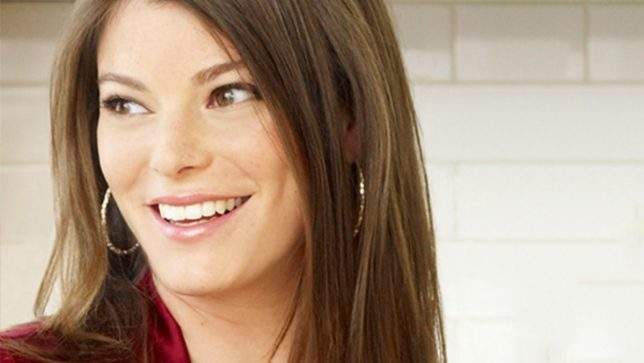 This week, the festival started to announce the big name chefs and personalities who would be heading to Toronto to partake in anything from cooking demonstrations to special collaborative dinners. Celebrity heavyweights Curtis Stone, Gail Simmons (pictured above and a Canadian expat herself) and Daniel Boulud, as well as familiar Canadian faces like Mark McEwan, Roger Mooking and Antonio Park.
With the festival just several months away, I have it on good authority that more Canadian chefs will be added to the celebrity line-up, so let's cross our fingers for some familiar faces that are based West of Ontario too.
Judy Merry, vice president of Informa Canada, one of the country's top event management companies and the one responsible for bringing this top-tier food festival to Toronto took some time to chat about working with Food & Wine on its first ever Canadian event.
Why are you excited to bring the Food & Wine name to this festival, and how will it differ from other large-scale food festivals in the city?
I am particularly thrilled because I believe this city needs an event of this calibre. Partnering with Food & Wine magazine, which plans the top food festivals in the world, will bring this festival and the food scene in Toronto the international recognition it deserves. The F&W Classic in Aspen, 33 years old this week, and is widely considered to be the crème de la crème of culinary festivals; they essentially invented the model many other festivals have tried to copy. F&W festivals represent the rare opportunity to meet and talk to celebrity chefs, who come for the weekend and participate in everything the festival has to offer. It's like having a fashion show presented by Vogue Magazine; it doesn't get much better than that!
Was there a particular reason as to which food personalities were chosen to headline the festival?
Working directly with Food & Wine magazine, we have invited some of the top chefs in the world to participate at the inaugural Toronto F&W event. Having [someone like] Gail Simmons was an easy choice, as she's from Toronto. She is the magazine's special projects director and she is featured in Ontario's ad campaign with F&W leading up to the festival.
And what about the chefs you have decided to go with?
We wanted to work with chefs who have restaurants in Toronto; hence inviting Daniel Boulud was top of our list as well. The concept of F&W events is to have the main festival, which we are planning at Evergreen Brickworks, but to also host city-wide events at some of the top restaurants in Toronto. Daniel Boulud will be hosting a brunch with Jason Bangerter; Mark McEwan is hosting a dinner at ByMark with Curtis Stone; and many more will be announced in the coming weeks.
Have you experienced Food & Wine festivals in any of the American destinations?
I have been to the Classic in Aspen, and I'm going again this weekend, as well as the Miami Beach festival that's held every year in February. The model is very different than anything I've ever experienced. There is the Grand Tasting Pavilion, where guests roam, trying glass after glass of wine, cocktails, and countless bites of food from restaurants and brands from all over the world. Then there are the seminars, cooking demos, tastings, and chefs' talks, followed by events happening all over the host cities: brunches, lunches, dinners, late night dessert parties, competitions and exclusive VIP parties.
What do these F&W festivals do that really makes them unique?
The festivals attract the top chefs from around the world, but what makes the setup different is the accessibility to those chefs. The chefs' willingness to share what they are thinking, eating and cooking isn't just a big draw for the general public, but also for other chefs. It's a blending of professionals and super food fans.
The inaugural Toronto Food & Wine Festival takes place September 18-20, 2015 at Evergreen Brick Works. Find more information and festival updates in the coming weeks here or follow the Toronto Food & Wine Festival on Twitter: @TOfoodandwine