If you haven't taken advantage of Canada's vast array of incredible culinary opportunities this summer, now is the time. The month of August is full of interesting food and drink events that highlight the many different ways Canadians celebrate the nation's diverse food scene.
Caribbean culture will be on full display for Torontonians when JerkFest comes to town this week. The three-day festival features traditional jerk-style cooking combined with star-studded R&B performances. In Halifax, Goslings Rum and The Rooftop are doing a tropical-themed dinner of their own, serving a Bermudian three-course dinner with a variety of rum pairings.
Along with food, beer and wine are perhaps among the best of cultural conduits, and the remaining events on our list have both in spades. Festibière in Québec, Burger Drops in Toronto, Rosé Bébé in Calgary, and the Winnipeg Beer Festival all provide great opportunities to taste a variety of craft beer and artisanal wine.
If you're not quite sure if you're a beer person or a wine person, Eagle's Eye Restaurant on top of Kicking Horse Mountain is holding a Beer Versus Wine three-course dinner to determine which liquid libation reigns supreme. While it will be interesting to see which of the two emerges victorious, when you're sipping boozy beverages at 7,700 feet, there really are no losers.
Here are nine interesting culinary events across Canada, happening between Friday, August 9 and Thursday, August 22, 2019.
Grace JerkFest (Toronto, ON) - Friday, August 9 to Sunday, August 11, 2019
Celebrating 18 years of Caribbean food, culture, and music, the 2019 Grace JerkFest is coming back to Centennial Park in Etobicoke. Guests will get a chance to enjoy the unique flavours of traditional jerk-style cooking, while taking in authentic R&B performances throughout the weekend, including performances from platinum-selling artists Jeffrey Osborne and Ginuwine.
General admission tickets range from $15 to $35 and there are many upgradable options that cost between $30 and $130.
Feast on the Field (Edmonton, AB) - Wednesday, August 14, 2019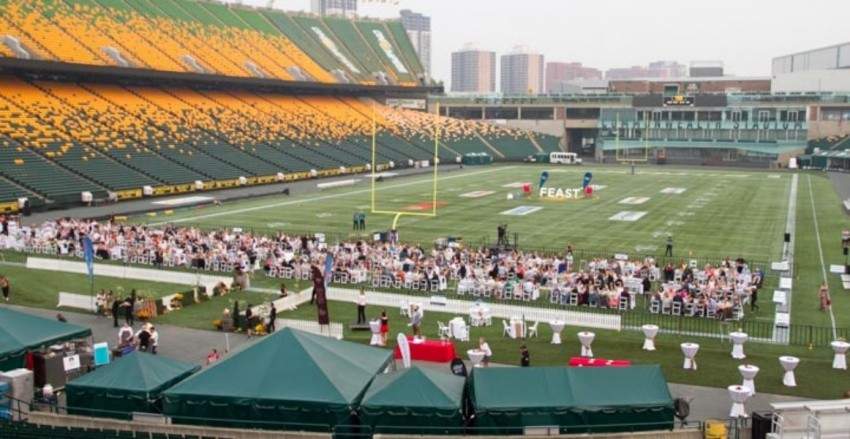 Edmonton's Feast on the Field is a unique opportunity for foodies and football fans to experience a long table dining experience directly on the field at Commonwealth Stadium. Guests will be treated to an all-inclusive Alberta-inspired feast from award-winning chefs, while also giving back to seniors in care through the CapitalCare Foundation.
Festibière de Québec (Québec City, QC) - Thursday, August 15 to Sunday, August 18, 2019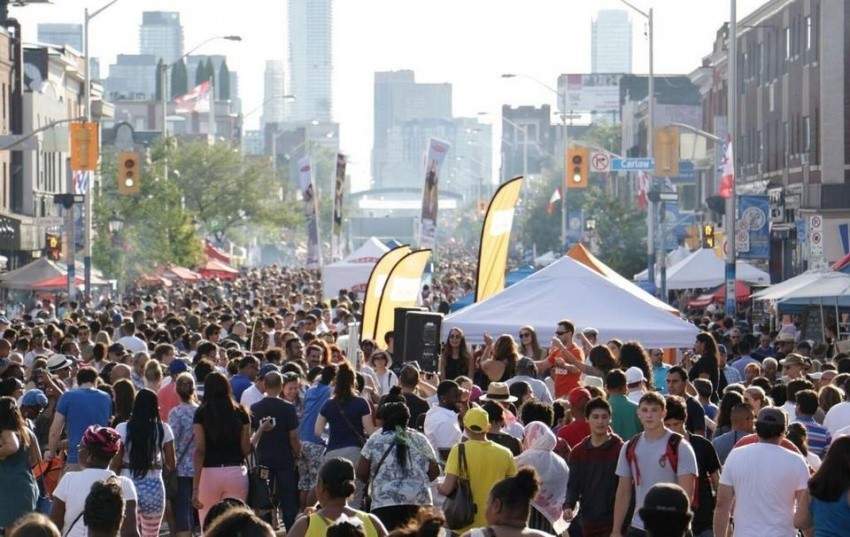 The tenth annual Festibière is coming back to Québec City at the Old Port of Québec. In addition to sampling a full spectrum of some of the province's best brews, cocktails, and ciders, guests will get a chance to enjoy activities like beer-based cooking events, food trucks, live music, talks from brew masters, and more.
Burger Drops Summer (Toronto, ON) - Thursday, August 15, 2019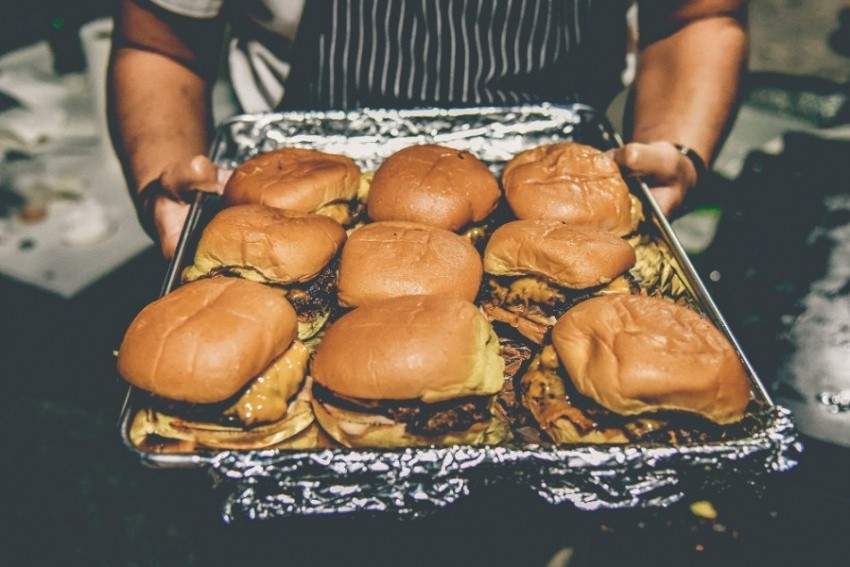 Spaces Queen West will be host to this year's Burger Drops, where guests will get a chance to enjoy an indulgent unlimited burger experience. Multiple variations of the classic comfort food will be available to try, as well as $4 beers from Eastbound Brewing Co.
National Rum Day Dinner (Halifax, N.S.) - Friday, August 16, 2019
Goslings Rum is hosting a three-course rum-paired dinner at Halifax's The Rooftop. Guests will be treated to welcome cocktails and hors d'oeuvres, followed by salt cod fritters with pineapple salsa, curried oxtail with rice and peas, and coconut yam ice cream pie with jerk caramel, all paired with a variety of Goslings' rum. After dinner, guests are invited to an after-party with DJ and dancing.
Tickets are going for $69 and guests are encouraged to dress in Bermudian attire.
Winnipeg Beer Festival (Winnipeg, MB) - Saturday, August 17, 2019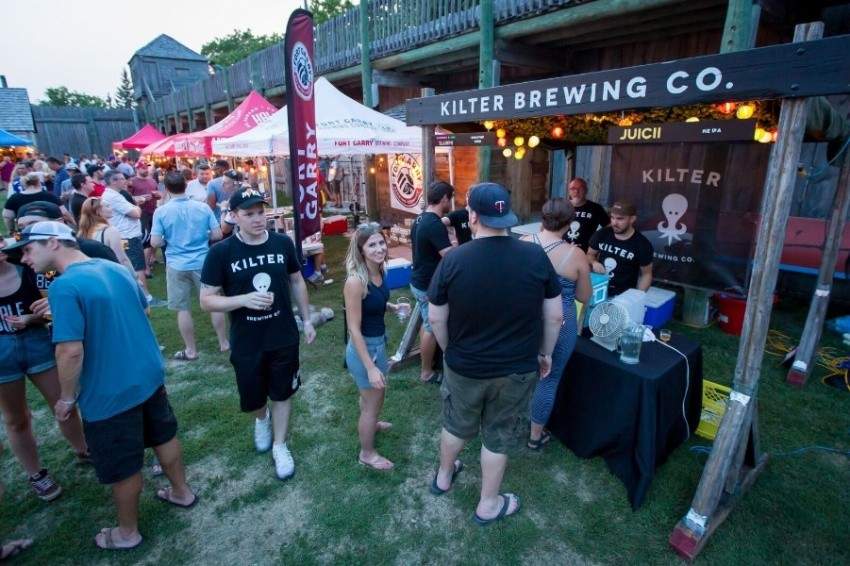 Winnipeg's premiere beer festival is coming back to Fort Gibraltar, featuring local brews from more than 15 different breweries. General admission to Winnipeg Beer Festival includes samples from the breweries, one free poutine, live music, and a selection of voyageur games and activities.
Beer vs Wine Dinner (Golden, B.C.) - Saturday, August 17, 2019
Kicking Horse Mountain Resort's award-winning Eagle's Eye Restaurant is putting on a three-course dinner featuring shrimp vol au vent, elk tenderloin, strawberry and pistachio parfait, and a pairing competition of beer and wine served throughout the evening. Eagle's Eye is known for its majestic surroundings, so this culinary experience will surely be one to remember.
Tickets cost $128.57 and can be purchased online or by phone.
Hip Hop Trivia Night (Vancouver, B.C.) - Tuesday, August 20, 2019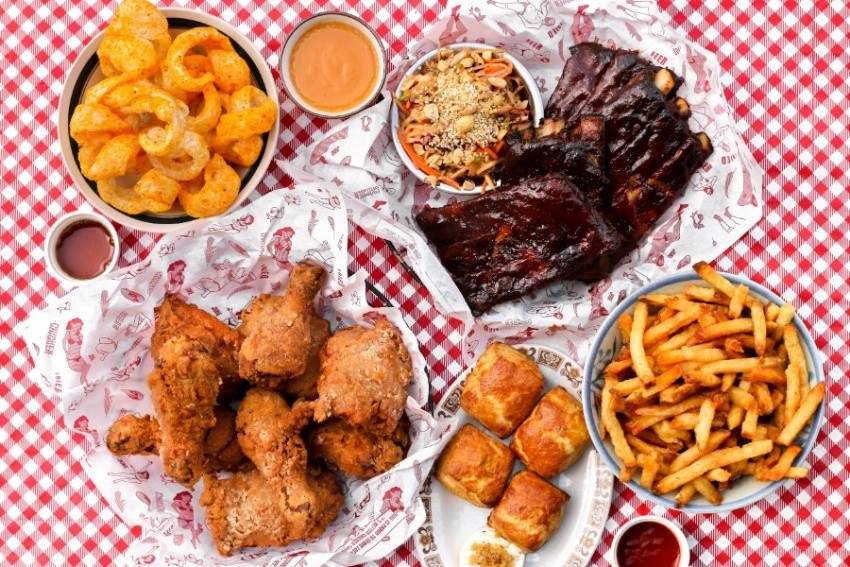 Juke Fried Chicken's Chinatown location is hosting a hip hop-themed trivia night on the third Tuesday of every month. Teams of up to six face-off in a fun-filled, five-round competition to determine who knows their hip hop best, all while enjoying fantastic food and drink specials throughout the night.
Sign up as an individual or as a team by email.
Rosé Bébé (Calgary, AB) - Thursday, August 22, 2019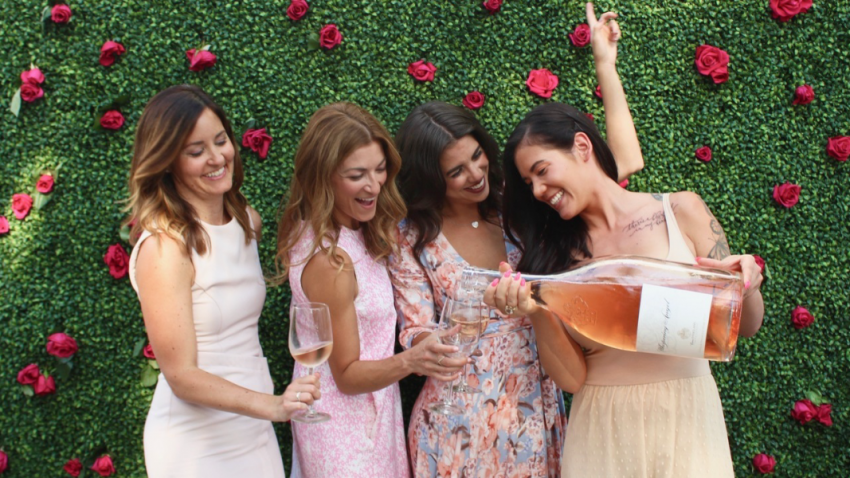 The third Rosé Bébé is poised to be bigger and boozier than ever. Calgary's Royale will be offering unlimited summer sips and snacks all night long. After the success of last year's Royale's Rosé Bébé, the patio will undoubtedly be packed with people enjoying live music, canapes, and of course, a lot of rosé.
Tickets are going for $75 per person and can be purchased by emailing Brittany@Teatro.Ca.