After closing its doors along with the rest of Calgary's restaurant community at the onset of COVID-19, multiple award-winning eatery, Pigeonhole announced this week that it will resume operations on Thursday, September 17.
And while the popular 17th Ave eatery has a reputation as one of the city's most prestigious dining destinations, the newly reimagined concept aims to deliver an experience that is a little more approachable and laid back.
"When we were forced to close during quarantine and in the last few months, we've had the opportunity to think about Pigeonhole as a restaurant and as a brand and where it fits in in 2020 and beyond," Pigeonhole director of operations Joseph Dort explains.
Conceived through the joint efforts of executive chef Blair Clemis and chef de cuisine Rebecca McLeod, Pigeonhole's newly-designed menu will offer a range of casual eats that span from brioche croque madames and wagyu burgers to chicken schnitzels and steak frites.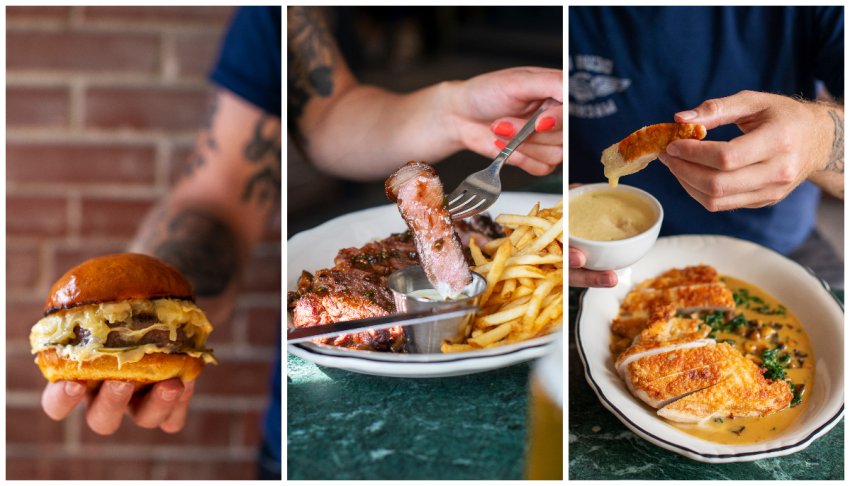 "We've rebranded but we've retained the name and the things about the restaurant that are important to us," Dort continues. "We wanted to strip it back a little bit and give it a fresh coat of paint, both figuratively and literally, and turn it more into a democratic space for people to eat and drink that would be different from the experience at Model Milk."
Upon reopening, guests can also expect a highly expanded beverage program with a greater focus on beer and crafted cocktails. Pigeonhole's wine program--which in years past featured exclusively organic, biodynamic wines--has also received an overhaul and will now offer a more extensive and diverse selection.
"It's going to be a little darker, a little grittier, definitely a little bit louder, and certainly boozier," adds Dort.
Pigeonhole will be open Thursday to Sunday from 11 a.m. to 11 p.m. Reservations can be made via OpenTable.