For the past few weeks, Toronto-based urban entertainment and exhibition venue The Fifth has been teasing an interesting new project that it describes as "the world's first immersive multi-sensory art-restaurant-bar experience".
Similar to its award-winning collaborative project at Rendezviews, the new jungle-themed Selva concept features an array of artwork from internationally-acclaimed duo Clandestinos Art, and today, the eatery announced that celebrated Toronto-based chef Nuit Regular will lead its culinary program.
"We needed to find a true collaborator for this very special project—a visionary that really understood the immersive experience we're trying to create through visual art and dining," says Selva and The Fifth owner Oliver Geddes. "There was a one-of-a-kind opportunity to showcase food as art, and we were thrilled when chef Nuit and her team embraced that direction and made it their own. From the beginning she understood this idea of having an environment that feels as though you've been transported to another world, one where all of your senses are awoken. The love and creativity she's put into this menu is remarkable."
Chef Regular has designed a menu for Selva that features a selection of ceviches along with dishes such as grilled whole fish, wagyu beef skewers with tropical fruit salsa, taco platters, and banana fritters with warm coconut sauce.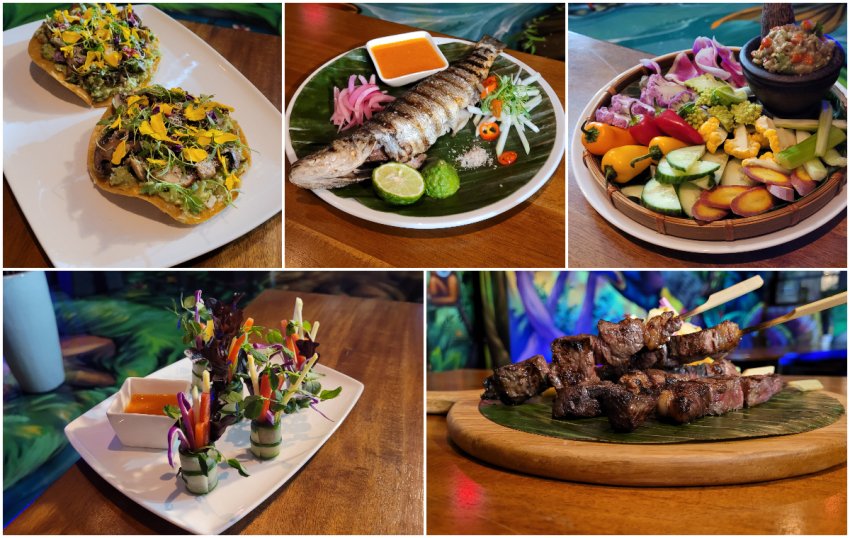 "Growing up in northern Thailand, I was also surrounded by jungles and nature, so I wanted to find a connection between the cuisines of South American and Thai cuisine—whether it's a similarity in the ingredients or cooking techniques," chef Regular explains. "I wanted the menu to bring the two cultures together and connect people through food and art. Most of the dishes are small plates that are meant to be shared with the whole table. That's part of the experience that I want our guests to have—the joy and sense of community and connecting with one another while sharing a meal together."
Selva is located in the lower level of The Fifth building on Richmond Street West, and will be open Wednesday through Saturday from 5 p.m. (Sunday hours TBD). Reservations for the first week of public service will be available online October 24.