A unique Filipino-inspired kitchen takeover is coming to Calgary's A1 Bodega and Café next week that will give Calgarians the opportunity to experience a variety of iconic Filipino cuisine by way of an exclusive two-and-a-half week pop-up featuring two of A1's talented young chefs.
Taking place at the Victoria Park restaurant from November 17 to December 5, Kafé Kusina will showcase an assortment of a la carte offerings inspired by the combined culinary cultures of chefs Kelsey Claro and Manny Amoranto.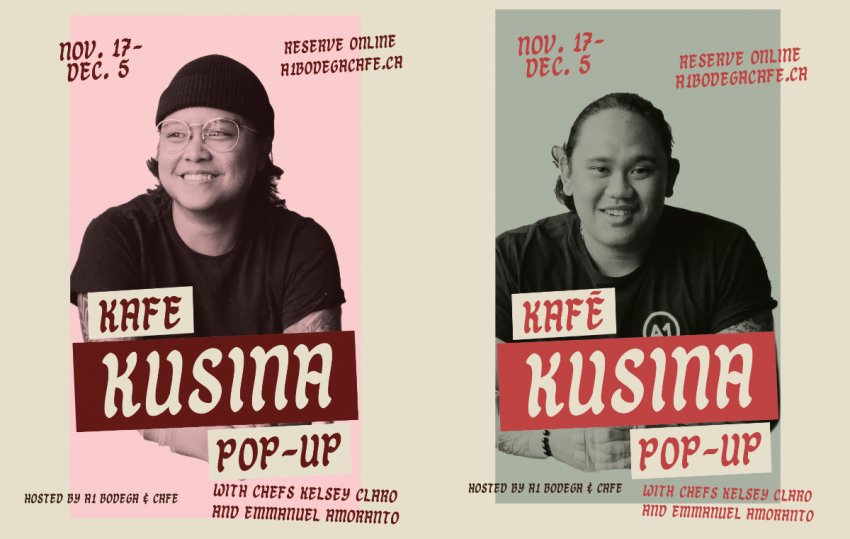 "We want people to feel like they're going to a family member's house for dinner," explains Amoranto. "Kafé Kusina will embody that feeling of acceptance; a space where everyone is welcome to kick back and relax over a meal with friends and family."
The Kafé Kusina menu will feature the two chefs' takes on classic Filipino dishes such as crackling pork belly lechon, chicharron, and Adobong Mani, along with a selection of spirit-forward cocktails that have been designed to pair with the flavours and textures of Claro and Amoranto's menu.
"Our biggest inspiration for this pop-up is representation of our culture in Calgary's culinary scene," says Claro. "There's a huge population of Filipinos in this city, and we want to create a hip, fun spot for people to connect over incredible food."
Reservations for Kafé Kusina can be made through the A1 Bodega and Café website.