The summer of 2019 has been one of the most trying and difficult times Calgary's restaurant industry has seen in a long time. The ongoing challenge of rising rental rates, steep property taxes and high employer costs has led some of the city's most beloved locations to close their doors for good.
Perhaps even more problematic, the new landscape within Calgary's culinary scene may be stifling the growth of many of the region's up-and-coming prospects.
Two Calgarians are adding a new dynamic to the city in hopes of changing the tide. Local father and son entrepreneur duo, Herbert and Andrew Obrecht, have recently launched Culinary Coworking: Calgary's first and only coworking space dedicated to offering culinary students, chef entrepreneurs, and food businesses a chance to succeed in Calgary's challenging climate.
Herbert, a professional chef for over 40 years and holder of a Master Chef certificate from the Austrian Faculty of Chefs, and son Andrew, a successful entrepreneur and owner of YYC Cycle and YEG Cycle Spin Studios, have demonstrated a history of altruism and are hoping their new pay-per-use shared kitchen space will afford an opportunity to those who would otherwise be without.
"This is a much-needed resource for culinary creators in Calgary. There's so much talent and vision in this city that is being grounded by a lack of access to the resources and infrastructure needed to grow that passion for food into a successful business," Andrew explains. "We know that access to kitchen space can be a challenge for food entrepreneurs across the country, so our goal is to start expanding this into other cities across Canada to help further drive the cultural and economic impact of Canadian culinary entrepreneurs."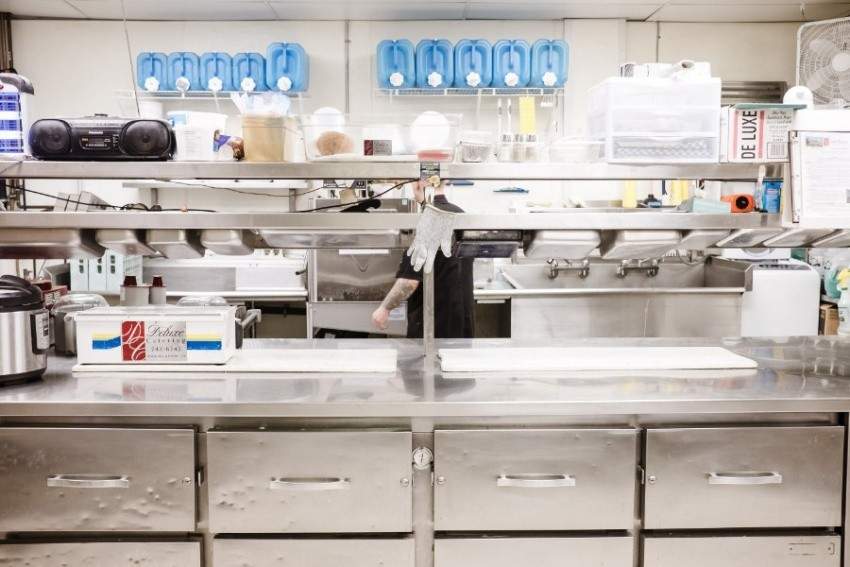 The Obrechts' 1st Street kitchen space features a 3,920 square-foot, chef-designed kitchen equipped with dry and cold storage, food preparation tools, and high volume appliances like barbeques, mixers, and a rotating oven. Culinary Coworking is also offering office space availability, business development support, marketing guidance, and culinary mentorship from chef Herbert.
"This city has so many talented culinary entrepreneurs trying to carve their own path in this exciting industry. But, I know how challenging it can be, so Andrew and I wanted to make sure they had access to the space and support needed to make it happen," says Herbert. "I can share what I've learned to help shape the future of food in this city and Andrew brings his experience in marketing, business development and community-building support to help not only grow these businesses, but the culinary community in Calgary."