Farm-to-table, locally-sourced ingredients, and sustainability have become popular words in the global food scene. While the movement is surely taking the industry in a positive direction, it's hard to argue that some restaurants aren't employing this ethos as a way to enhance marketing strategies.
The Sensory Restaurant and Wit Bar, Canmore's latest culinary addition, is taking the concepts of local and seasonal to the next level. Executive chef Tracy Little (formerly of Milton Lake Lodge) has developed a menu that features the foraging of wild, local ingredients from the surrounding Bow Valley landscape to complement the incredibly scenic surroundings of the Rocky Mountains.
Chef Little, born and raised in Fort McMurray, grew up hunting, fishing and foraging with her father and grandfather. At The Sensory and Wit Bar, she has found a way to bring this passion to life in an elegant, yet fun and playful way. The restaurant features intricate dishes like the rabbit tortellini and elderflower-infused pork tomahawk, while the Wit Bar takes a more light-hearted route with dishes like Release the Quackin (duck empanadas) and Keep it Shrimple (andouille and prawn tarts).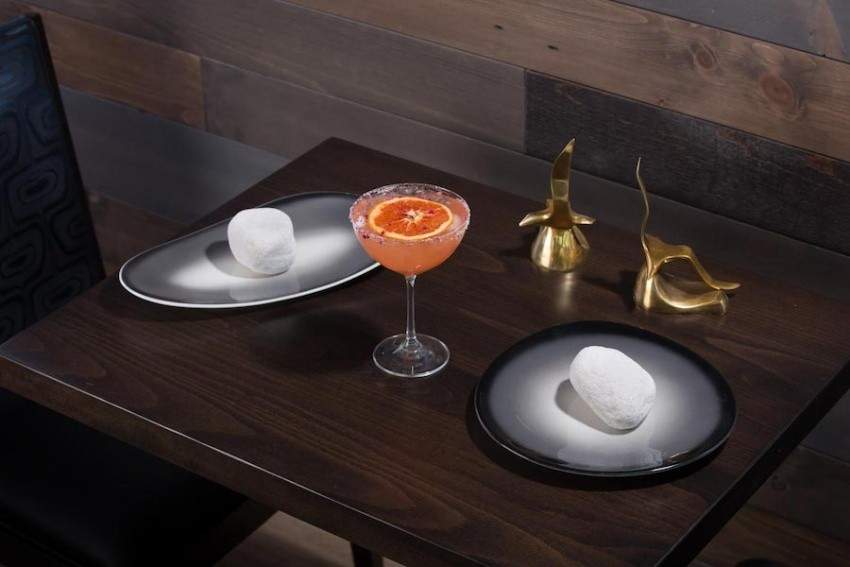 To go along with chef Little's culinary concepts, mixologist Kristin Winbald has formulated an extensive and local-centric cocktail menu that showcases some of the region's favourite breweries and distilleries. The wine list, curated by sommelier Felix LeBel, features more than 75 varieties, including 25 different wines by the glass.
Located in the newly built Shops of Canmore, The Sensory and Wit Bar are separated by a stunning grand spiral staircase that, along with the warm wood accents, soft lighting, and comfortable seating, reflect the tranquil magnificence of the Rocky Mountains. The restaurant is currently offering a rotating seven-course tasting menu inspired by the season's harvest for $85 per person--a great way to enjoy the full sensory experience of the Rockies right in the heart of Canmore.