Prince Rupert native Blake Flann is making his mark in Canmore with his multiple food- and beverage-related business endeavours under BLAKE Canmore. Since moving to the resort town 17 years ago, he's worked pretty much everywhere: Stewart Creek golf course, Sage, Rustica, The Trough, Zona's, Rocky Mountain Bagel Co., and more. Between his acclaimed fine dining food truck, PD3 by Blake (rated by John Gilchrist as one of Calgary and area's best new restaurants 2015), and his flagship restaurant that is slated to open in fall 2016, he's helping to put Canmore on the map as a culinary destination.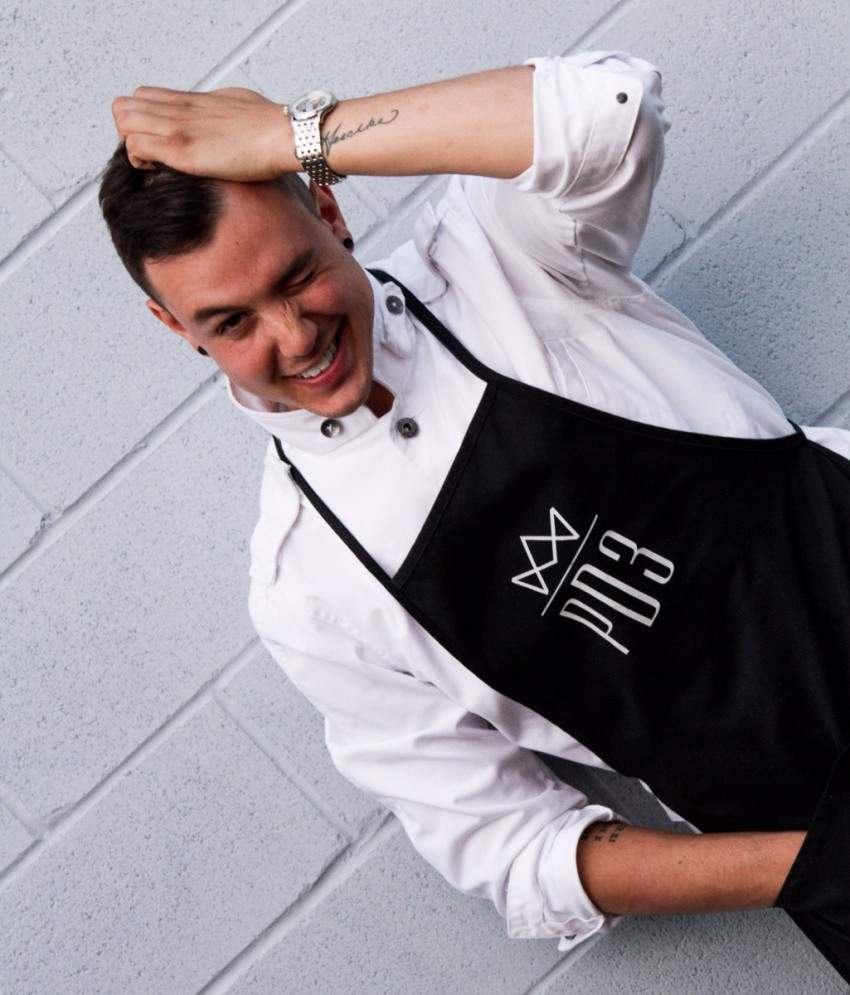 What's the story behind the bus?
I had just come home from travelling in Asia and the night I got back, my dad brought it up. I thought that maybe I would go back to Sage. He asked if I want to do something else and brought up food trucks, how they were crazy and trending. Honestly, I had always thought they were cool, but didn't think it would be enough and worried about getting bored. Then my dad asked, "What if you could be inside the food truck?"
At this point we were drinking quite a lot and frankly I thought he was a bit nuts. Next thing you know, he was telling me that he had put a down payment on a double decker bus. We ended up driving it from Invermere to Canmore, which took seven hours because it only went 50 clicks an hour.
What are some of the downsides of cooking out of a bus rather than an actual kitchen?
It's 10 times harder to operate out of a bus: logistics, planning, forethought. People often ask me, "Why reservations?"
In a normal restaurant, you have an entire kitchen, walk-in fridge and such at your disposal. You can handle getting slammed. On a bus, you can't do that. You need to be super prepared. Timing is everything. If you forget something and someone is paying 100 bucks a head, you can't disappoint them. The biggest challenge is never forgetting. That is hardest because you have to be able to know how to problem solve or jump back in the van to go to the commissary kitchen to get what you need. It's a lot of work.
We are actually changing the concept of bus next year. It won't be fine dining and there will be no reservations. Instead, it will be my take on finer food or refined casual. It's hard to find staff and it's just not manageable to do a five-course prix fixe with everything else.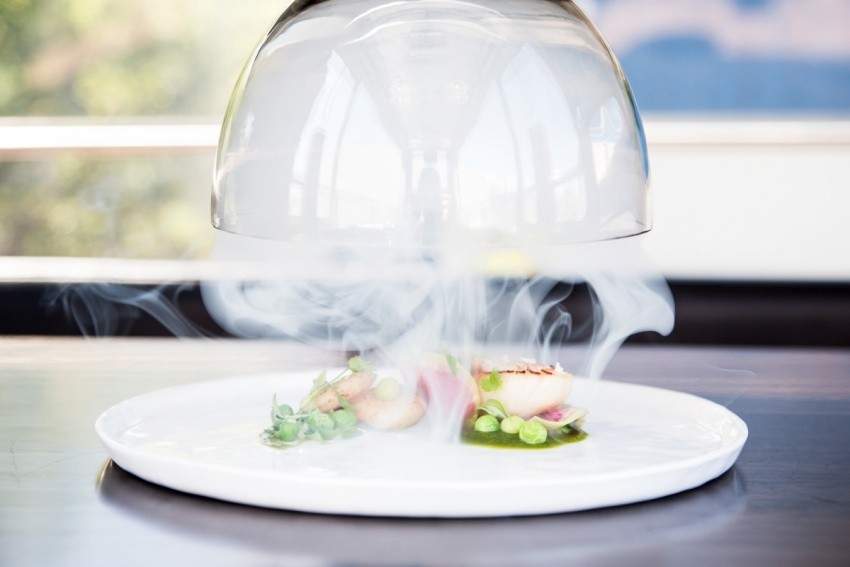 How does the Provisions store tie into your business?
The startup of the store was because we needed a commissary kitchen for the bus. We had extra square footage but it was too small for a restaurant. So I thought, why don't we just do a specialty food store?
What's the plan for new store location?
Canmore is small and competitive. The new Asian store opened and it took that market away. Mountain Mercato started carrying all of the same cocktail and molecular stuff we do. So, we've revisited the store and are going to do a bit of a new concept; more stuff from my own brand. There will be sauces and condiments that have been popular with the truck, like our umami ketchup and Saigon slaw dressing.
I hear there's also going to be a restaurant at your new location.
We bought an old auto body shop on Bow Valley Trail, near the Grand Rockies Resort. It's funny that it used to be a car garage; everything is vehicle-based for us. We've gutted it, are refacing it, and turning something old into something new, which we did with the bus. It will be about 200 seats. There will also be a bar with a chef loft above, which will essentially be a private dining room. The garage doors are all glass so they can open in the summer. There's going to be a 100-seat patio, fire pit, and we are hoping to do an ice bar in the winter.
With the concept, I really, really want it to be fun. A lot of people think I'm pretentious. People think I'm just fine dining. Actually, a lot of people don't think I'm associated with the food truck food at all. They think I just do the prix-fixe menu upstairs. Rumours are that the new restaurant will be hoity toity. That is totally not the case. It will be no reservations, but a sharing, eat-together atmosphere; no apps, mains, desserts. Everything is meant to be mixed and matched: buckets of peel and eat shrimp, oysters, quite a bit of seafood, inspiration taken from everywhere, international fusion like what I do with the truck.
Do you find it hard to source ingredients in a town like Canmore that is relatively geographically removed from the city and the major national park?
I really don't, with technology and how fast things come in. I also work with great people. I only serve Ocean Wise seafood. People have a misconception about seafood, especially that you can't get it fresh in the mountains. Ninety-five per cent of fish has to have been frozen to be eaten safely; it's flash frozen at sea and comes here. So it really isn't that difficult to source.
Canmore is a pretty outdoorsy town, what activities do you enjoy on your days off when you do get one?
I love to snowboard. [It's been] two years in a row now that I haven't had a ski pass. I promised myself I will get one this year. I work basically seven days a week so sometimes, it is hard to find motivation to actually get out and do things on your days off. My staff and I also go out on Wednesdays (when we are closed) for food and drinks. It's nice to be served when that's what you do for others the remainder of the week.