Enoteca Sociale is set to relaunch today in Toronto's vibrant Little Portugal neighbourhood after closing its doors in early January for renovations to both the restaurant's interior and its menu offerings.
The updated Enoteca Sociale will now feature an open kitchen concept, complete with a four-seat chef's bar, where guests will be treated to a Roman tasting menu experience designed by chef di cucina Kyle Ridinella.
Born in Milan and trained in Trieste, Ridinella boasts thorough knowledge of Italian cuisine, and hopes to offer guests one of the most authentic Roman food experiences in the city.
"The new chef's bar will be the highlight of the space for me, where my kitchen team and I will be showcasing our most-loved dishes through a Roman tasting menu, and pairing them with some of our favourite wines," says Rindinella. "With the relaunch, we will be taking a more in-depth focus on Roman classics and flavours while working closely with local farmers and suppliers to highlight Southern Ontario's offerings."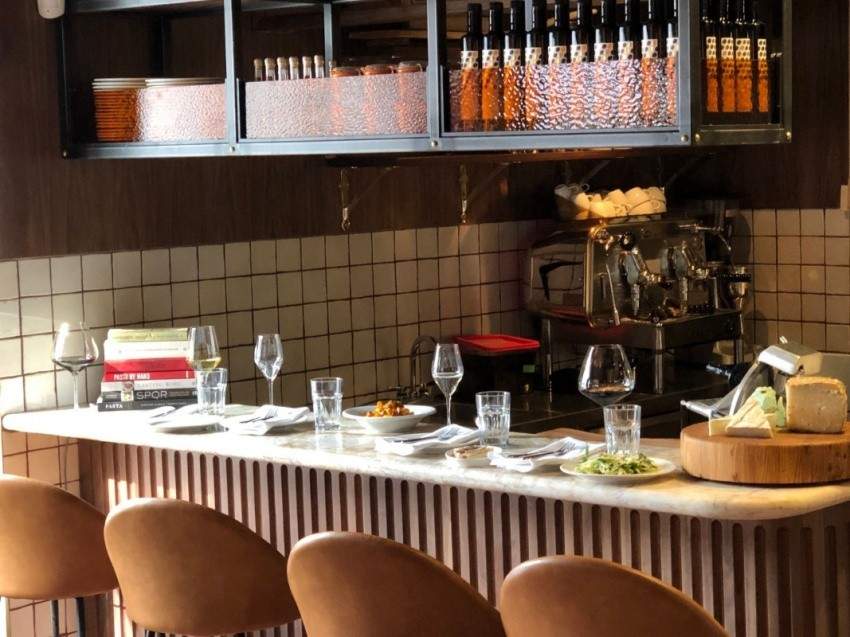 Enoteca Sociale's revamped Roman-inspired interior design was brought to life by design agency FutureStudio, whose goal was to convey a sense of warmth and rustic charm through the use of classic Italian architectural techniques.
"From a design perspective, Enoteca Sociale has always taken major inspiration from Rome," says owner, Max Rimaldi. "Without being too literal with design, we want guests to feel like they just discovered a cozy restaurant tucked away in Piazza Navona or Campo de' Fiori."
Enoteca Sociale is open daily 5-11 p.m.