This week, Ikea Canada debuted a brand new cookbook in collaboration with 10 notable chefs from across North America that features 50 recipes dedicated to helping Canadians minimize food waste at home.
Contributing chefs include the likes of Adrian Forte (YAWD, Toronto), Andrea Carlson (Butchie's, Whitby), Christa Bruneau-Guenther (Feast Cafe Bistro, Winnipeg) and Craig Wong (Patois, Toronto) who have each contributed five recipes to the Ikea ScrapsBook. Recipes range from starters and entrees to desserts and drinks, each developed with sustainable cooking practices in mind.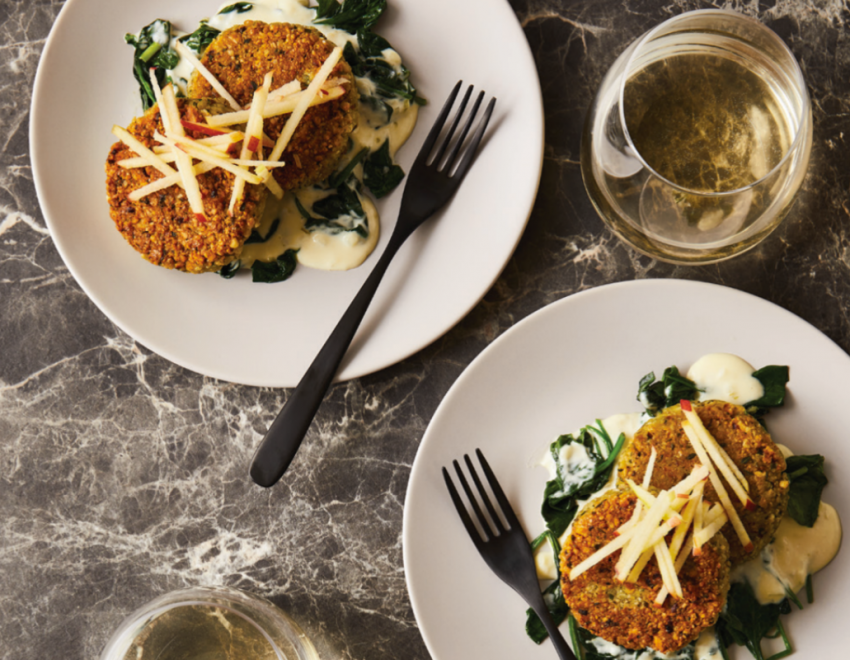 Chef Christa Bruneau-Guenther's bottom-of-the-bag chip and cheese fritters.
"In Canada, research tells us that almost two thirds of food scraps that end up as kitchen waste could have been eaten," said Johanna Andren, Head of Marketing, IKEA Canada. "Seeing how much waste is created in one of the most important rooms in the home, we set out to inspire Canadians by giving food scraps another look and offering new, creative ways to reduce food waste at home."
Additionally, Ikea has also announced that every Sunday from April 11 to May 2, one of the participating chefs will host a recipe demonstration featuring one of their dishes on Instagram Live.
The Ikea ScrapsBook cookbook is free to download online and can also be acquired through Apple Books and Google Play Books.