A new concept from celebrated Canadian restaurateur and Top Chef Canada resident judge Janet Zuccarini made its debut in Los Angeles last week, offering diners an innovative and exciting approach to plant-forward cuisine through the incorporation of cannabis.
Situated within the historic and recently restored Green Street Building alongside several other cannabis industry-related businesses, Gusto Green strives to be a forward-thinking restaurant destination that utilizes sustainable and locally-sourced ingredients to embrace the future of food.
Although Gusto Green does not use any parts of the cannabis plant with THC, through the restaurant's partnership with Ziese Farms—the only federally approved purveyor of hemp leaf for food—acclaimed chef Michael Magliano has been able to create a variety of unique dishes using the nutrient-dense plant, including a signature amuse-bouche of crispy, chickpea-battered whole hemp leaf.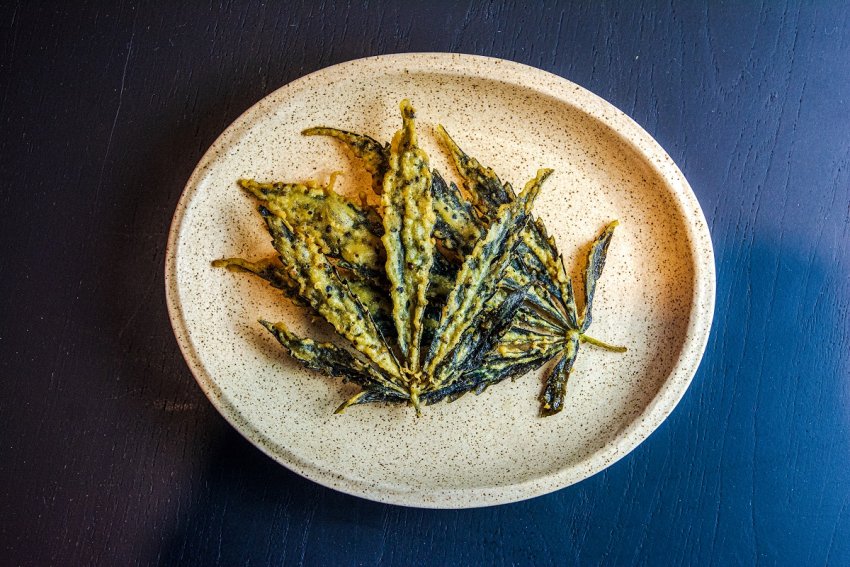 "We are modernizing what it means to eat and live healthfully," says Magliano. "We believe you can eat well, even indulgently, and still feel great about what you're enjoying. By working with leading purveyors, using only the highest quality ingredients, and never sacrificing on flavor, texture, or presentation, we're able to offer our guests access to healthy, delicious, satisfying food at every visit."
While Magliano's culinary program at Gusto Green is decidedly planet-forward, many of the menu offerings are also complimented by what the restaurant describes as "thoughtfully and humanely procured fish, poultry, and meats." Guests can also enjoy a versatile assortment of biodynamic and natural wines, modern cocktails, zero-proof cocktails, housemade kombucha, and more.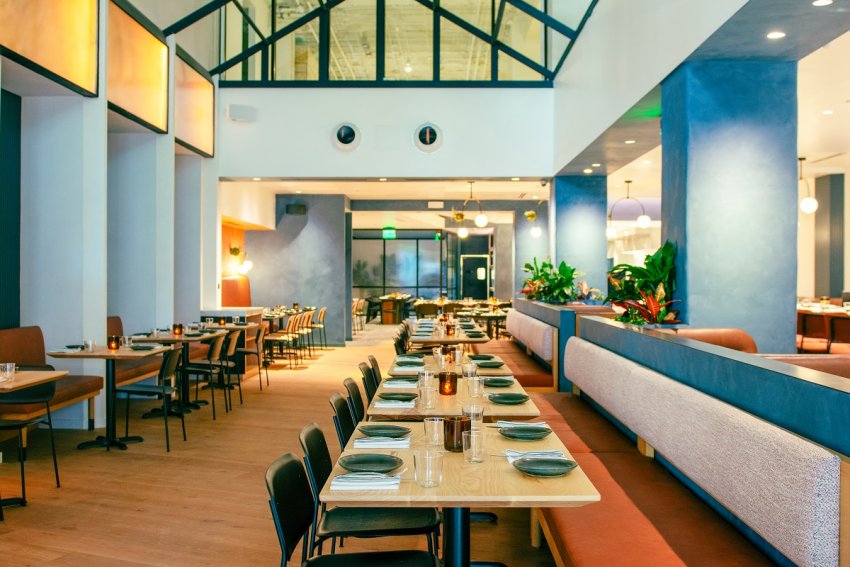 In terms of interior amenities, the 6,000-square-foot eatery boasts a vibrant, high-ceilinged main dining room, a 13-seat marble-topped bar with a 400-bottle wine fridge backdrop, a private dining room space, a lounge with communal tables, and a 10-seat chef's table, as well as a rooftop patio space in collaboration with Green Street Agency slated to open later this year.
More information about Gusto Green can be found online.