After years of planning and anticipation, Gusto 54 Restaurant Group finally opened the doors to its newest concept this week in Toronto's East End neighbourhood.
Gusto 501, a conceptual fusion born from the innovation of Gusto 101 and the soulful Italian hospitality of Trattoria Nervosa, will provide guests with a diverse array of offerings and state-of-the-art architectural design.
The Gusto 501 menus were created by Gusto 54 CEO and owner Janet Zuccarini, executive chef Elio Zannoni, and soon-to-open Gusto Green chef Michael Magliano to offer a new take on traditional Italian cuisine and to reflect the five-storey building's open-air concept from award-winning architecture firm Partisans.
"Our team built this restaurant entirely from the ground up--purchased the property, brought on a team of world-class architects, and did everything it took to build a restaurant that is beyond my wildest dreams," Zuccarini explains. "We wanted to strike a balance between being both a neighbourhood spot and a culinary destination."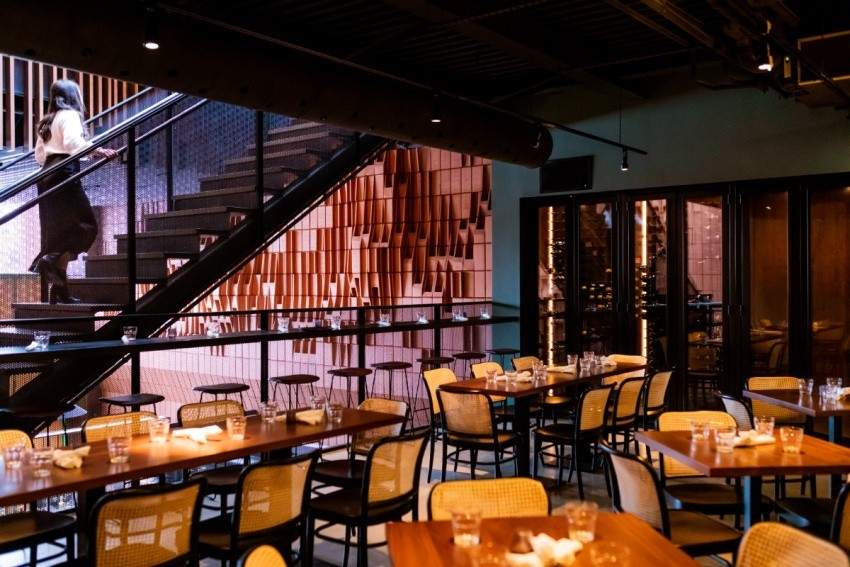 On the ground level dining room as well as the mezzanine's semi-private Amari lounge, guests can choose from the trattoria menu, which pays homage to the traditional and familial style of dining with simplistic but plentiful classic Italian fare.
The cocktail bar and the Attico will feature a curated selection of wine, craft cocktails, and shared plates and snacks. Also within the Attico is the chef's table, which provides guests with a front row view of the kitchen and will play host to future guest chef dinners featuring renowned international and local chefs.
Gusto 501 is open from 8 a.m. until late, from Monday to Friday; and from 10:30 a.m. until late on Saturday and Sunday. The restaurant will open for brunch at 10:30 a.m. on weekends and holidays. During the day, Gusto 501 will also offer a neighbourhood cafe with house-made Italian pastries ranging from flakey cornetti to maple vanilla zeppole.