After five successful years and nearly one million pieces of chicken sold to hundreds of thousands of patrons, Vancouver's Juke Fried Chicken announced this week that it will be marking the remarkable milestone with a series of giveaways.
Juke expects to hit the one million mark sometime between Monday, April 19 and Wednesday, April 21. Upon reaching that number, the lucky guest who orders the millionth crispy fried chicken (drum or thigh) for in-store pickup will win themselves one Juke Box (two pieces of chicken, ¼ rack of pork ribs, and one side) per week for an entire year along with a selection of bottled sauces for a total value of $1,000.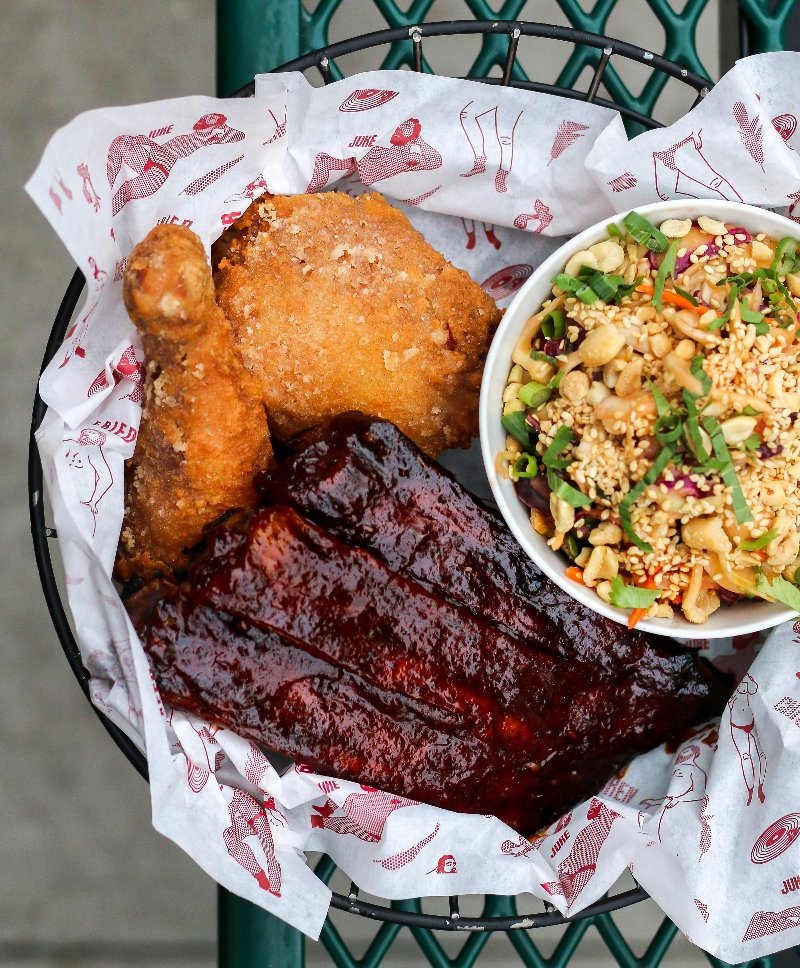 In addition to the grand prize giveaway, Juke has also announced that guests who pick up their order during the aforementioned time frame will also receive a one in 20 chance to win a variety of individual prizes, including "Big Boy cookies," bottled hot sauces, and more.
"One million pieces of chicken is a major milestone for our whole Juke family and this is our way of saying 'thanks a million' to our loyal fans," says Juke co-owner Justin Tisdall. "We genuinely appreciate all of their support, encouragement and love, especially over the past year."
Juke Fried Chicken is open daily from 11 a.m. to 10 p.m. for takeout, delivery, and patio dining.