A duo of Vancouver-based pickle purveyors are on a mission to prove the praiseworthiness of their favourite childhood snack, and the West Coast is eating it up--literally.
The idea for Kaylin and Hobbs Pickles originated when Chris Hobson and Scott Kaylin--who grew up in Toronto and New York, respectively--met in Vancouver and bonded over their shared love and nostalgia for New York pickles. The duo discussed how they couldn't find a good pickle on the West Coast, and eventually decided to solve the problem by offering it themselves.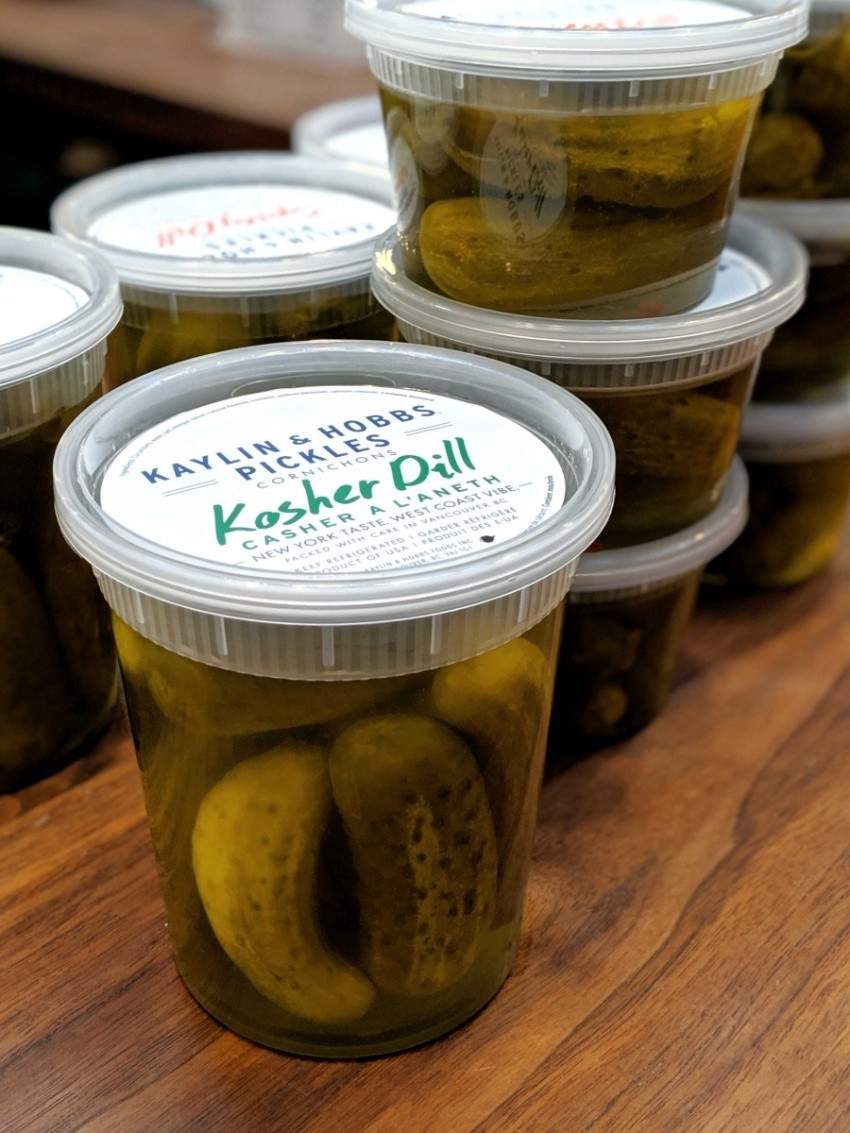 Kaylin and Hobbs offers an expansive range of sweet, sour, and spicy pickles. From jalapeno to horseradish, to honey mustard, there's a pickle flavour for everyone, and all of their pickles are gluten-free, vegan, and kosher.
"Scott loves the horseradish but says he eats more of the mustard. He likes to wrap a piece of cheese around them," Kaylin and Hobbs co-founder Hobson said. "I'm a full sour addict (the fermented pickles), the ones you get in New York with a pastrami sandwich. I also put honey mustard pickles on everything, they're super addictive."
After a sensational opening year at Granville Island Public Market, Hobson and Kaylin launched a second retail outlet in Lonsdale Quay Market on the North Shore in 2018, and are now getting set to showcase their products at the world famous Original Farmers Market at the Grove in West Hollywood.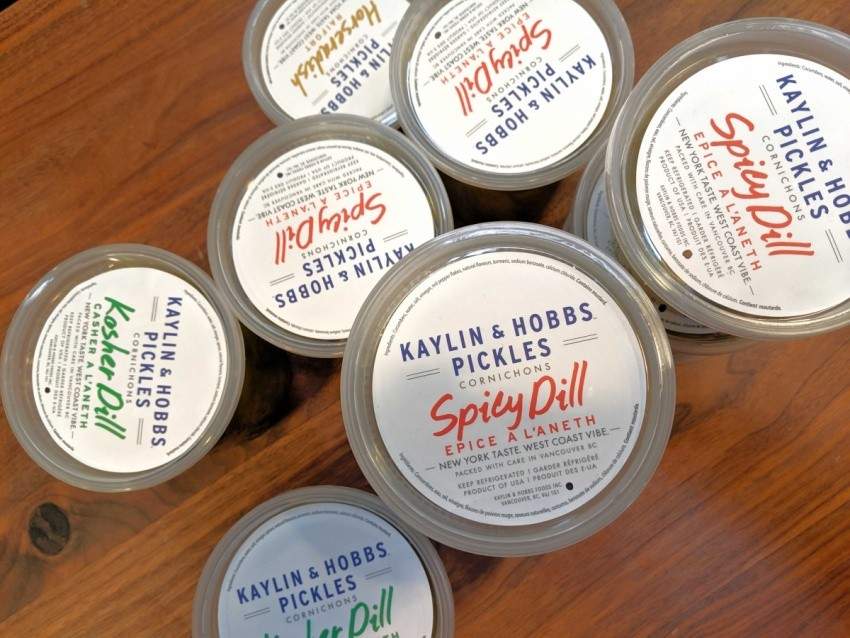 "Pickles are the original salty snack but they eventually got treated like a condiment. We think pickles are a food group in their own right, and they bring people together," Hobson explains. "They also pair well with so many things like beer, charcuterie, meats and cheeses. And let's not forget the brine; many of our customers use our different flavoured brines to cook with, as a marinade or a dressing. We're known for our flavours, and we are on a mission to make pickles cool again."
Kaylin and Hobbs Pickles are currently available at a number of markets, breweries, restaurants and retail locations across B.C. and Alberta.