The man who brought the donair to Toronto will most decidedly not be putting one on the menu at his new 16-seat restaurant opening next month in Wolfville, Nova Scotia. Instead, everything at chef Geoff Hopgood's Juniper Food and Wine will be a nod to Nova Scotia.
Hopgood is a classically trained chef who started his career at the Fairmont Royal York Hotel in Toronto, before heading west to Vancouver, where he worked at C Restaurant, among others. More recently, Hopgood won praise at Toronto's Hoof Café and then at his own restaurant, Hopgood Foodliner, a darling of the city's food scene until he closed it after five successful years.
Seeking a more balanced lifestyle for his family, Hopgood moved home to Nova Scotia in 2017. He found what he was looking for in bucolic Wolfville, home to Acadia University and the agricultural heartland of the province.
Back in Nova Scotia, Hopgood started making his own premium sea salt from the waters of the Annapolis Basin in the Bay of Fundy, and together with his wife Lucy, started Annapolis Salt. The company now sells sea salt to restaurants and retail locations around the Maritimes and Toronto. It was a natural step for Hopgood, who traces much of his culinary inspiration to foraging and harvesting. Earlier in his career, he made a name for himself for foraging wild leeks and mushrooms first in Vancouver, and then back in Toronto for legendary chef and restaurateur Grant van Gameren, who brought Hopgood into the Black Hoof family. As the chef at Hoof Café, Hopgood redefined brunch with inventive dishes like foie gras on French toast, pig tail stew over corn grits, buckwheat pancakes with pulled rabbit and blueberries, and even bone marrow donut holes.
But there will be no brunch at Juniper. Hopgood will serve only lunch and dinner, and his relatively small menu will focus on what's fresh in and around the Annapolis Valley, including what he can find, preserve, and dig up himself: razor clams from the shore near his cottage, elderberries for capers to adorn his steak tartare, kombu pulled from the ocean and dried on his clothesline. The food will be thoughtful and creative, borrowing from his classical technique and varied experience, but also approachable; in other words, there will be no bone marrow donut holes.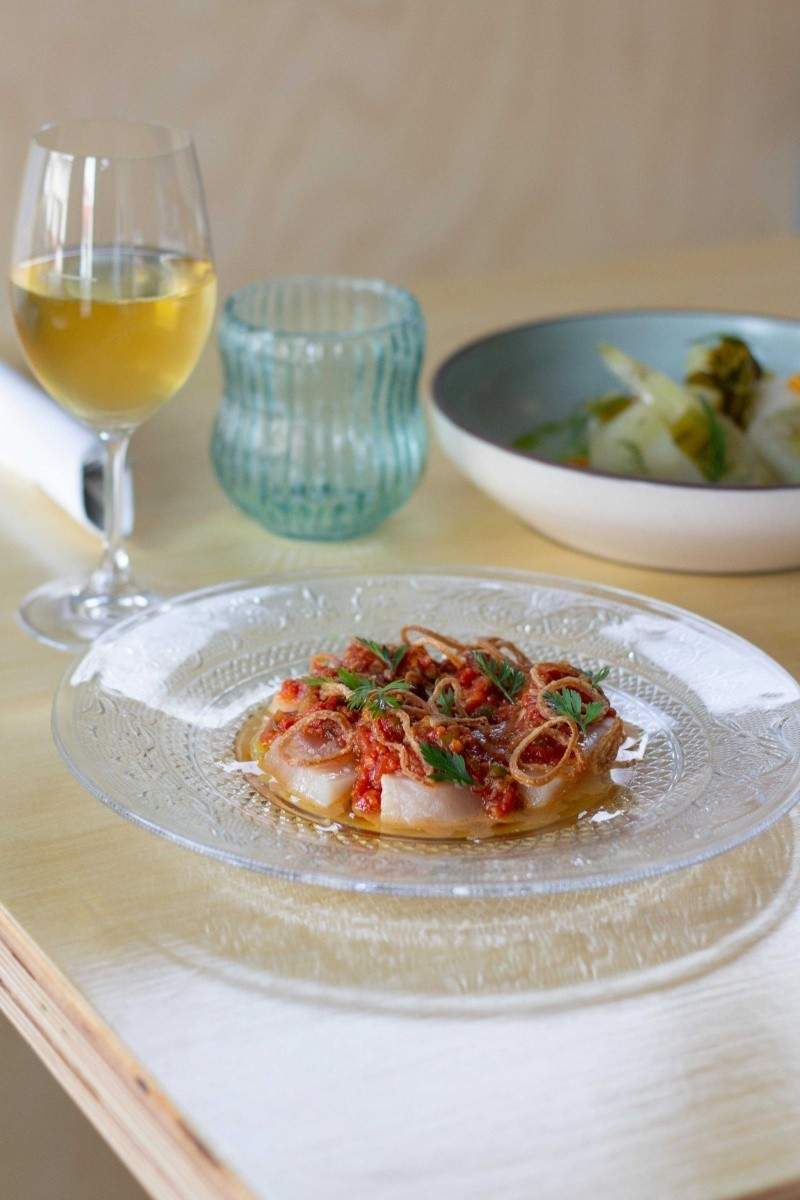 The wine list, curated by fellow Nova Scotian Ben Dalton with whom Hopgood worked in Toronto, will include some of the beautiful white and sparkling wines from the Valley, including from Lightfoot and Wolfville, where Hopgood just finished an executive chef stint to familiarize himself with the local culinary scene.
Now that Hopgood is ready to jump back into the restaurant scene, and he's found "a magical little place…", he's betting that Wolfville will have been just the right move.