If you're familiar with Kelowna's food scene, partaking in a Paisley Notebook pop-up dinner likely ranks near the top of your culinary bucket list.
Over the years, chef Aman Dosanj has established a reputation for showcasing Kelowna's rich and plentiful community of farmers, growers, and producers, while telling her unique and ever-evolving life story through food and fellowship.
And while that story shines brightest on the bounties of the Okanagan, Dosanj is also committed to forging a connection between regional cuisine and the flavours of her Indian heritage.
"I've learned about the world through food and travelled for seven and half months writing about how food connects us," says Dosanj. "I love showcasing the similarities in our food cultures to not only show the similarities, but to hopefully make people intrigued by those differences."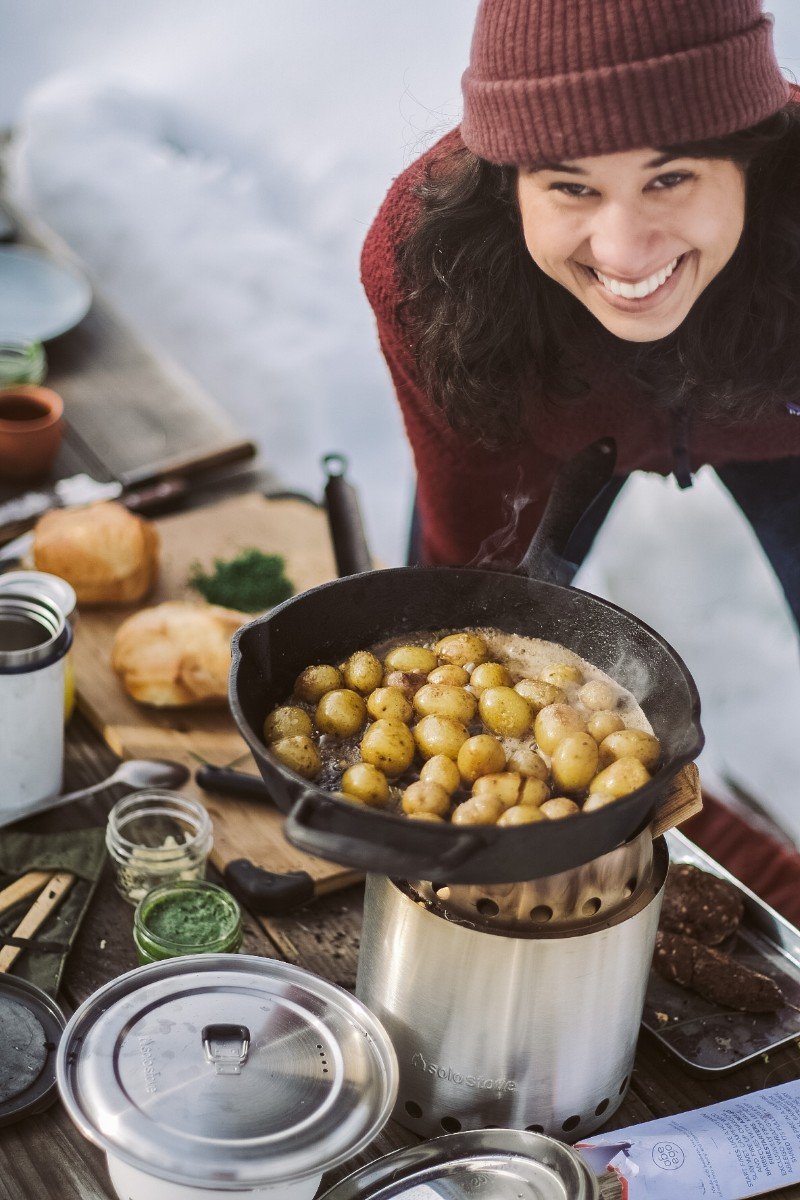 In an effort to make Indian spices less intimidating and more fun, Dosanj has created Edible Adventures--a versatile selection of small-batch, non-GMO spice blends that can be used in harmony with an array of dishes.
Kadhai Spice has been a staple in chef Dosanj's cuisine for years, and can be used to enhance ingredients like sauteed mushrooms, roasted vegetables, and Pacific seafood. Royal Spice features a deep and complex flavour profile that pairs perfectly with grilled or barbecued meats like steak and burgers.
The Malabar Mix is a south Indian blend that features sweet notes from ingredients such as cinnamon, fennel, and star anise. Lastly, the Campfire Daal is a dehydrated spice made with organic B.C. lentils and is gently smoked with pruned vines, designed to amplify outdoor cooking on the go.
In light of current events and in lieu of the cancellation of The Paisley Notebook's fourth annual International Women's Day fundraiser dinner, chef Dosanj has also decided to donate 1 per cent of revenue from each Edible Adventures sale to anti-racism organizations.
Dosanj is currently in the process of updating The Paisley Notebook's shipping options, but for now, online orders for Edible Adventures, as well as tickets to chef Dosanj's upcoming SOURCED pop-up dinner series can be purchased via email.