After taking a week off to let the Golden Globe Awards take centrestage on CTV, MasterChef Canada: Back To Win returned tonight. In addition to showcasing the competition's first pandemic-related challenge, we find out that we'll also be treated to the first team-based challenge of season 7.
While they may not be the most telling in determining the best overall chef, team-based challenges are undoubtedly the most fun to any culinary competition series.
We are now officially down to the top 10, but when the chefs arrive to the MCC kitchen there are only 9 competitors present. April Lee is missing. She's been forced to withdraw from the competition due to an undisclosed injury.
Despite the unanticipated early departure, hopefully the Calgary chef can take some solace in the fact that she did exit the competition on a high note.
The remaining chefs all feign disappointment–OK maybe some of them did feel bad on a personal level for April Lee, but we're in a competition and one less chef means one less obstacle on the road toward the finale, so I have a feeling there was at least some relief.
We know MCC loves its twists, so it's not overly surprising that Alvin announces that another former competitor has returned to take her place.
Barrie, the most recently eliminated chef, is back. Not the traditional route to secure a second second chance, but hopefully he can make the most of it.
Claudio asks Barrie who he thinks is his biggest threat and without hesitation he singles out Andre. We haven't seen much from Andre since the season premiere but he definitely did stand out on that episode so I think it's a fair pick. The other chefs are asked the same question and Jeremy receives the most votes overall.
The judges congratulate Jeremy but say things can change quickly in the MCC kitchen and proceed to reveal this week's challenge to the chefs; it's a team challenge and if history is any indication, even the most talented cook can go home due to a team challenge.
Team Challenge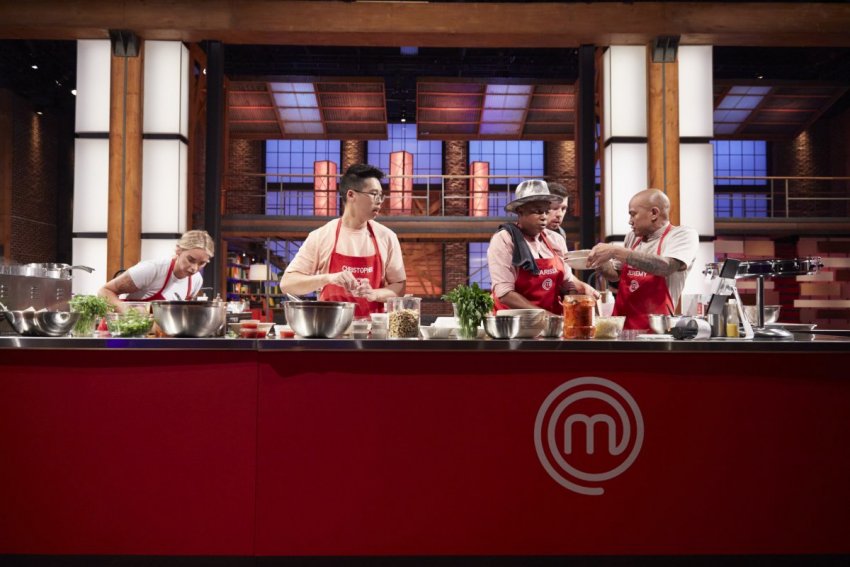 The theme for this week's team challenge is food delivery. Two teams of five will be tasked with creating a virtual restaurant concept that will be tested on the MasterChef Canada delivery app, MCC4U.
Each restaurant needs to offer three entrees: One protein-forward, one vegetable-forward, and one starch-forward. Customers from across the city will rate each offering out of five stars and the highest average rating wins.
The two teams are given one hour to prepare their menus. They don't receive much instruction beyond that, but I assume how well the dishes translate to takeout will play a major factor in the success of each dish.
Since Jeremy received the most votes as the competition's biggest threat, he is chosen as a team captain alongside Mai, who he selected as his toughest competitor.
The two captains begin selecting their team and Jeremy's first pick is Andy, followed by Christopher, Thea, and Marissa. Mai selects Andre as her first choice, followed by Andrew, Jen, and Barrie. Barrie is quite clearly agitated about being the last chef picked and Michael warns the chefs that they may live to regret the decision. I'm slightly surprised that Andrew wasn't chosen first as he currently runs his own restaurant and for the last year has been operating exclusively via takeout.
Jeremy takes to his leadership role like a fish to water and seems to already have a fully composed menu in mind. He's going for a modern Filipino-themed concept.
His protein-forward dish is a chicken karaage bowl with sushi rice and afritada sauce–a traditional Filipino sauce made with roasted red peppers, tomato, and fish sauce. The chicken itself is marinated in soy, mirin, and ginger, then dredged in cornstarch and deep fried.
For his vegetable dish he's going with a charred eggplant with apple and calamansi mignonet, followed by a sweet potato ginataan with sweet potato noodles and coconut curry as his starch dish, which he describes as a play on a traditional Filipino dish that is typically served as a stew with ginger, garlic, and onion aromatics.
Mai also seems to have a preconceived menu in mind; her concept is going to focus on a fusion of Asian and tropical flavours. So far, she seems to be taking a far more collaborative approach than Jeremy.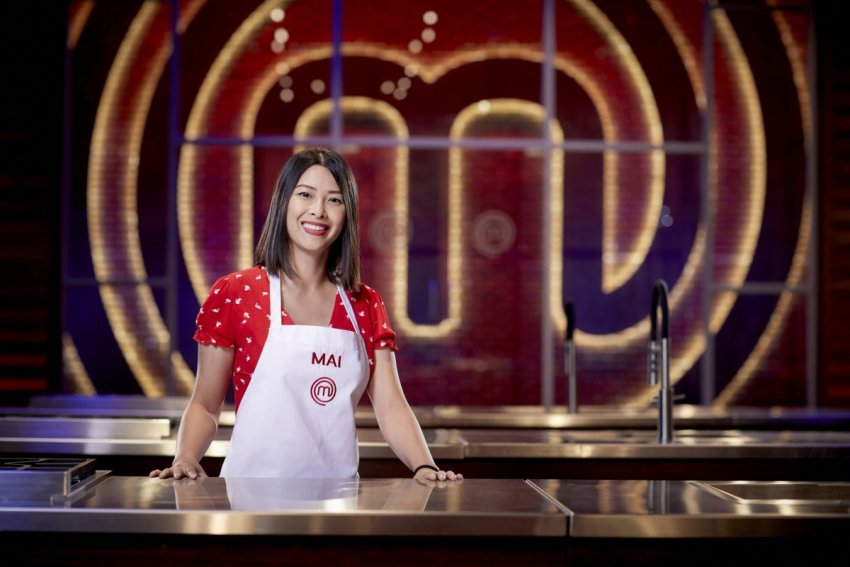 Her protein dish is going to be gochujang jerk-spiced chicken wings with cabbage slaw, which Mai expressly chooses due to its ability to travel. For her vegetable-forward dish, Mai says she wants to do mushroom tacos marinated in honey and soy-based sauce, but once again Barrie does not seem thrilled.
Mai's starch-forward dish is also met with some contention from the team, but they ultimately decide to create a cold soba noodle salad with pineapple and hoisin glazed pork tenderloin.
Although both teams seem to be on the right track, Mai and Barrie obviously do not see eye-to-eye and both Thea and Andy have openly expressed their concern about Team Jeremy's ability to execute his complex concept. The judges also raise some concern regarding whether or not Jeremy's menu will "please the masses".
With five minutes on the clock the judges stop by Andrew's station to check out his pork tenderloin. The pork is severely undercooked and the restaurateur in Claudio comes out for perhaps the first time this season. He seems disappointed, frustrated, and appears to have little confidence that the mistake can be remedied in time, but still manages to offer some assertive assistance to the Halifax chef.
At this point judges also finally elaborate on their expectations for this challenge and how well the food travels will indeed play a big part in who wins, along with creativity, speed, and of course, flavour.
Service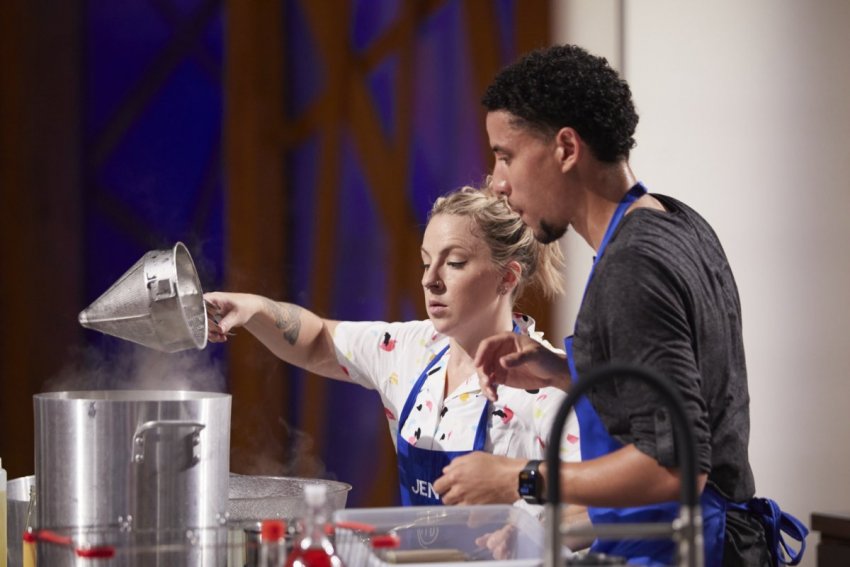 The prep clock strikes zero and the orders start to flood in. These chefs are the best of the best, but chaos sets in quickly and just about everyone becomes flustered.
In other cooking competitions, it's not uncommon to see strong cooks sit back and allow their team captain to sink, but in the MCC kitchen there is a very visceral camaraderie and sportsmanship among the chefs. As such, Andy and Thea take control of communication on Team Jeremy, while Andrew does the same for Team Mai.
The delivery couriers arrive and meals seem to be flying out relatively smoothly despite the initial turbulence.
Andrew is now in full command of Team Mai and the judges praise him accordingly. He seems a bit underwhelmed by Mai's leadership but presses forward nonetheless. Meanwhile, over on Team Jeremy, the supplementary leadership that Thea and Andy provided during the prep period has seemingly dissolved. The two chefs plead with their team captain to organize the troops but Jeremy is nowhere to be found.
We then see Michael, who usually portrays the perfect embodiment of calm and composed, pull Jeremy aside for a stern scolding unlike anything I've seen from the renowned Toronto-based restaurateur. Apparently it was exactly what Jeremy needed because he almost immediately goes back to being the Jeremy we know and love.
Just as both teams begin to really hit their strides, the chefs realize they're starting to run out of food. The two teams take very different approaches to solve the problem; Team Mai decides to start prepping as they go, while Team Jeremy elects to serve smaller portions.
As both Claudio and Marissa point out, this decision could be fatal for team Jeremy and after a brief debate, the Winnipeg chef admits his error and corrects his course.
With five minutes left on the clock, reviews begin to come in. The judges speak to some customers directly through the MCC4U app, but we won't really have a good idea of the outcome until the challenge comes to an end.
Judges' Table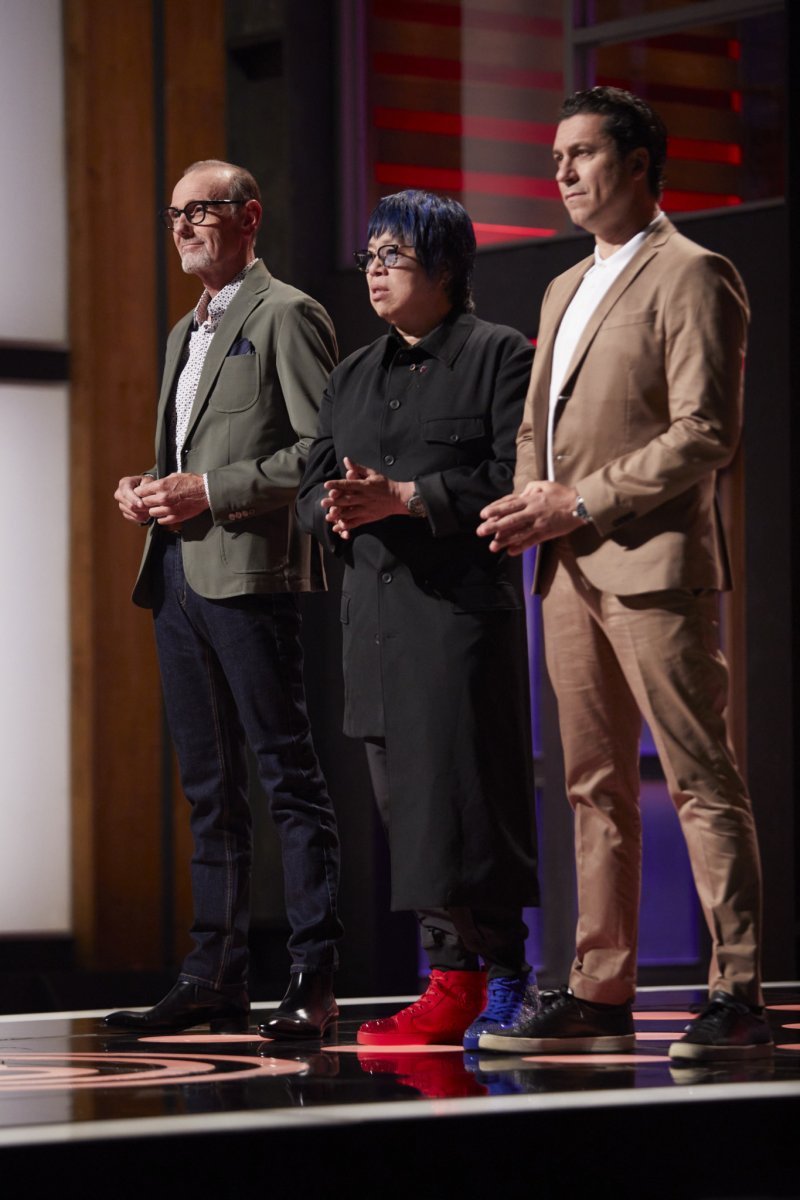 The judges, who have been testing dishes throughout the challenge, are generally impressed by everything they sampled, but a few seemed to fall short in the creativity category while others got knocked for their presentation and flavour.
Of all the dishes, they seemed most impressed by Mai's cold soba noodle salad and Jeremy's sweet potato ginataan and upon revealing the reviews it appears MCC4U customers agreed; both dishes received rave reviews across the board.
Unsurprisingly, Team Jeremy received several complaints regarding portion sizes, while on Team Mai, Barrie's initial reservations about the decision to serve tacos proved to be apropos as the final product was deemed by reviewers to be underwhelming.
In the end, Team Jeremy was crowned the winner with an average rating of 4.1 out of 5, defeating Team Mai who received an average of 3.8. As a result, the members of Team Mai will be forced to compete in an elimination pressure test on next week's episode.
Kitchen Scraps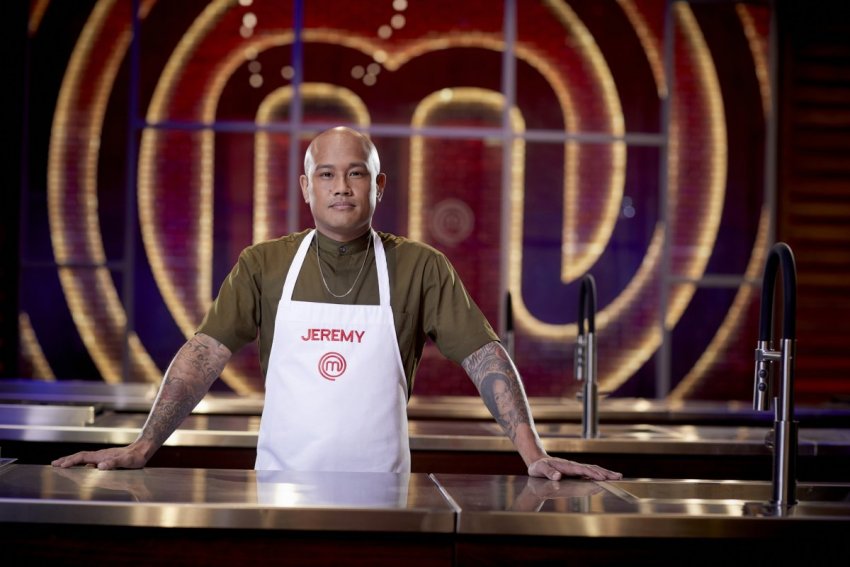 While this episode may have exposed a crack in Jeremy's armour, one extremely positive takeaway was the Winnipeg chef's willingness to receive constructive feedback and adjust accordingly. It also took a lot of guts and integrity to go with a fully Filipino concept despite his team's unfamiliarity with the cuisine.
Barrie also demonstrated a lot of bounce back this episode. His initial demeanour upon returning had me slightly concerned, but after he got into the groove he appeared to shake off his disappointment with last week's loss. Jen also seemed to really hit her stride this episode and her ability to multitask in a high pressure environment definitely played to her advantage.
I think Andrew was far and away the most impressive competitor during this challenge. Thus far, his restaurant experience has proven to be a considerable advantage and although I still believe Mai and Andre are both exceptional chefs, I would not want to go up against Andrew in next week's elimination challenge.
MasterChef Canada: Back To Win airs Sunday nights on CTV.