After establishing themselves among North Vancouver's premier providers of flavourful treats and freshly-baked delicacies, The Modern Pantry husband-and-wife duo Kendall and Matthew Parslow announced the grand opening of their second storefront this week in West Vancouver.
The family-owned bakery's new space, which was designed by Kendall and her father, sits at roughly 1,800 square-feet and offers a warm and leisure mid-century California vibe complete with scenic views of both the adjacent street scene and the Pacific Ocean.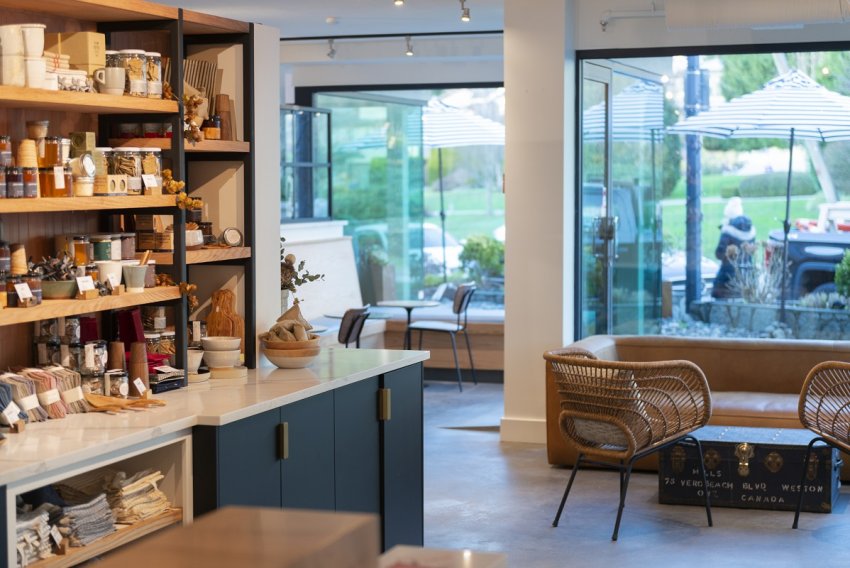 "I'm thrilled to return to my roots in West Vancouver, where I was born and raised," said Kendall. "I have such fond memories of this community—it's where I developed my appreciation for food, and was my home base when I travelled the world to learn about global flavours and techniques. It's exciting to come full circle and open a new storefront for The Modern Pantry in my hometown."
In terms of in-house offerings, guests of the new West Vancouver location can look forward to a wide variety of baked goods—most of which is made using locally-sourced ingredients—including staple items like sticky buns, scones, and quiche, as well as a selection of the bakery's popular Pop Tarts, savoury sandwiches, House of Funk coffee, and more.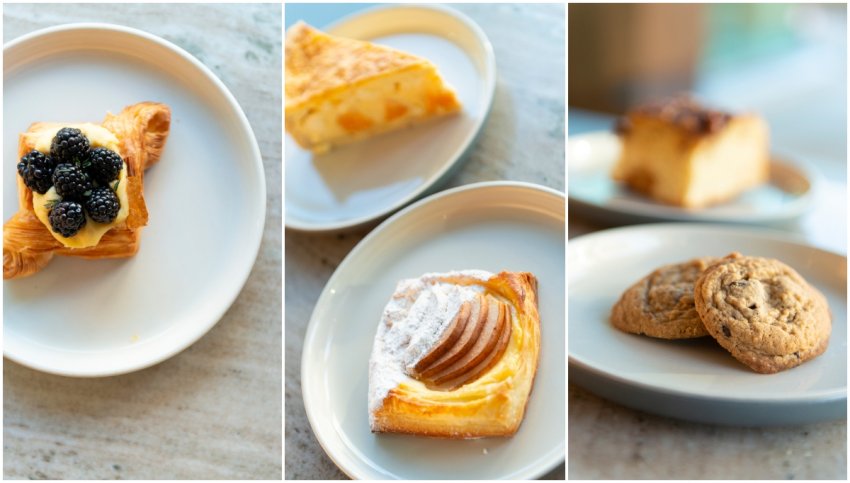 The bakery has also recently unveiled a slew of festive cookies, caramels, and seasonal pies, along with Santa Sacks holiday gift bags filled with goodies like granola, jams, caramels, and crackers.
"I'm excited that we're expanding The Modern Pantry to West Vancouver, and broadening the way we connect with people through food," said Matthew. "For us, that includes plans to diversify our provisions, build on our classes and other educational offerings, and develop event spaces. There's no limit to what we can do, especially in a community as supportive as the North Shore."
The new West Vancouver Modern Pantry is open Tuesday to Saturday from 7:30 a.m. to 4 p.m. and Sunday from 8 a.m. to 4 p.m.