After successfully launching a new location in West Vancouver toward the end of 2021, The Modern Pantry recently announced that its Ambleside outpost will now feature a wine bar, an ocean-facing patio space, and a new evening dinner service.
In addition to its usual array of baked goods and grab-and-go options available throughout the week, The Modern Pantry's new evening service will also introduce a variety of organic, natural, and biodynamic wines, along with a selection of light cocktails.
In terms of new food offerings, The Modern Pantry will offer an assortment of small bites and shareable plates that range from charcuterie and cheese boards to fresh focaccia with roasted beet hummus and arugula pesto.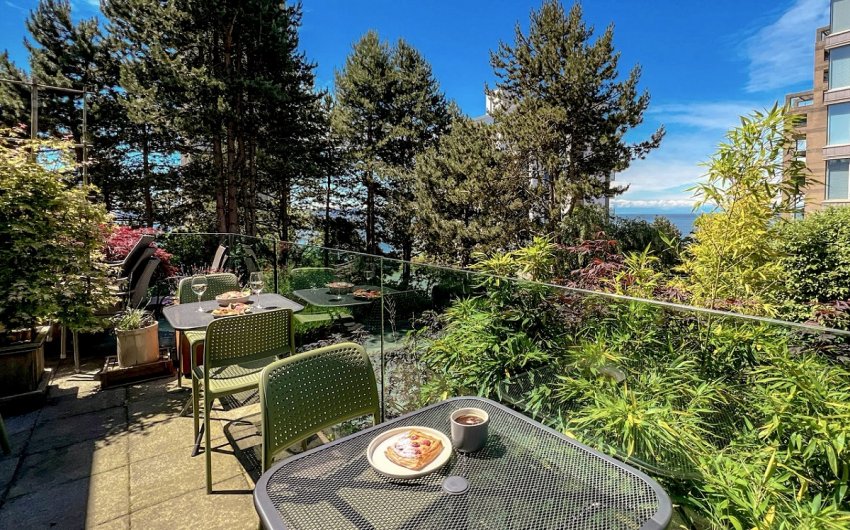 "I'm thrilled to debut our new wine bar in tandem with our amazing patio—the perfect pairing for summer," said The Modern Pantry owner Kendall Parslow. "I hope our guests come to regard our cafe and patio as a second home this summer and beyond—a place where they can sample freshly baked fare while tasting the difference in quality born from biodynamic and regenerative viticulture."
The Modern Pantry's West Vancouver location is open Tuesdays through Wednesdays from 7:30 a.m. to 4 p.m., Thursdays through Saturdays from 7:30 a.m. to 8 p.m., and Sundays from 8 a.m. to 4 p.m.