The annual Odlum Brown FWE Gala takes place this month at Fairmont Hotel Vancouver, and for the first time in its 18-year history, guests of the gala will be treated to an entirely plant-based menu.
Conceived by CountDown Events founder Soha Lavin and brought to life by Fairmont Hotel Vancouver executive chef Colin Burslem, the FWE Gala menu will serve more than 700 guests, and will be the first large-scale gala in Canadian history to go completely plant-based.
"I am so proud to be working with an organization that is not only forward-thinking, but interested in making real change," says Lavin. "I live a plant-based lifestyle and have been encouraging for the event industry to consider the positive impact of serving a plant-based menu for a very long time. It is amazing to see it finally come to fruition. We hope to start a trend."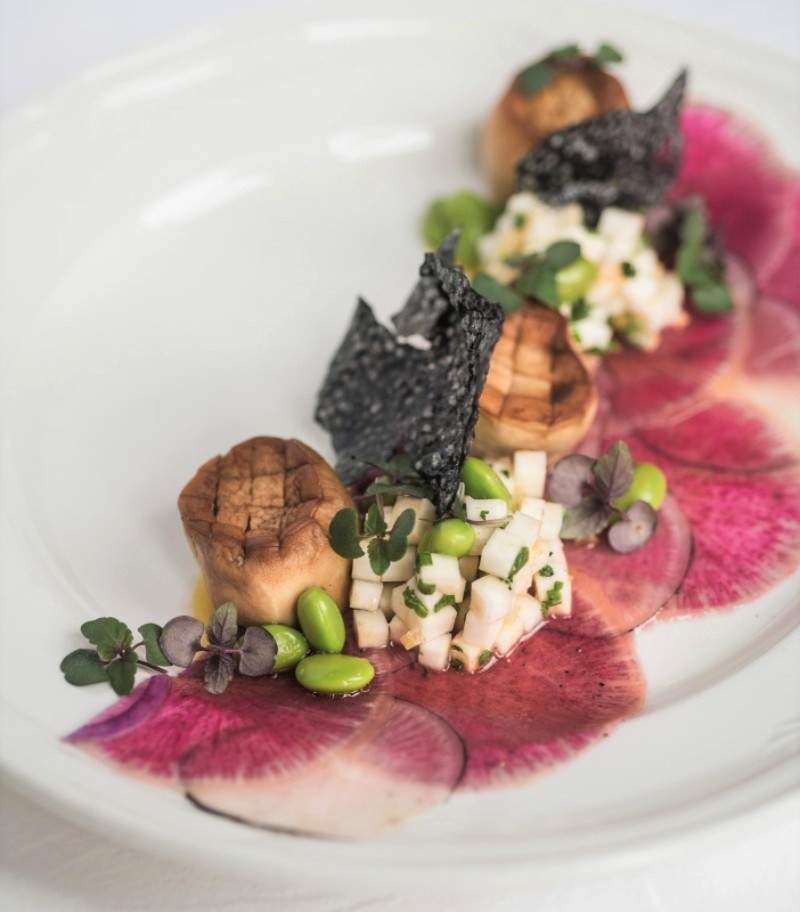 The multi-course menu features a selection of vegetable-forward dishes like radish carpaccio, celeriac tartar, lentil and mushroom "tenderloin", and cauliflower risotto.
"For many years at Fairmont Hotel Vancouver, we've worked to be inclusive for individuals who enjoy a vegan lifestyle, offering menu options both in our restaurant and at banquet events," adds Burslem. "We were excited when FWE approached us with the challenge to create an entirely plant-based menu for their gala dinner, a first for us and in Canada."
Since its inception in 2002, the Forum for Women Entrepreneurs has educated, mentored, and empowered more than 5,000 women entrepreneurs across Canada. The 18th annual Odlum Brown FWE Gala takes place on February 20th and is completely sold out.