When we last spoke with T. Thomason, the U.K. born, Canadian-raised artist had just been crowned a champion on the second season of CTV's The Launch and was getting ready to debut his single "Hope" across Canada and the world.
What Thomason has gone on to accomplish in the past two years has been nothing short of remarkable. Although the pandemic postponed what would have likely been a year full of touring and performing, the singer, who's never been one to rest on his laurels, has utilized the time to create a steady stream of new music.
His latest musical endeavour, the Part II Project–a collection of four reimagined songs from his self-titled album–feature collaborations with some of his biggest musical champions and mentors, including Rose Cousins, Ria Mae, Ivan Coyote, and Sarah McLachlan.
We recently had a chance to catch up with the talented singer-songwriter, who took some time from his busy schedule to fill us in on all his favourite places to eat and drink in his new home base in the Annapolis Valley.
Breakfast
I absolutely love going to the Wolfville Farmers Market for breakfast on a sunny Saturday morning. There are so many different options, it's always bustling and fun to walk around and look at the different vendors, you'll usually run into a million people you know, and there's often great local music.
It's just such a great community feeling and I love that no matter what you end up eating it's obviously going to be local. They've done a great job during COVID with their home delivery options in the winter and with their outdoor summer market.
Lunch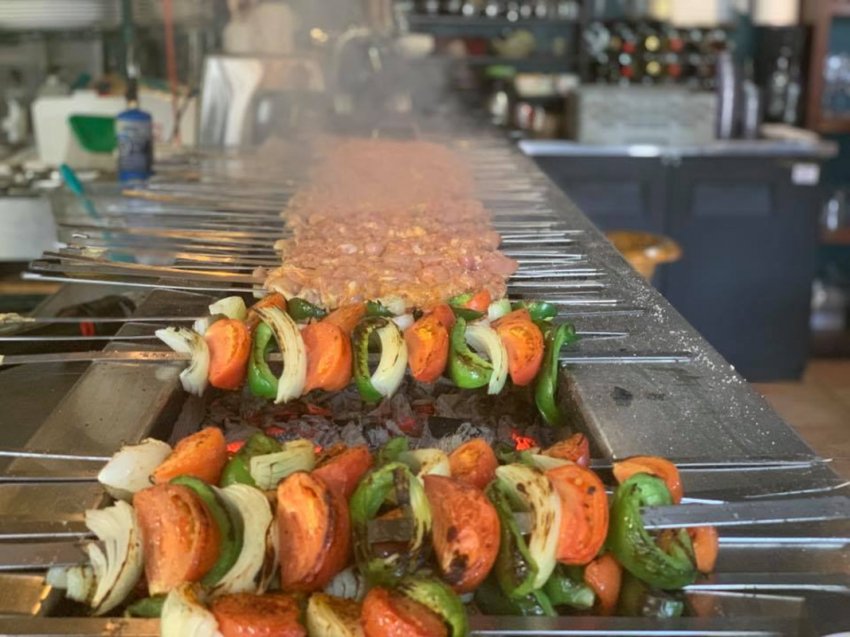 After the market I'd mosey on down to Troy because you know I love Mediterranean food.
Tapas vibes are my jam. It's the Maltese roots. Their mixed mezze platter is my favourite thing on the menu, but there's so much good stuff. I love sharing that (or eating the whole thing to myself) and then getting their yoghurt lamb kebab that they make on an open flame in their open kitchen, which is pretty fun to watch.
They weren't open when I initially came back to N.S. from T.O. and was quarantining. I was so sad and craving their delivery in my little bunker, but you know as soon as they opened up again my family and I had a feast.
Dinner
My friend introduced me to Jonny's Cookhouse this summer as "the best burger in the Valley". She wasn't wrong. I'm obsessed with this place. Everything is so good and the perfect amount of greasy you could want. I love the Sweet Maria, The Onion Burger, and the Fire In the Hole burger...Damn, [it's just] so good.
Drinks
You'd probably want to clean up after your Jonny's burger before going here because Benjamin Bridge Vineyard is classy. It's set into the side of a hill with the beautiful Gaspereau River running along the bottom of it–where you could sneak cans of wine to people tubing, if you were so inclined–and beautiful rows of grapevines along the hill which you can walk through with your drink.
It's honestly just stunning, as is their clientele. I'm basic and I go for Nova 7 every time, it is probably one of their best known wines. It's fizzy and usually pink, and any of my friends who've worked for BB are sick of people ordering it but I'm not sorry.
Listen: Bliss, Part 2 by T. Thomason and Sarah McLachlan