The leaves are falling, the breeze is cool...it's official, we're cozying up in our kitchen this weekend and cooking some comfort food to keep us nice and warm. While we're cooking, you know we love quality Canadian tunes just as much as Canadian ingredients.
From a gorgeous new duet by T. Thomason and Sarah McLachlan and a beautiful new ballad by Mariya Stokes to a fun pop track by Flara K, here are 10 Canadian-made songs we are loving this week.
Alessia Cohle - All Good
This fun country tune by Alessia Cohle is giving us the upbeat, glass-half-full outlook we need to get us to the end of the week. It's easy to get into "All Good".
Bella White - Gutted
Bella White may be young, but her new album shows she's an old soul through-and-through. "Gutted" is full of great harmonies, fiddle, banjo et al...everything that you want in a bluegrass-style song.
Flara K - For A Minute
Montreal pop duo offers up this pleasant bop as the first track of their new album Anxious, Irrational, Fashionable. A great beat and ear-catching vocals, the saxophone is also an especially fun touch on this lead single.
Mattmac featuring Drezus - Play the Hero
The latest single by Winnipeg's Mattmac is silky, smooth rap at its best. We're singing along by the second chorus of "Play the Hero" and who doesn't love a solid Zorro reference?
Mariya Stokes - Rebound
A masterclass in a restrained vocal performance, "Rebound" by Mariya Stokes has us feeling all the feels. All of them. Sure, we've all had a rebound, but we've never thought that we'd think back on them in the sobering way that Stokes encourages us to with this stunning single.
Ryan Lindsay - Darlin' Your Classic
After dropping his stripped down EP The Ride earlier this week, we've been soaking up all six new tracks by country singer Ryan Lindsay. "Darlin' You're Classic" is a hopeless romantic-type song that would make for a perfect first dance at a wedding.
Now, who's willing to marry us?
T. Thomason featuring Sarah McLaghlan - Bliss Part 2
You certainly can't go wrong when you collaborate with the one and only Sarah McLachlan. Wolfville-based singer T. Thomason just debuted this reimagining of his track "Bliss" featuring McLachlan's signature haunting voice and it's nothing short of beautiful.
Ty Richard featuring Kaya - Heart Worth Taking
This R&B slow jam duet clocks in at an impressive five and half minutes long and the back-and-forth between Richard and Kaya makes the most of every second. We are happy to go along for this emotional, slightly sexy ride.
Victoria Anthony - Gotta Get Up
An anthem of self empowerment, "Gotta Get Up" is a fun pop song that's easy to groove along with. An impromptu kitchen dance party might actually be in order.
Zhe The Free - Be Generous
It feels like everyone's dropping EPs this week and we're not complaining! The Love EP by Calgary-based rapper Zhe The Free has plenty to enjoy, but we are really vibing with the clever verses and positive message behind "Be Generous".
Eat North's Cooking Playlist on Spotify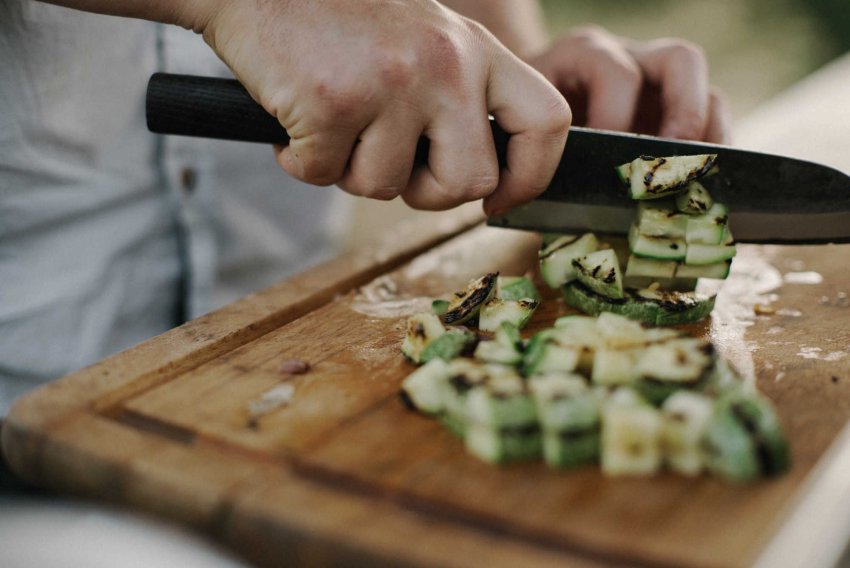 Make sure to check out our Spotify playlist which features 45 songs by talented Canadian artists in a variety of genres. Give the playlist a listen below or a follow on Spotify to stay up-to-date with our weekly musical updates.