While holiday music has been commanding most of our attention as of late, we also can't help but keep tabs on all the non-jingly songs being released by Canadian artists before 2020 comes to a close.
From a charming new duet between Ellen Doty and Wyatt C. Louis to Tokyo Police Club's latest single, here are 10 Canadian-made tunes we've added into regular rotation on our Spotify playlist.
Ellen Doty featuring Wyatt C. Louis - Mittens
As part of Doty's fourth annual community giveback initiative in Alberta, the jazz singer has just released "Mittens" which features the silky smooth vocals of Calgary folk singer Wyatt C. Louis. The warmth of both singers' voices makes for a match made in wintery heaven.
Here's to hoping they collaborate again some time soon!
Hawksley Workman - Smoke Baby (acoustic)
Workman has just released a two-part single, a reworking of his popular song "Smoke Baby" in honour of his recent discovery that the album it appeared on in 2003, Lover/Fighter, gained gold status in Canada.
Even stripped down, "Smoke Baby" is an intoxicating listen. That melody though!
Julie Neff - Siren Call
This indie pop release by Toronto's Julie Neff offers up plenty of emotion as well as some pretty epic, almost rock-y choruses. "Siren Call" does, indeed, draw your ears in.
K-Riz featuring Yolanda Sargeant - A Place Where Love Is
Edmonton's K-Riz' new song "A Place Where Love Is" speaks to racism and social injustices through his smooth verses that are complimented by Yolanda Sargeant's nonconformist vocals during the choruses. We love songs that have just as much impact as they are pleasant to listen to.
Laura Lucas - Fault Line
A piano-driven, melancholy ballad is served up nicely by Winnipeg singer Laura Lucas in her latest release of 2020. "Fault Line" oozes heartbreak, but there's a glimmer of hope to be found in Lucas' dreamy voice.
Savannah Ré - Love Me Back
We love this spicy R&B song off of Savannah Ré's recently released album, Opia. The catchy song is all about telling someone off, so if there's anyone out there that's been through a breakup recently, this might be the anthem for you.
Scott Mackay - Stupid Cupid
Who doesn't love a twangy, heartbreak musical moment? Scott Mackay's new single 'Stupid Cupid" blames his love woes on the powers that be not looking out for his best interests. The song is old-time country through and through and, for that, we love it.
Talvi - Victim Mentality
The synth-y pop ballad "Victim Mentality" is the debut solo single from Toronto musician Talvi and is equal parts captivating and haunting. The echoing vocals throughout make us feel like we're lost in a dream.
Tokyo Police Club - Hundred Dollar Day
The latest track from indie rockers Tokyo Police Club is a peppy song that stays true to the band's signature sound. The high energy rock song makes us wish we could be in a packed venue bumping into strangers while dancing around. Sigh, one day...
Yuki Dreams Again - Too Fast
Part R&B, part dance/electronica, there's a lot to soak up in Yuki Dreams Again's single "Too Fast". The song's got a great beat that's amplified with all sorts of synths, sounds and vocal distortions. We are so into this.
Eat North's Cooking Playlist on Spotify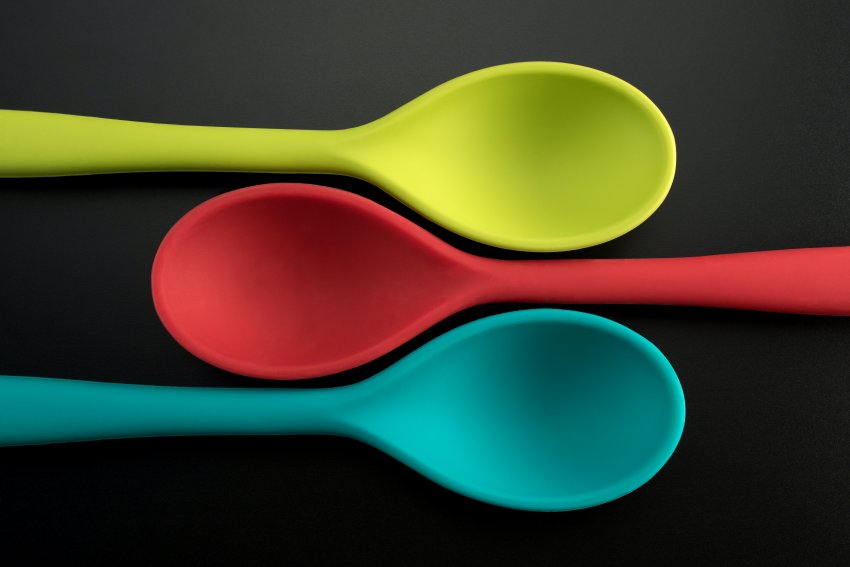 Our Spotify playlist gets a weekly refresh every Friday and always features 50 (relatively) new tracks by Canadian artists. Give the mixed genre playlist a listen or follow below.
Eat North's Holiday Playlist on Spotify
We love ourselves a festive tune at this time of year. As such, we've created a great playlist of holiday songs–a mix of originals and covers–by Canadian artists such as Fionn, Cory Marks, Theresa Sokyrka, Deborah Cox and more.
Give the playlist a listen or a follow below.