Some weeks, we lean toward R&B; other times, country or eletrco-pop; but for our latest Spotify playlist refresh, we are definitely embracing our inner rocker. If sunshine is in the forecast wherever you are, we recommend mixing up a pitcher of sangria, getting that grill going and making the most of the second last weekend of August.
From spirited new single by JJ Wilde to a showstopping duet between the legendary k.d. lang and Brandon Flowers of The Killers, here are 10 songs we are loving this week!
Carly Rae Jepsen - Never Get To Hold You
Technically not a new tune, but one of two tracks that were released exclusively in Japan with her 2015 album, "Never Get To Hold you" and "Love Again" available worldwide are both made available as a celebration of the fifth anniversary of Emotion. The beat combined with Jepsen's pulsing vocals cooing overtop has us hooked.
Casey MQ - Candyboy
"Candyboy" by Toronto's Casey MQ reminds us of many songs on the radio, but the slightly raw vocals and earnest lyrics keep us engaged. We love our pop music just a little quirky.
The Den - Phases
This ambient mid-tempo rock song by Edmonton's The Den is the perfect thing to listen to on a dreamy, lazy summer afternoon. The song builds to a bit of a crescendo in the second half and includes some fun guitar riffs. We are into it!
JJ Shiplett - Bluejay Highway
Few singers possess the make-you-stop-dead-in-your-tracks voice that JJ Shiplett has. "Bluejay Highway" is a slow, heartleft song that ended up being a bonus track on his just-released album Crossed Fingers, a playful, stripped-down take on his album Fingers Crossed that was released earlier this year.
JJ Wilde - Best Boy
This chart-topping Canadian rocker just dropped the new song "Best Boy" and whether you want to listen to it as an anthem for women or as the kind of guy she sings about, this tune makes for one hell of a great listen.
The Killers featuring k.d. lang - Lightning Fields
It's not everyday the world is graced with a collaboration as dynamic as Brandon Flowers and k.d. lang, so we are extra thankful for "Lightning Fields" from The Killers' brand new album, Imploding The Mirage. From the drums to the piano, to the vocals (obviously), this majestic duet is nothing short of epic.
Nicole Rayy - Broken Boys
As an active advocate for women in the country music industry and talented songwriter and performer, there are many, many reasons to love Nicole Rayy. Her new single "Broken Boys" is all about having a penchant for the men that are, well, a little broken. We've all been there, but she uses her superb songwriting skills to put it much more eloquently than most.
NYSSA - Misty Morning
Toronto's NYSSA is another stand out in the Canadian rock scene. "Misty Morning" is found on her album, Girls Like Me, and the singer gives us so much in this song, from low key melodies to growls and wails toward the end. "Misty morning, I'm so hungry," she sings. When it comes to hearing more music like this, we agree.
Sacha - Standards
This fun single by Ontario's Sacha is a great summer bop. "Standards" is just the tip of the country-pop iceberg on her EP, The Best Thing. And with the traction that Sacha is gaining in the country music scene, we're excited to hear more in the coming months.
Shay Lia - Love Me, Love Me Not
There's something so intoxicating about Shay Lia's voice. This new song about hot-and-cold lovers boasts a catchy beat and airy vocals and it is most definitely our jam. Also, we'd be remiss not to shout out to the beautiful single artwork by Jeff Manning as well. Stunning!
Eat North's Cooking Playlist on Spotify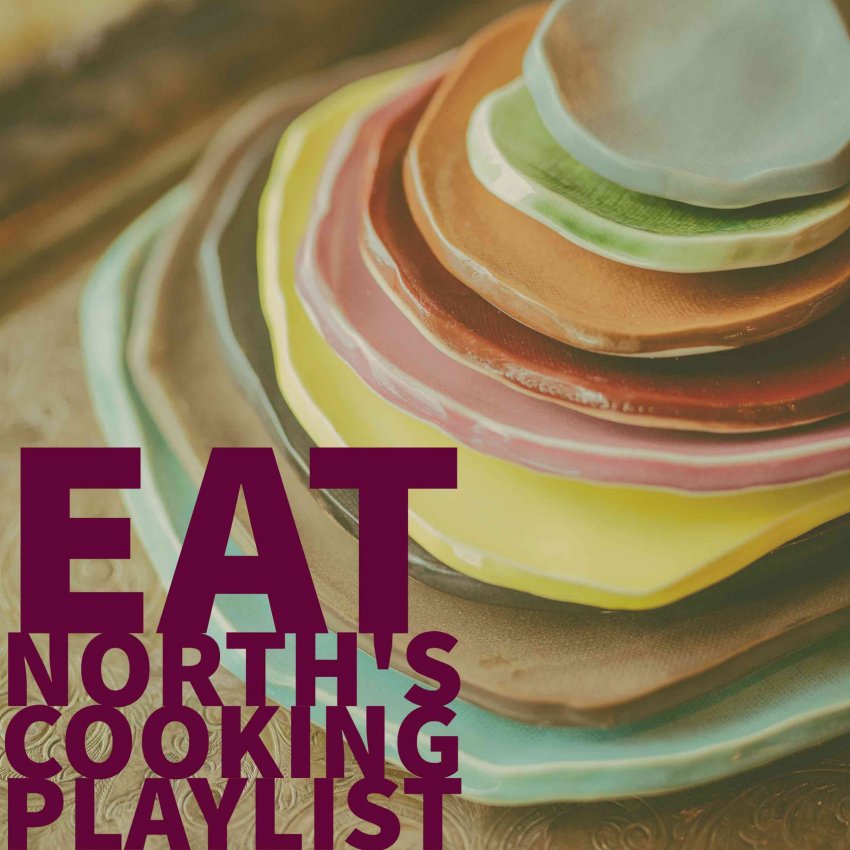 Our Spotify playlist features 45 songs in a variety of genres by Canadian musicians, from rock and pop to R&B, rap and country. Give our playlist a listen below to discover some great new Canadian-made tunes.